...........Easter Parade basket stitched it on 40ct R & R alabaster linen using the recommended GAST threads.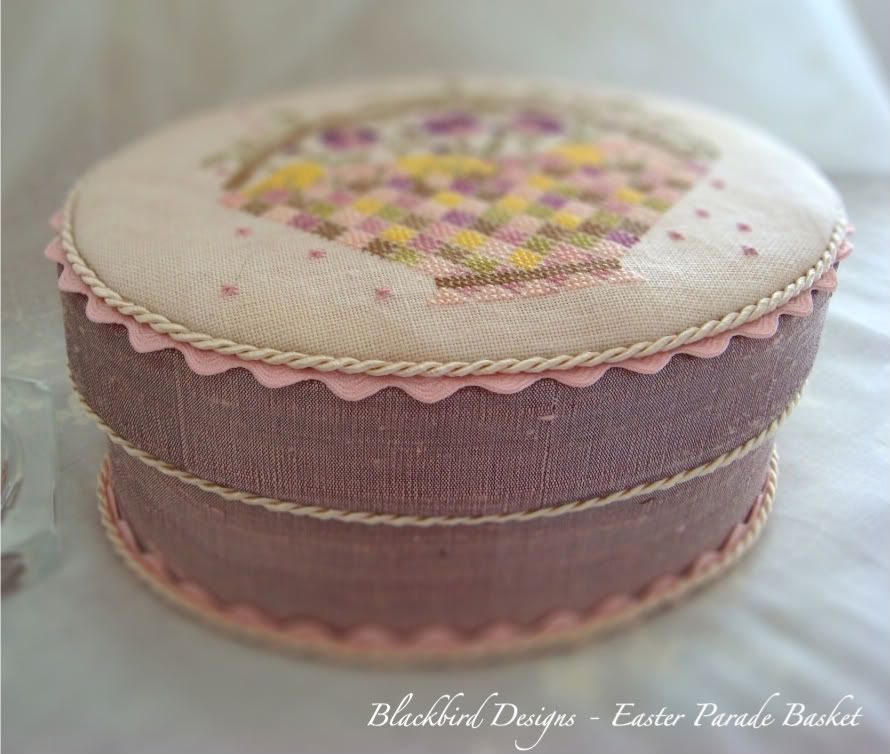 ..........Its now finished liked this..........
....I lined an oval box both inside and out with a soft lavender coloured silk fabric. The inside I also padded around the inner edge and the base prior to the silk fabric. Trimmed the inside edge with cream cord and along the top of the base and the base of the lid.
Added a very soft peachy pink ric rac-braid to the top edge of the lid and around the outer edge of the base and then cream cord.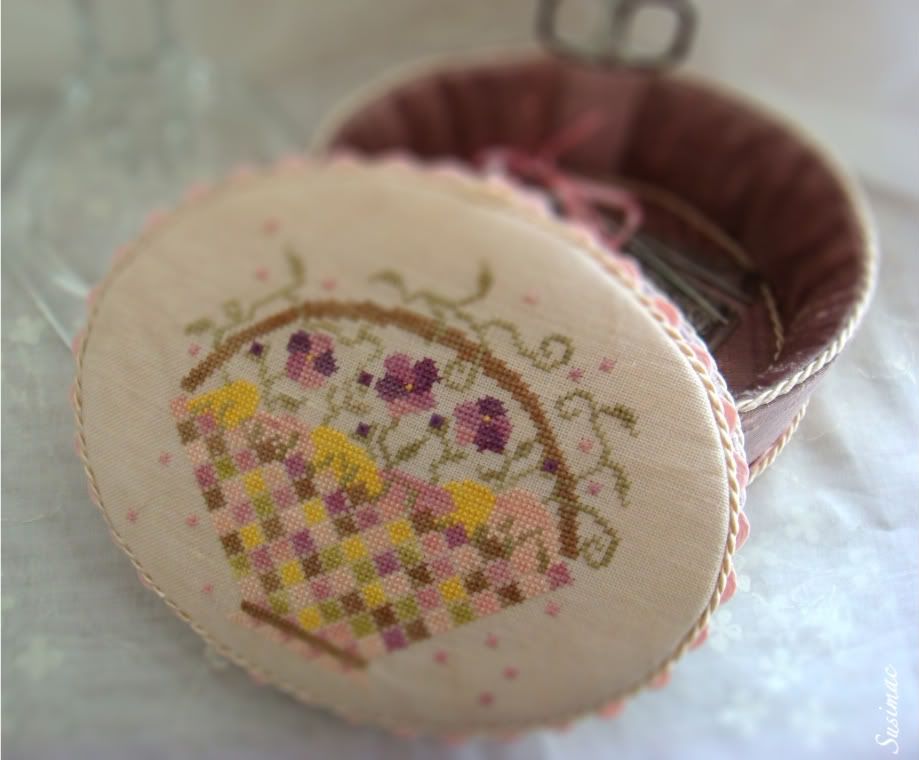 Padded the Easter basket and placed it on the lid top, added more cream cord and ....voila my pretty little box, which I am very proud of I think its one of my better finishes and its sitting on my drawers in our bedroom, looking for all the world like its always been there.