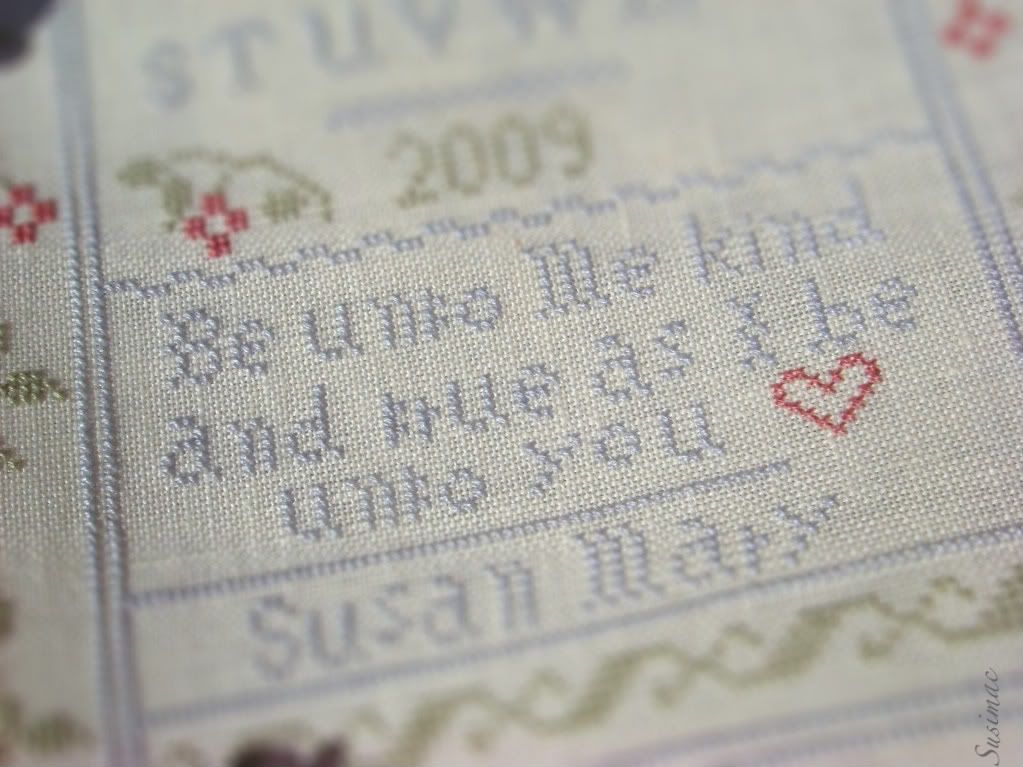 I did so enjoy stitching this pretty little sampler by Sheepish Designs (its fifteenth exemplary is the chart Number for any who go looking for it - I don't know where you would get it now as Sheepish Designs are all now OOP, but I am sure there must be somewhere where it can be found. I'm afraid my chart is promised to another), it really is a lovely one to do.

I used 32ct cream linen and the recommended DMC threads and its stitched 1 over 2. I have modified the inside of the design and added the year and my name at the bottom and I also added the extra flower and leaves to the left of the year date.

This was part of my rotation stitching, but I just wanted to get it finished as I was enjoying it so much, so I think the rotation has gone out of the window LOL! But at least I tried.

I hope everyone is having the lovely sunshine that we are here, its a really beautiful Easter Sunday and I wish you all a happy time.