Day 3 of the patchwork course at
Fobbles
, I want to show you a couple of the ladies who are well on their way to finishing their quilt tops,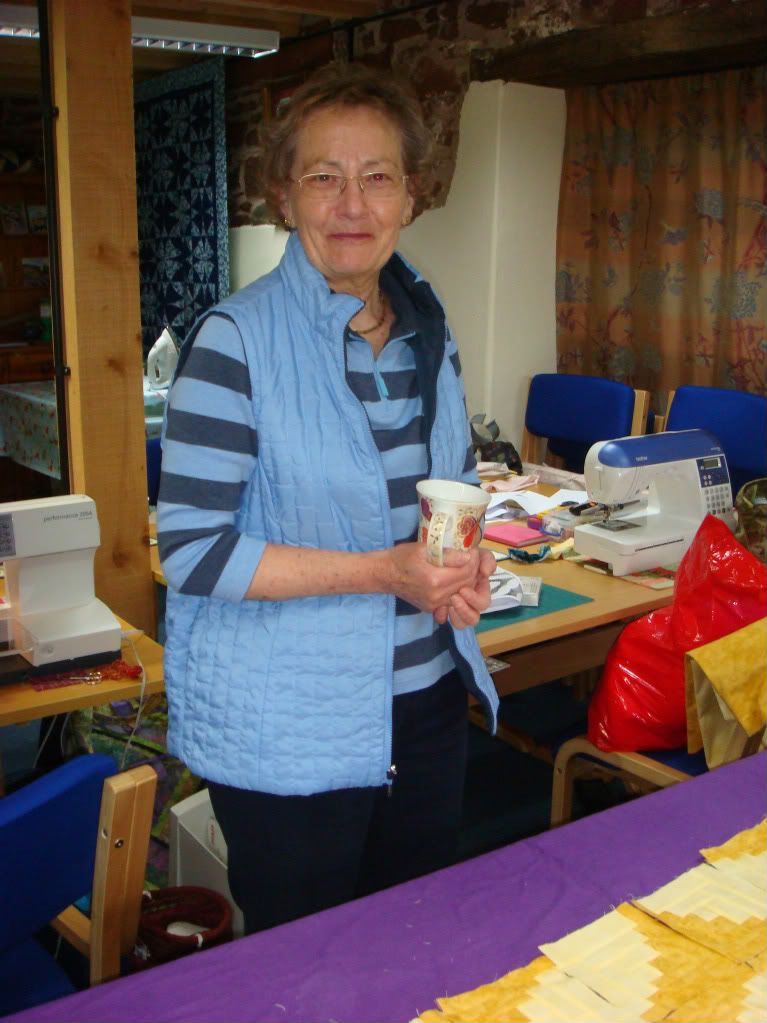 Firstly let me introduce you to Anne, Anne is making a curved logwork panel for above her bed, and she is well on her way to finishing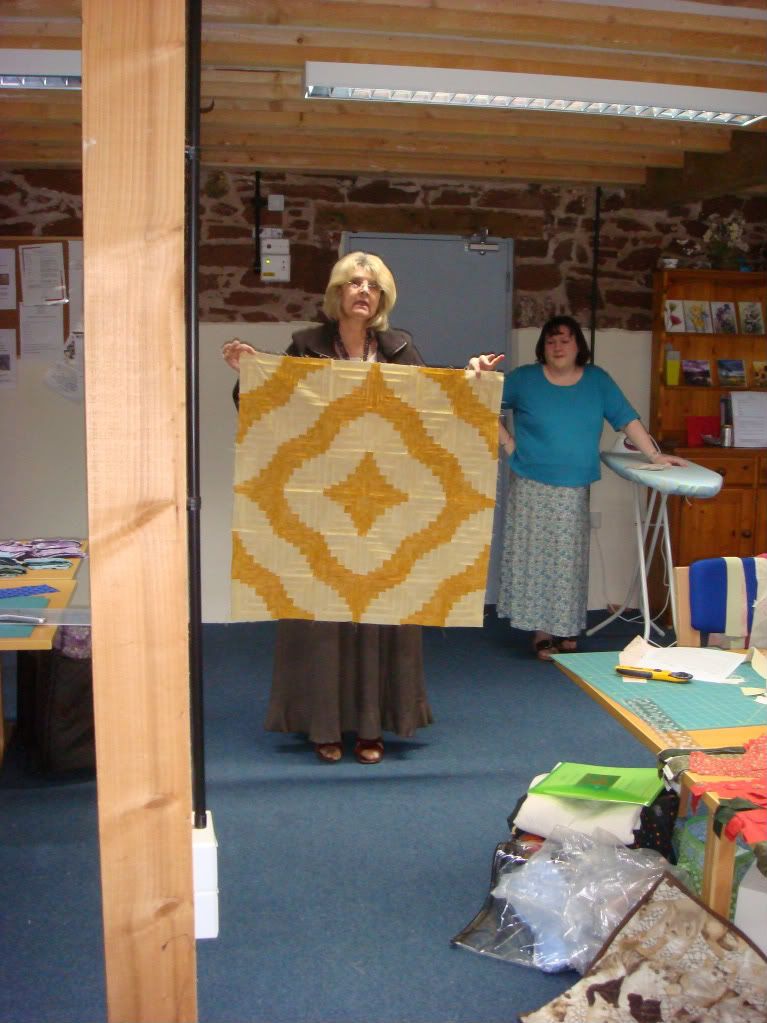 Here you can see our tutor Barbara holding up Annes piece its in wonderful shades of golden yellow, this is before Anne has started to add the borders.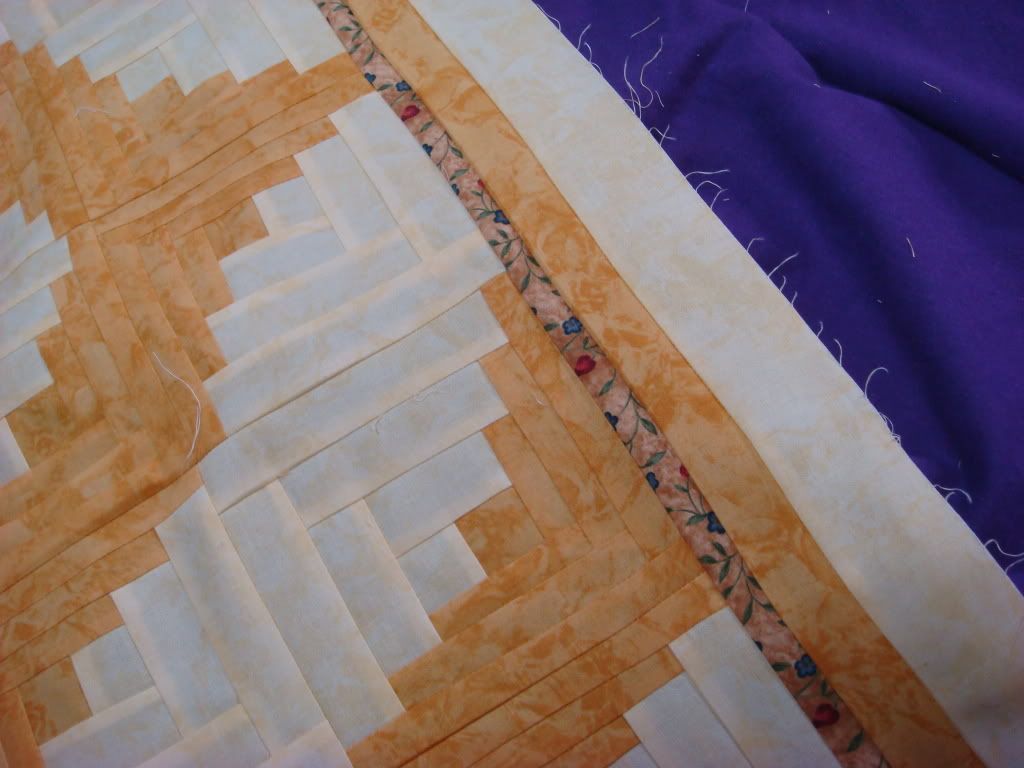 Here is the start of Annes borders and the fabric that she chose for them - its really lovely in IRL my pics cannot do this and any of the other quilts justice I can assure you.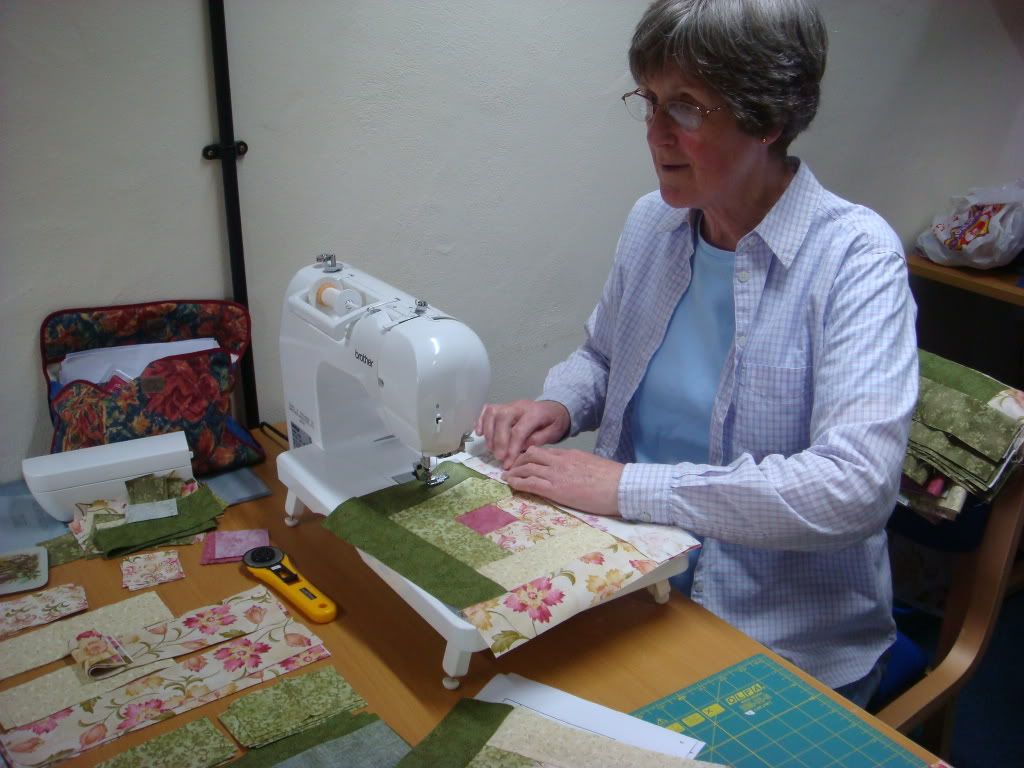 Next is Joans turn, Joan is also like me making a big block log cabin quilt but she has a specific colourways not random like mine and so she can pick the way that she wants to place hers into a specific design pattern once her blocks are made up.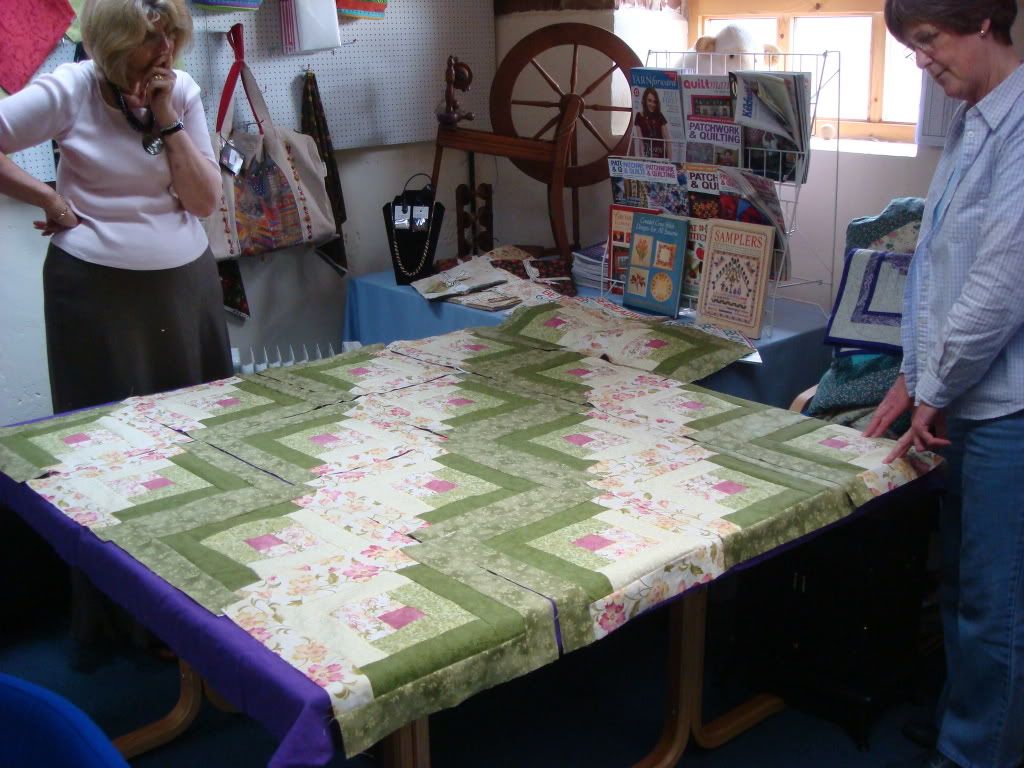 This was the first thought of having it set out - Joan hasonly 7 more blocks to complete for her double bed sized quilt, but she laid them out what she has done for us all to see today and so she can decide which fabrics she would use for her borders.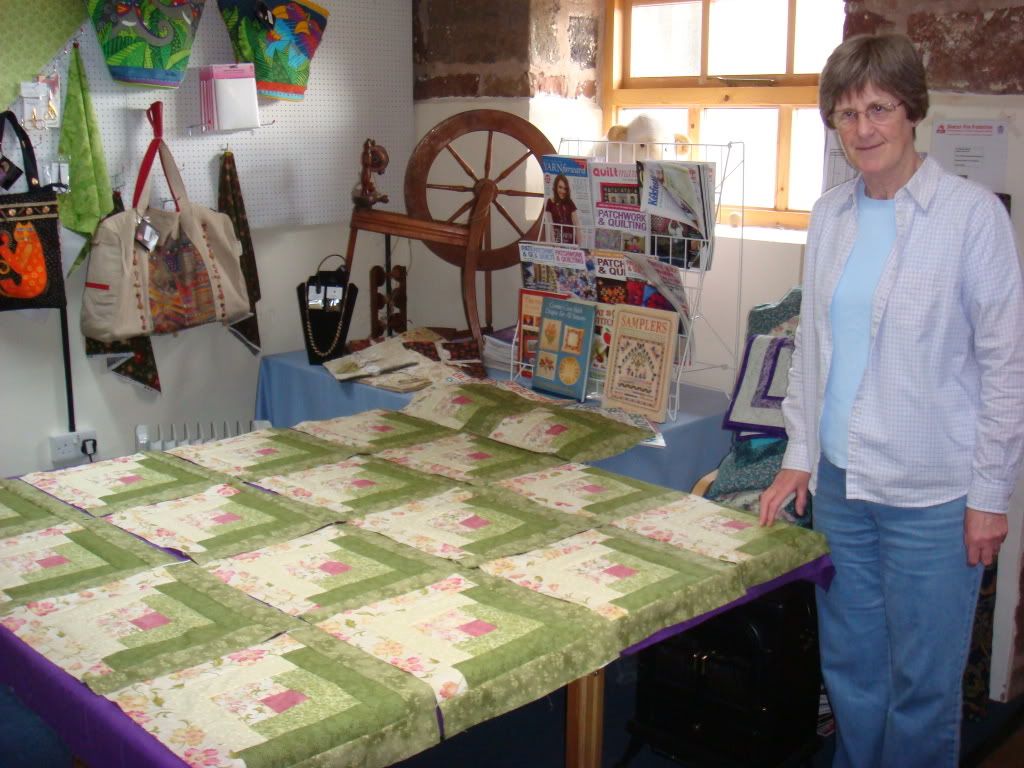 This layout is the final decision, for the layout of Joans quilt and I must say I liked this one the best.

Finally I am happy to say that I have completed 10 of my 36 blocks.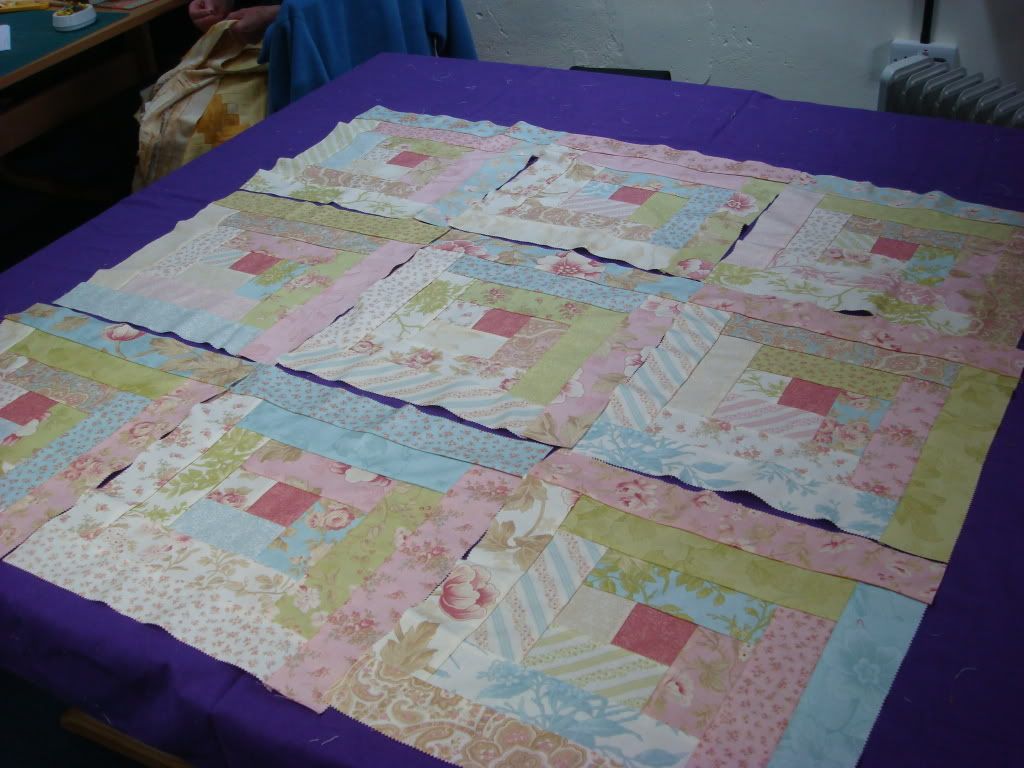 ... but Ooooo my aching back LOL! Anyway I have laid 9 of them out for you to see, I cannot arriange mine in a real specific pattern so they are very random, tomorrow is I am sad to say our last day, and think of me as I will be cutting out my borders in readiness - and probably not sewing much, as I want to do these whilst Barbara is still with us so that I can do it right.