Day 4 and my final day of the patchwork course at
Fobbles
, I feel quite bereft now as its been a really really enjoyable course, if you get the opportunity to sign up for one of the courses there, jump at it, (courses are shown on their website) as the ladies are a great bunch of 'gals' everyone was friendly and the chatter that went on amongst us was brilliant, I know I want to join another, and definitely one again with Barbara, I feel I have learnt such a lot, and for all I was the novice amongst everyone, I was certainly not made to feel as such.
Todays pictures will firstly show Ann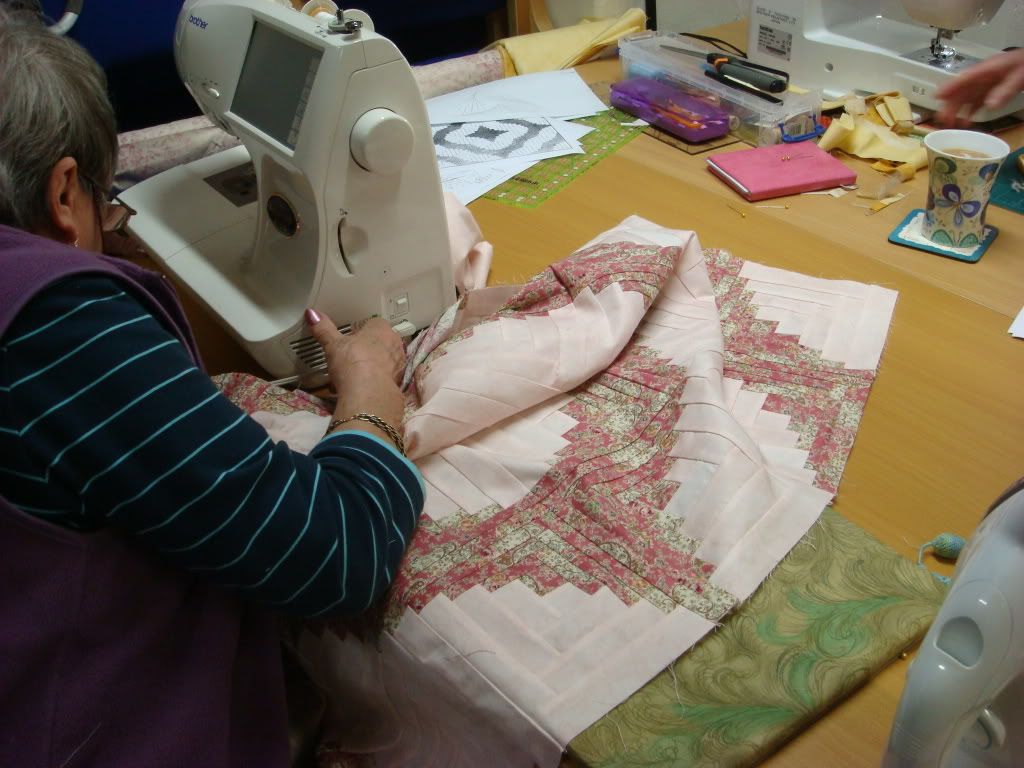 Ann was also making a curved logwork quilt in soft pink background and a paisley toning pattern, this looks so lovely IRL.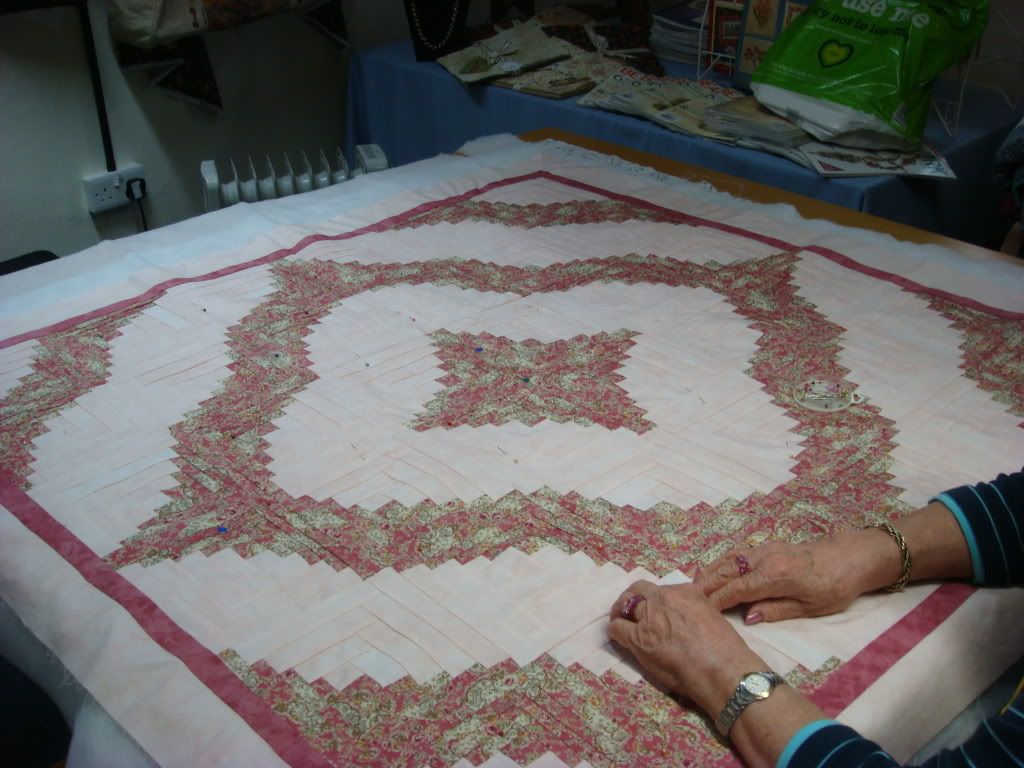 Ann is another that was finished in her blocks and today finished off her borders and here you can see her starting to add the other layers, Ann, so I am told is a wonderful hand quilter, and next time we meet she will show me some of her wonderful hand quilting for inspiration.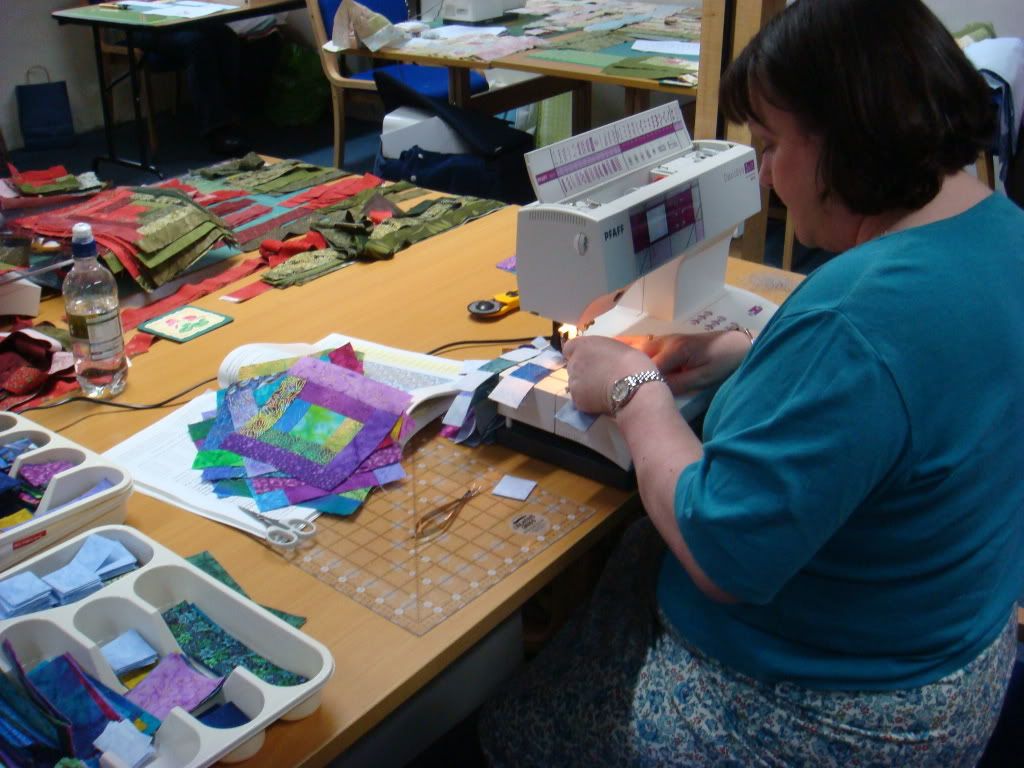 Next is Helen, Helen does some amazing quilts and actually teaches herself, I didn't manage to capture any photos of the one she started on at the beginning of the week, but this is another that she has worked on the last 2 days.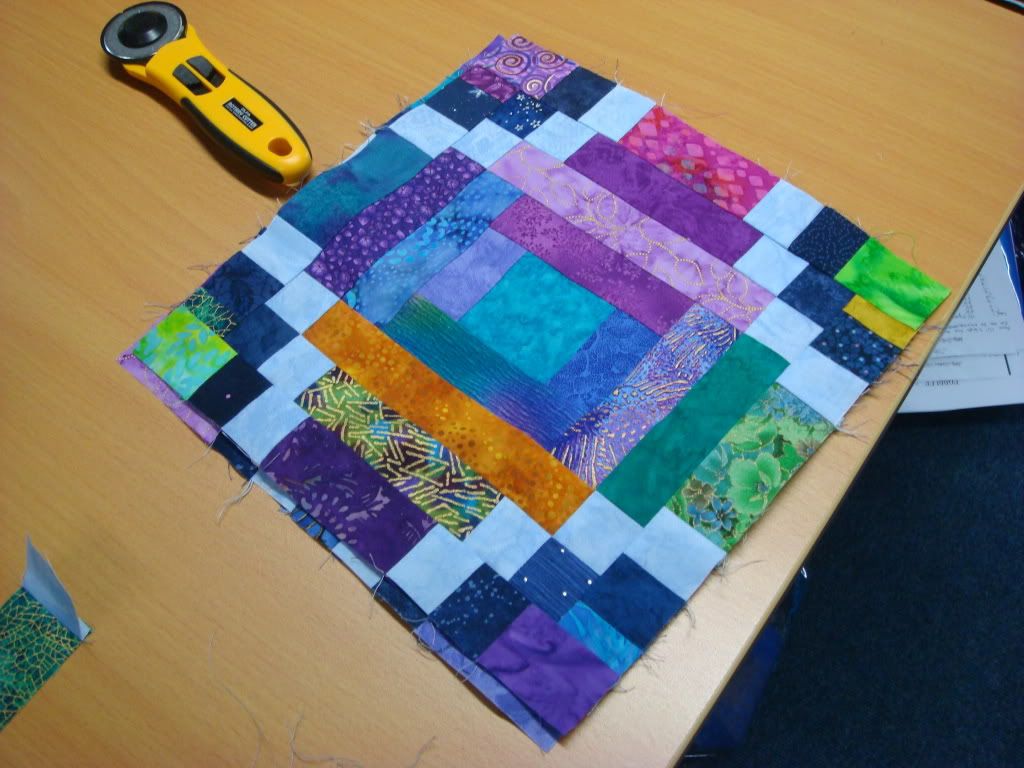 the colours pop at you and so jewel like, its really going to be a stunning one when finished. I wish too that I had taken a pic of her quilt that she brought to show us that she has been working on, it was hearts, in the truely most luscious shades of soft creamy white and pink, it would look perfect in our bedroom too. I thought she might have forgotten it and I could have sneaked it home LOL!!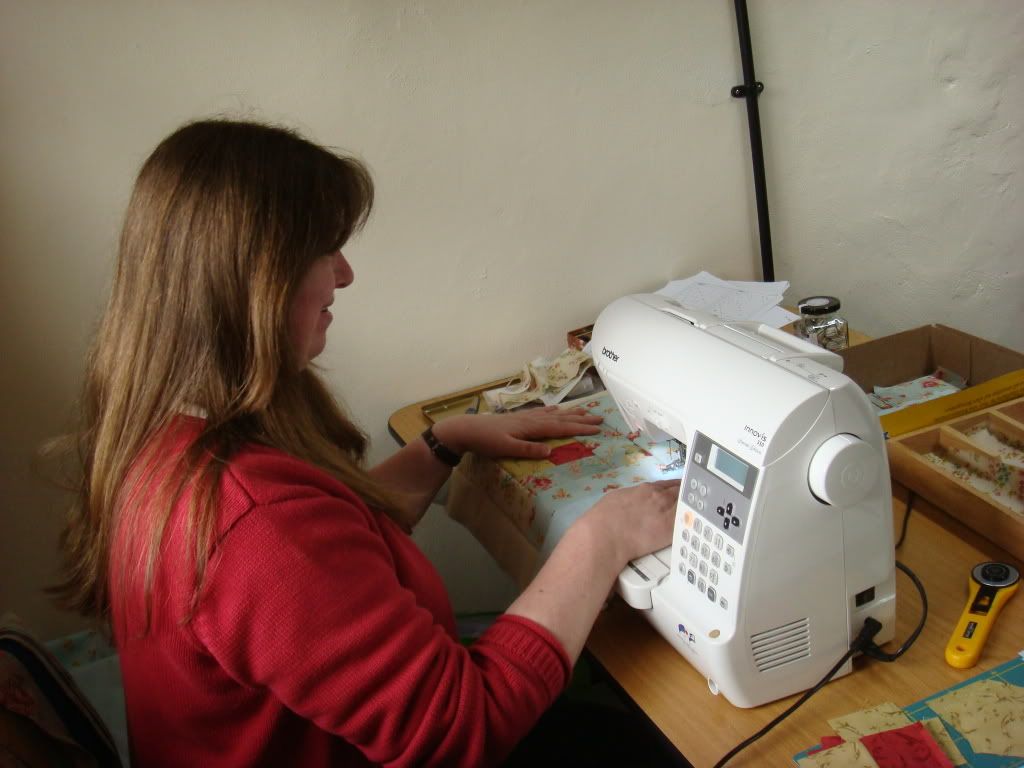 Finally here is our hostess with the mostest, Bev, she hates me taking her photo, in fact she hates her photo taken, but I managed to sneak this one.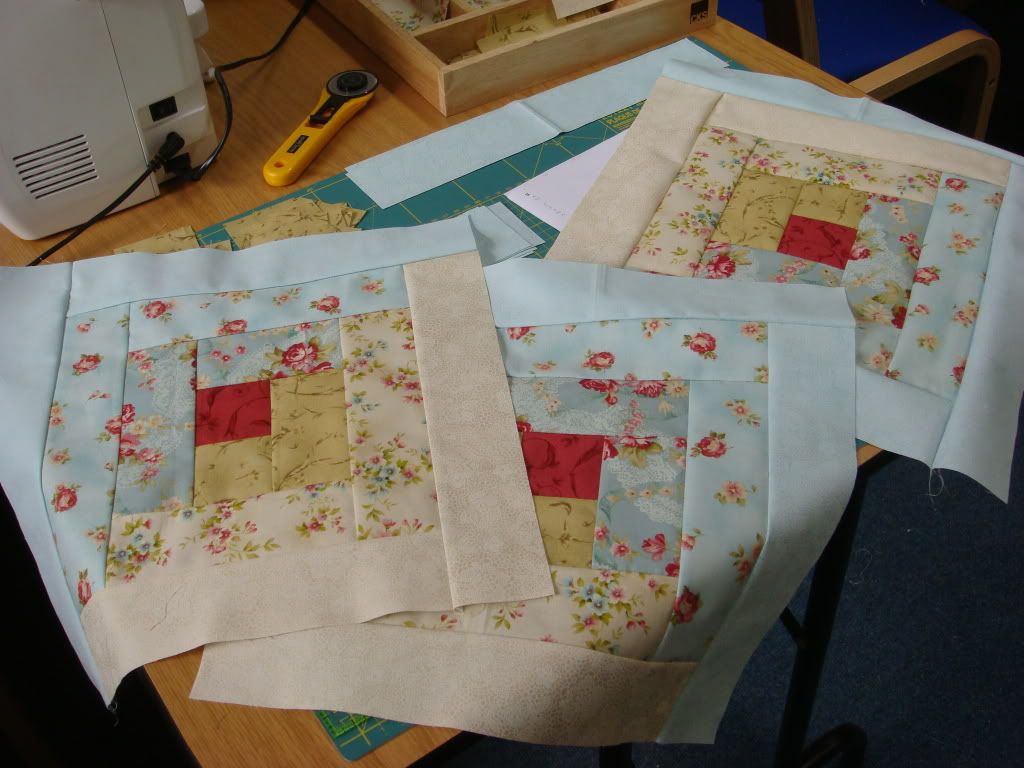 Bev like me is working on a large block log cabin and her colours were beautiful, and its another that I wanted to take home with me LOL!

I, myself managed another 2 blocks today (12 down, 24 to go), but I have a good excuse for not doing as many as yesterday as I cut all my borders out today, the only thing left to cut is the edging, but Barbara said to wait until I was almost ready to use it, so that it didn't get distorted.

Can I also congratulate Barbara and her fanily on the new addition that arrived last night - no not another quilt but a bouncing baby boy Thomas William and mother and baby are doing well.

Thankyou to everyone for making my week so enjoyable I enjoyed everyones company and the course was so interesting, thankyou too to Bev and Edna for our goodie bags that we received and for our lovely surprise yesterday of our very own physio, who gave us some exercises to do and helped us all to relax.

On the stitching side, I am about 1/2 way through stitching the lovely freebie from Alma from BBD, which I want to have finished by the end of the weekend so I can enter the competition they are holding, so I should have some pics of that soon I hope.