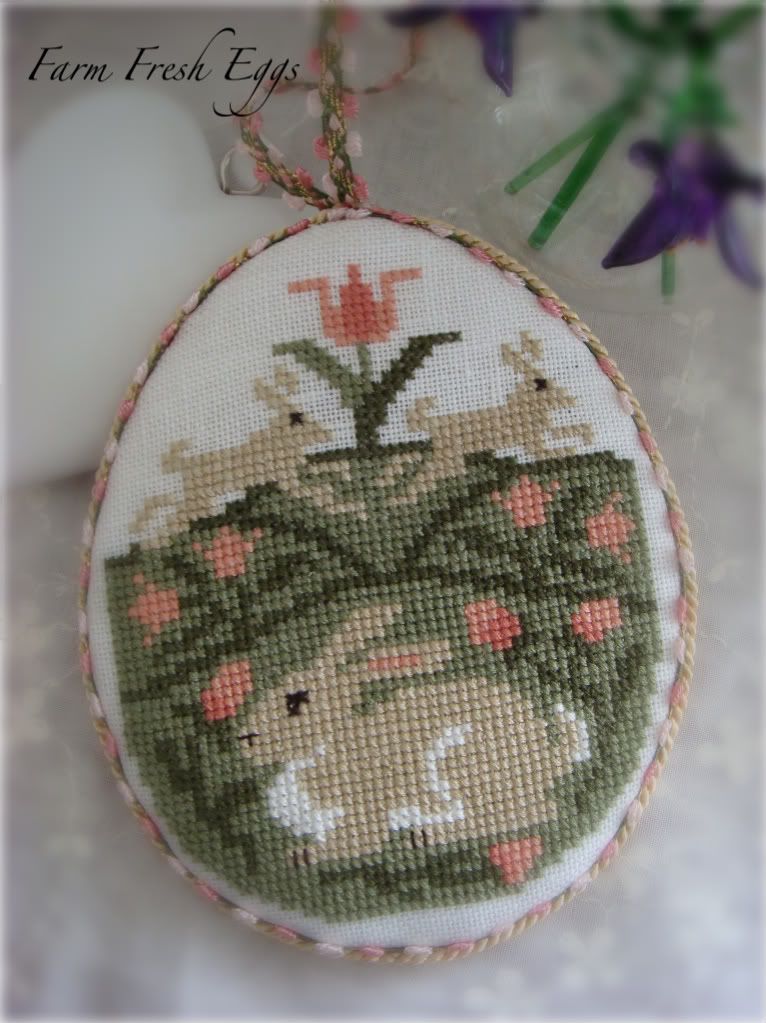 Here is another that I did the finishing on this week, I stitched this up a couple of weeks ago, again its got that Spring feeling and little rabbits.

The design is by Prairie Schooler taken from the charts 'Farm Fresh Eggs'. I've stitched this little family on 28ct white linen and used the recommended DMC. Its all trimmed with a toning braided ribbon that I found at the bottom of my ribbon box and cream corded trim.

I had a great day yesterday at Fobbles, I managed to do some stitching on Sail Away and then found I had to frog it as I had completely stitched the wrong line Arrgh!! Anyway that done now and I have started to re-stitch, I think I'll catch up with it totally over Easter.

I've another finish to show you later this week, I'm just going to photograph it, its a finish I am very proud of, so all will be revealed later in the week.

Hope that you are all having a nice weekend, and the sun is shining!