I sense a theme going on here lately with my posts - tulips, baskets, spring.... Blackbird Designs......
Barbara
emailed me today and said that she had received my Spring Exchange piece that I stitched for her and that she was VERY happy with it, so that made me very happy too.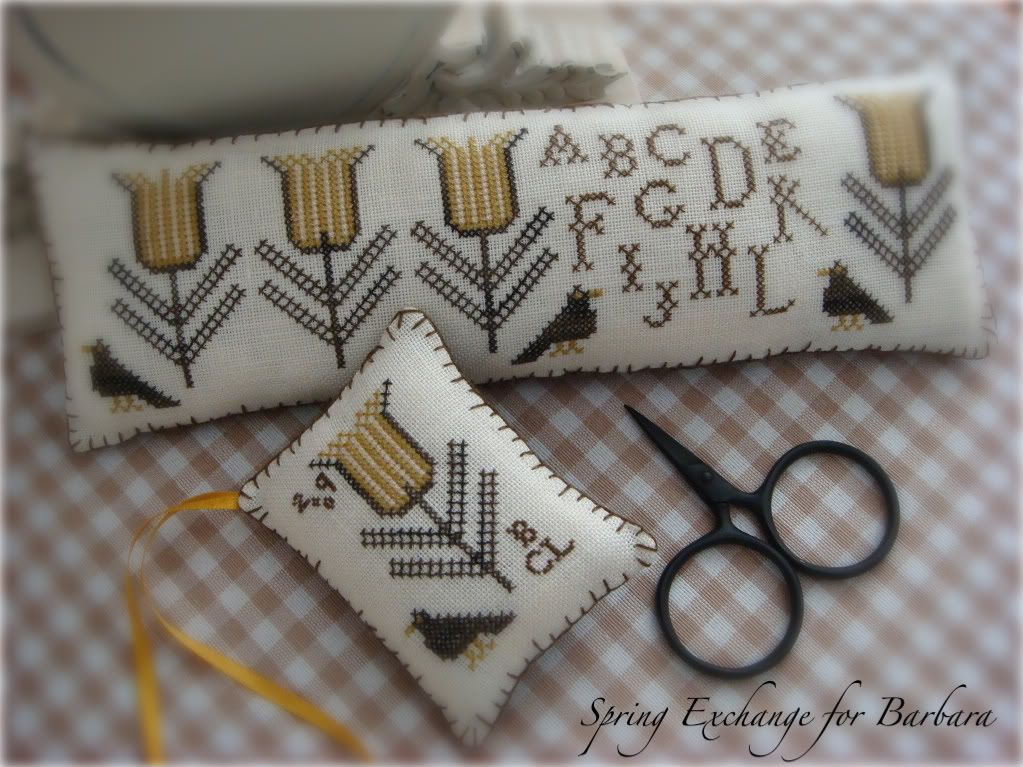 This is from the Sarah Tobias book by Blackbird designs, I have stitched it all on 35ct cream linen and used a mixture of DMC and WDW.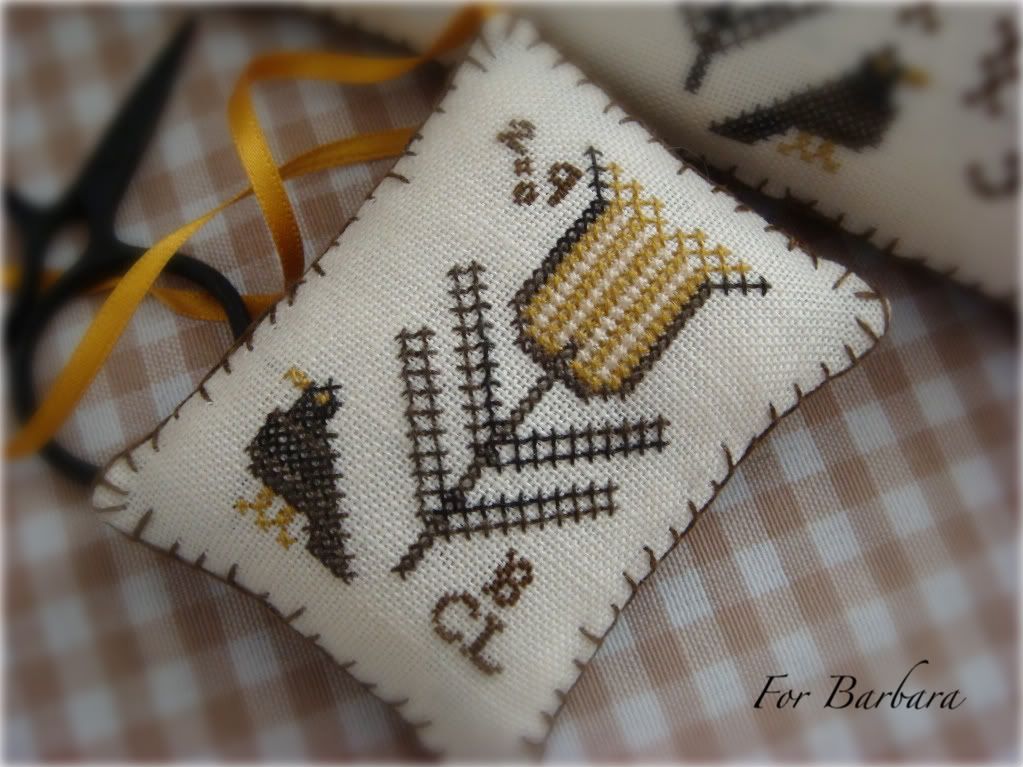 I added the scissor fob, by using one of the tulips and birds and added the year and Barbaras initials. To make it a little more unique I have blanket stitched around the edges of the pin cushion and the fob, its not meant to be evenly blanket stitched, its meant to be a little rougher to give it a less romantic look, I strived for a more rustic look, anyway whatever the final look is, Barb's happy with the finished result and thats the important thing.