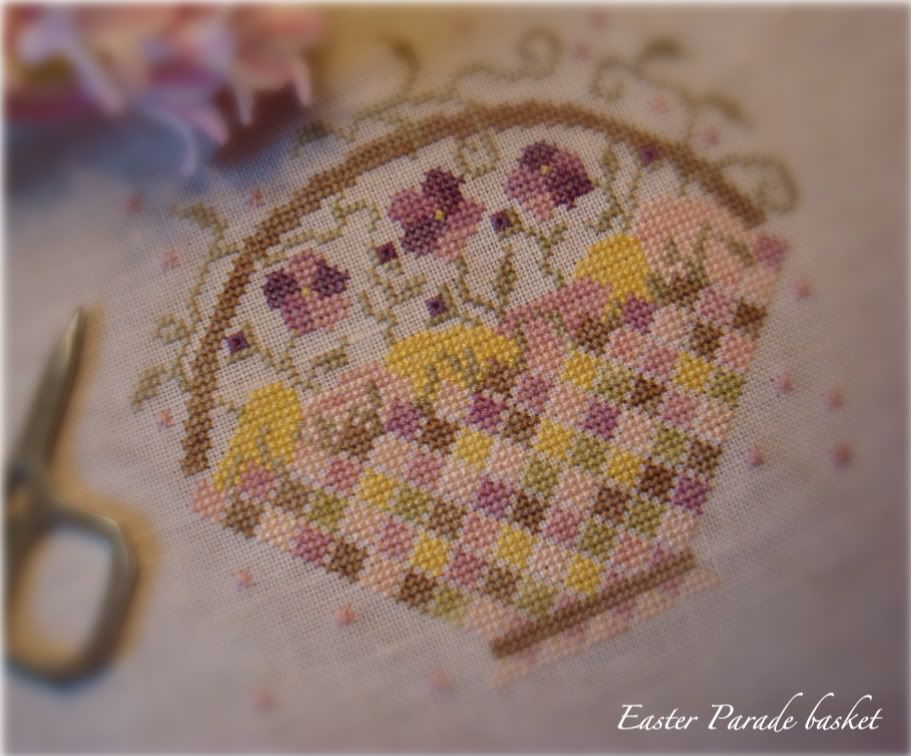 One of this weeks finishes, I started this on Sunday evening and finished it yesterday. It's Easter Parade Basket by Blackbird Designs.
I have stitched it on 40ct R & R alabaster linen using the recommended GAST threads, it was a really lovely design to stitch and I had it in my 'to do' pile for a long time now and I really don't know why I left it there so long before I started it.
Hope you have a good weekend and thankyou too for all the lovely comments that you have been leaving me I really appreciate them.