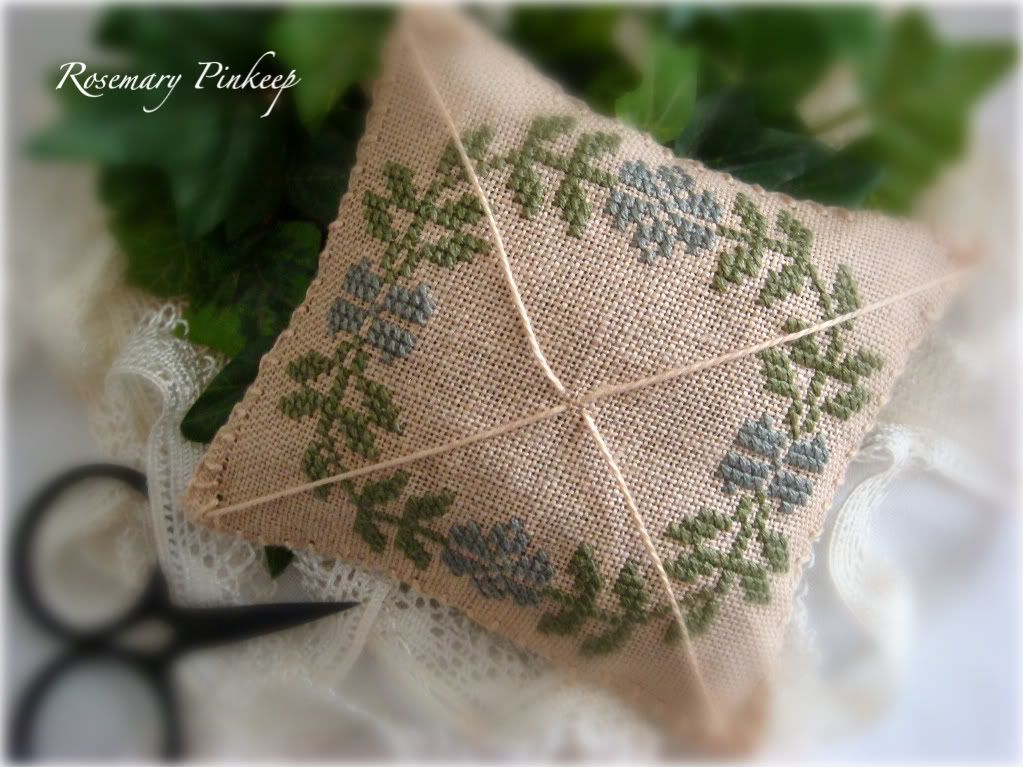 I was very happy to hear today that Barbara had received her gift from me and that she really like it. You may remember in an earlier posting that Barbara was the very very kind friend that bought me the new BBD book and sent me it by way of a RAK. Well I wanted Barbara to have the first piece I stitched from the book, so I opted to stitch Rosemary pinkeep, though mine is stuffed with lavender and yes Barb it was from my garden LOL!!.
The whole piece including the backing fabric I tea-dyed after stitching but before I put it together. The perle round the edges was also put in the same tea-dye, this gave the fabrics and threads a much more muted colour, I stitched it on 28ct natural linen and used the recommended DMC colours.
This was a real sweety to stitch and finish and I have lots of others planned from the book to stitch and finish.