I joined in the Swap with Nina, which has been such good fun, this is the first of what I hope will be many 'swaps',
Enza
was given to me as who I was sending too, and today she emailed to say that she had received it safe and sound.
I chose to stitch and finish a Needlebook for Enza as after reading her blog I saw that these are very much her favourite finish, and she does some really beautiful ones, so I hoped that mine wouldn't disappoint, which I have been very much assured by her that it didn't, which is great.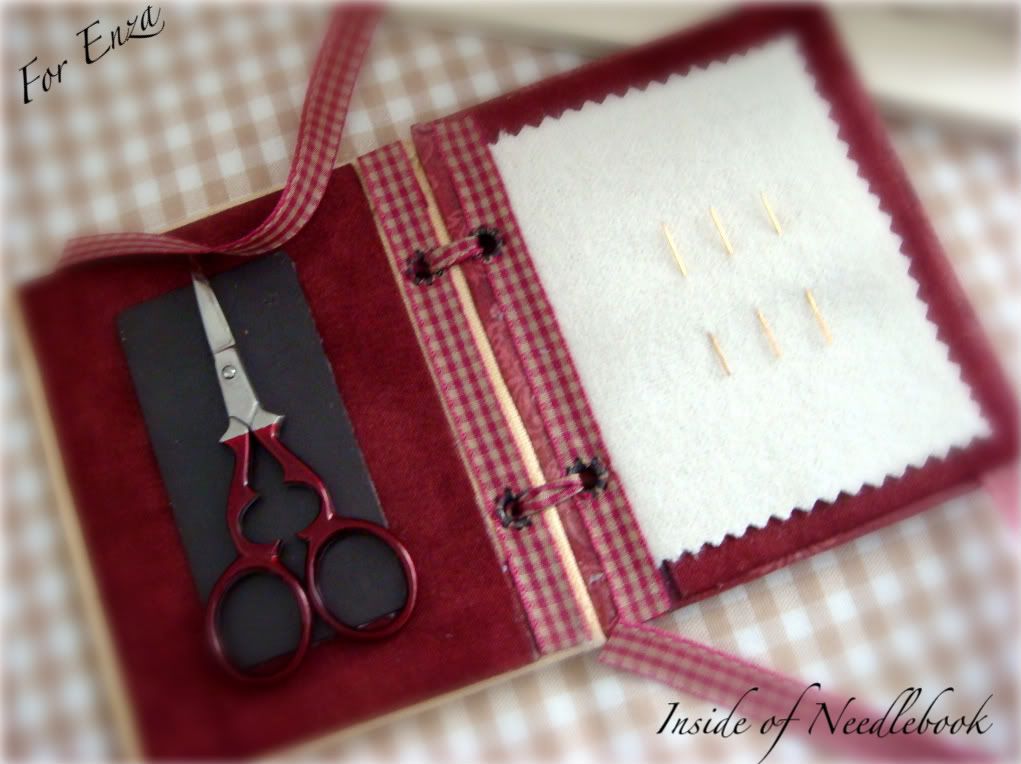 This is the inside of the needlebook, I added the magnet so that scissors could be attached without losing them - I didn't have the right scissors when I took the pictures so used a pair of my own, but I add the Fuschia Pink handled Kelmscott little gems, which were perfect when I sent it.
I have stitched it on Sand 32ct linen and used a mixture of Carries Creations thread and WDW, the design is one of the new Nashville releases called 'A small token'. Instead of finishing it as a pincushion I did the needlebook, and as I wanted to make it a little different I used the style of the other new BBD design, 'Wild Rose Journal' but instead of using rings I used ribbons and I used the same ribbon for the needlebook fastener. I also added Enzas initials.