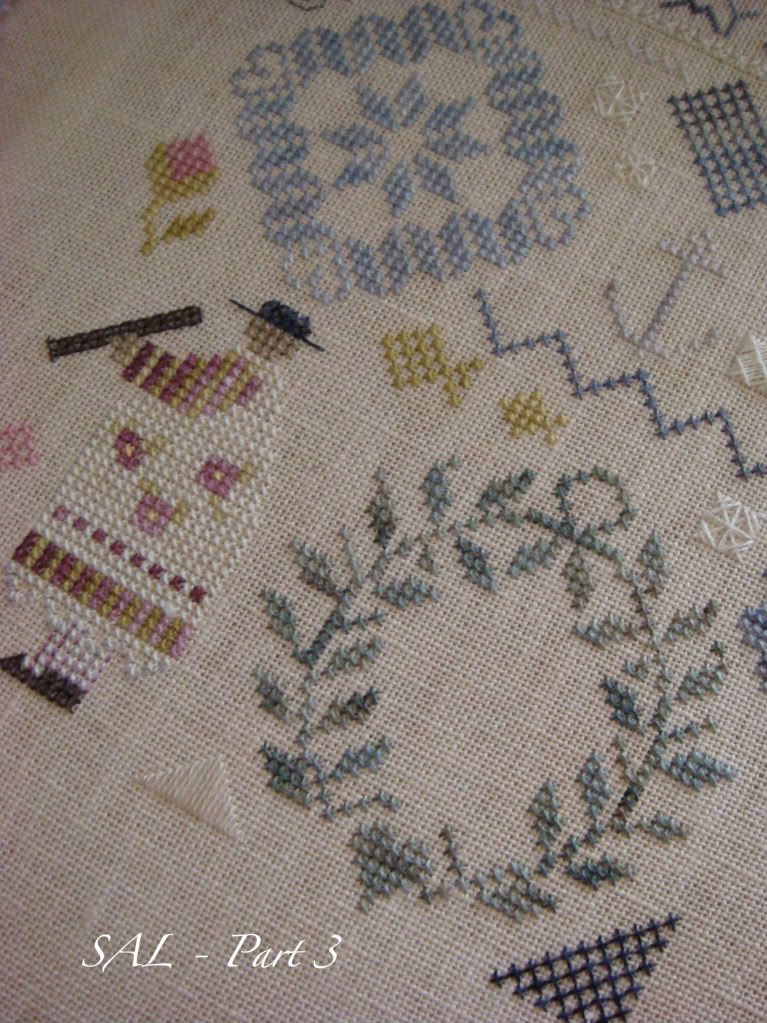 Well Part 3 is complete, all ready to start on Part 4 now, and as from today I can start on Part 4, but I will have to finish the other couple of little things I'm doing first.
I am so enjoying stitching this pretty piece and I love the colours. I'll add my initials in the wreath part when I have finished the whole of the sampler. I think that my next Fobbles SAL is going to be Glad Tidings, and I have another SB design - Family Sampler planned as a SAL with my SIL Dawn at some point this year. So its a SB SAL year for me!
Thankyou too for all the lovely comments that I received for the exchange pieces between Carol and I, and thankyou too for your continued visits I really do appreciate them.