.... is arriving and its come all the way from The Netherlands just for me.....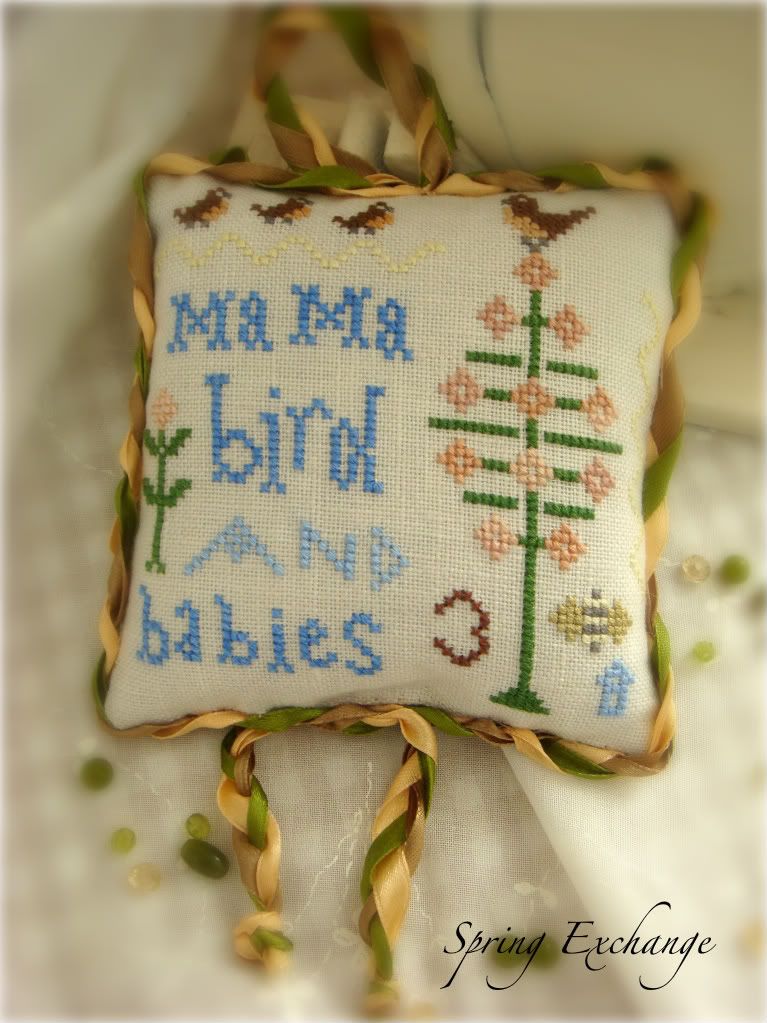 Barbara
and I have been doing a year long exchange called the Seasonal exchange which originated from our own dear Becky, when the board closed Barbara and I decided we would like to carry on with it. Yesterday this wee beauty dropped through the letterbox, Its called Mama Bird and is by Brightneedle, Barb has stitched it (so beautifully) she tells me using HDF linen and silk thread, I love the finishing and the satin ribbon around the edge too, and it smells wonderful too.
BUT Not only did I get this wee beauty I also received......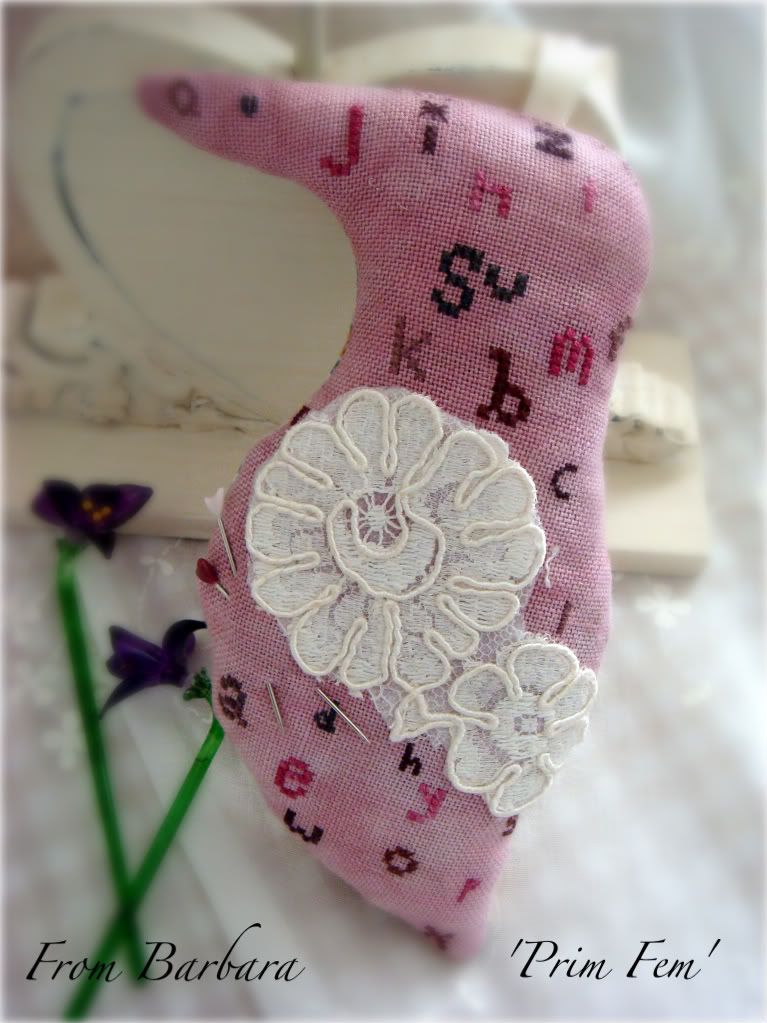 TA DA....... One of Barbaras Prim creatures (which I adore, and I am already the proud owner of a prim sheep called Gert!My name choice not Barbs as my sheep looks like a Gert), this one Barbara has called 'Prim Fem' bird, and she is VERY feminine with her lace flower wing and pretty pink colour. Now to think of her name hmmm!
I love the choices Barb made to stitch and finish for me and will be saddened when our exchanges come to an end - we only have one more left to do and thats the Summer one. Hopefully mine will arrive at Barbaras door in rapid time I'm sending tomorrow.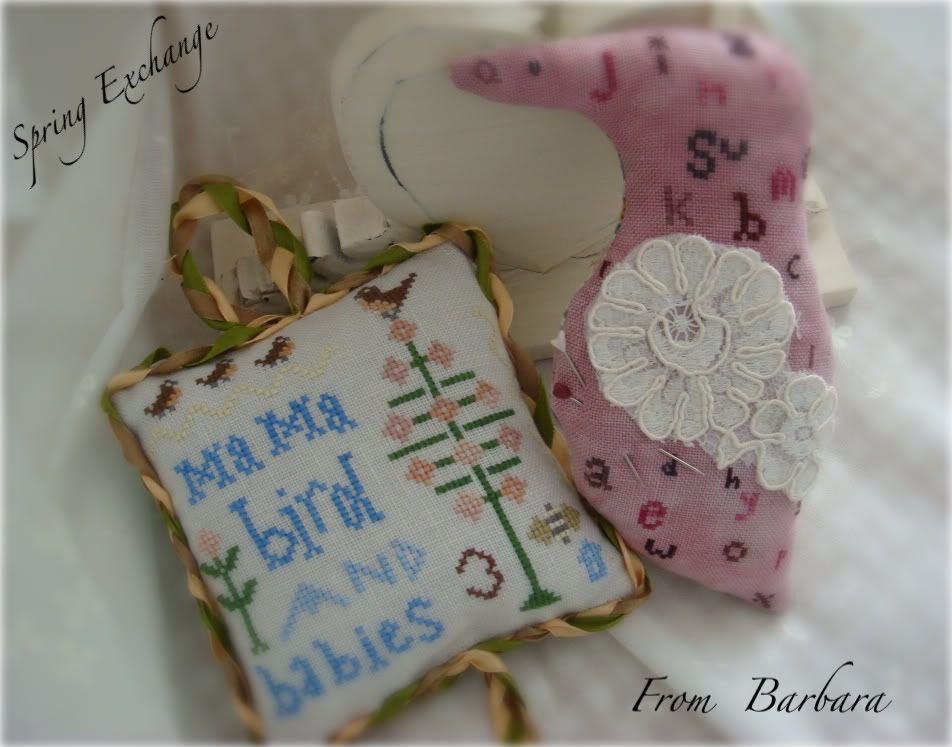 Just to show you them both together - Aren't I the lucky one!!
Also a big thankyou to both
Elisa
AND
Dear Yuko
for nominating me for this wonderful award, I have to say I was really really flattered and I am passing it back to ALL of you as I just cannot list all the blogs that make me smile its impossible for me - so please take it with you when you leave as I think all your blogs are in my top 10.
Hope you are all having a good weekend, I finally have 2 days off - yippeee, today and tomorrow though tomorrow is taken up with dentist and clinics, but its a day off, I only realised yesterday (whilst at work) I have only had 1 day off in the last 3 weeks, no wonder my poor brain is frazzled LOL!!