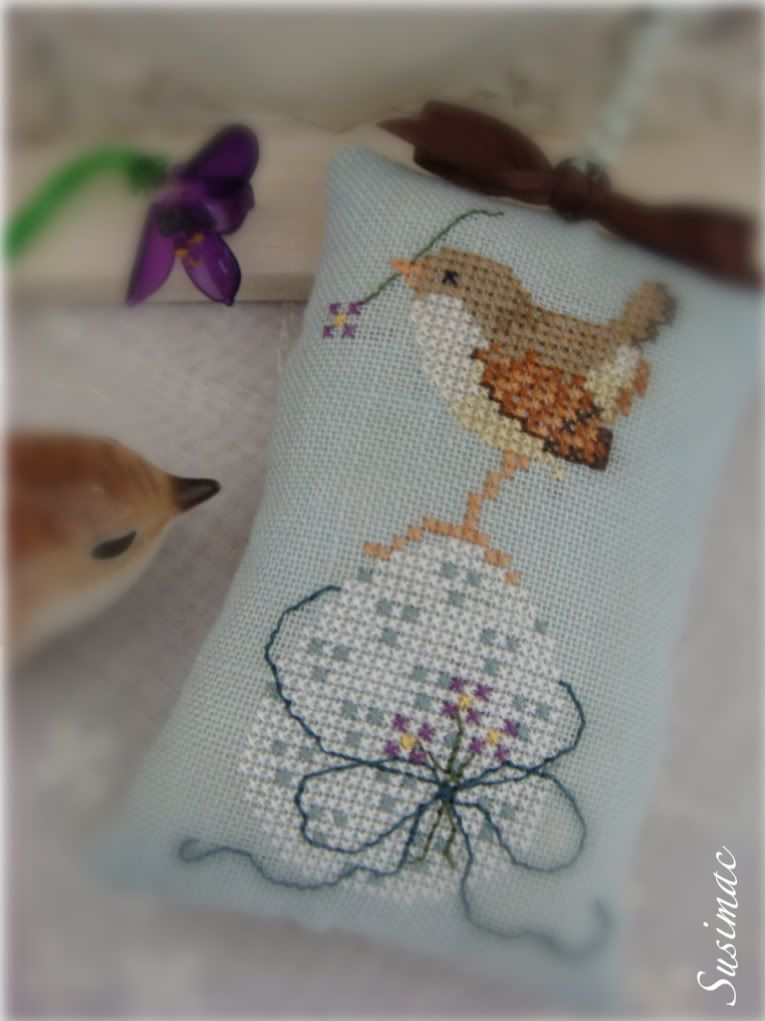 This sweet little design is from CEC No. 109 Eggs..cetera, I have loved this small design ever since I first saw it and have had it in my to do pile for years it seems, so I finally got round to stitching it.

Its on 36ct R&R linen Hogs Wild Blue and stitched using DMC. I have finished it as a small hanging pillow, with no frills..... I made a beaded hanger for it and trimmed the top with a brown satin bow.



My rotation is starting very slowly, I have started AMAP - Quaker cherub, which I will stitch Mondays and Tuesdays, Wednesday its a Sheepish Designs days, Thursday and Friday is Goode Huswifes One seed for another and the weekend is whatever I want to stitch days and finishing days, this Saturday is also a Fobbles day for me, as I promised to help with stock taking, Sunday, Mark is taking me away for the night and we come back Monday so not much stitching happening here this weekend, but at least there is no extra work days.

Edited to add: CEC stands for Cross Eyed Cricket. HTH All who are searching for this chart.