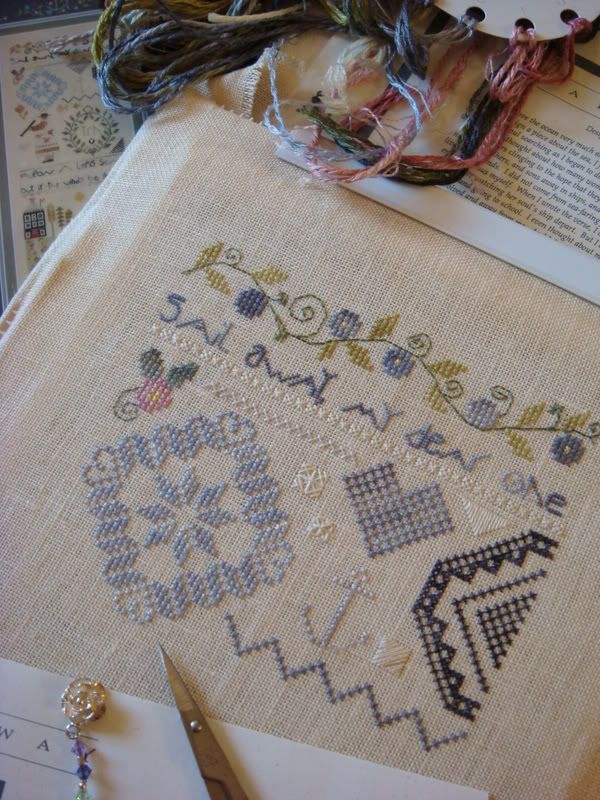 I've finished the second part to the SAL I'm doing with Sail Away, now to think about Part 3!!
.......And I've been very industrious ove my Christmas break, and stitched and finished a few other things, 2 of my PIF's are all ready to send next week, the Blackbird Designs exchange that was happening then got cancelled, but is happening for those that still want to do it who signed up on SBEBB for it, thats all finished, so those 3 things I can't show at all yet, but I can show you something I received in the post today, - it'll be on my blog tomorrow and its so nice.
I've also finished stitching an ornament for the Christmas ornie monthly, but thats not had its finishing done on it yet, and finally I've done SB's Glad Heart which I'll show probably next week.
Now to think about a couple of exchange stitching I have lined up for February, as to what to stitch and how to finish.