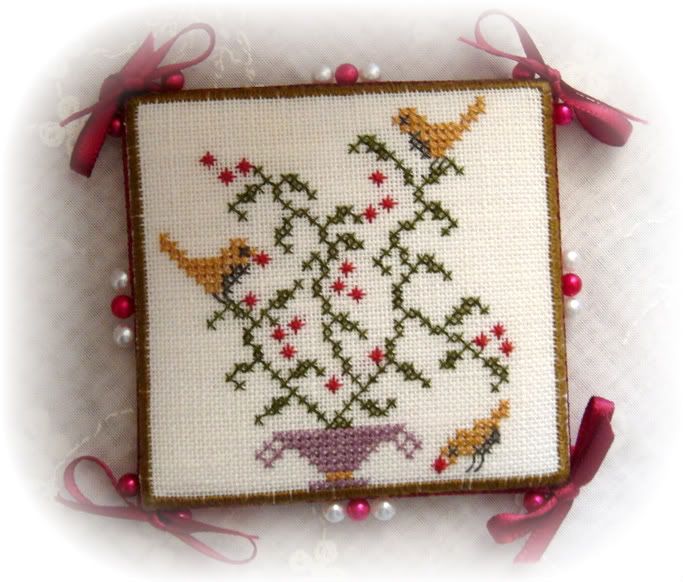 I consider myself very lucky, as I was the lucky winner of
Carols
blogoversary draw, and this wonderful pinkeep came through my door earlier this week isn't it just so charming!!
Also included was all the lovely stitching stash below, I felt really spoiled and can't thank Carol enough for it all.
I'm getting a little worried now as my other PIF hasn't seemed to have arrived as I have not heard from my recipient and I sent it over 2 weeks ago now, I hope that it hasn't got lost somewhere.
My cold has improved, but as with all colds I'm left a little breathless and I still feel quite heavy headed, I have had quite a bad headache all day today, but its began to improve now. At the weekend I didn't do any finishing just more stitching but I must concentrate on some finishing this weekend as I have some gifts and exchanges to go out really soon.