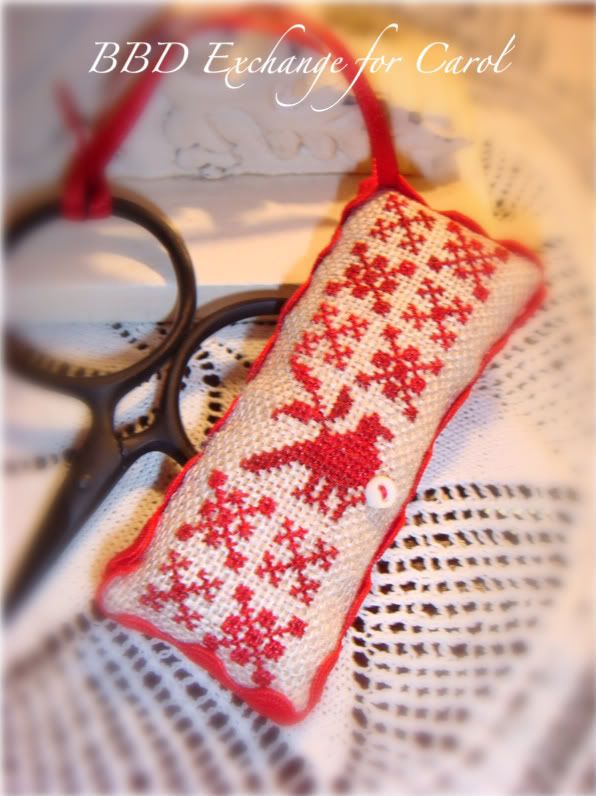 I heard from
Carol
last night that my Blackbird exchange to her has arrived safe and sound and that she was delighted with it.
I chose to stitch Bluebirds needles and pins which is a favourite of mine and is out of 'With Needle and Thread' book. I decided to do a new take on it and have stitched it in antique red overdyed thread 1/1 on natural linen. The back of the fob is a tiny tiny checked gingham fabric and I added some very tiny buttons that I had for the flower head and for the fob ribbon. Its edged with red ricrac.
Well I can't decide whether to have a stitchy day or a finishing day today, The cold is still sitting in my sinuses, but its not gonna get me down LOL! The snow that was forcast for us today hasn't appaeared as yet but its very bright. The high winds we had last evening blew themselves out in the night and so didn't keep us all awake, we walked or should I say were blown round to some friends home last night for a Tapas night which was a lot of fun and the Tapas was wonderful.