Apologies to everyone who visited yesterday and expected to see what I had received in the post, it was such a hectic day I just didn't get the time to do a posting, I was busy taking down the decorations and tree and cleaning up the house, as unfortunately I am back to work on Monday ;-((
So without much further ado, here is what I received - ta da!!!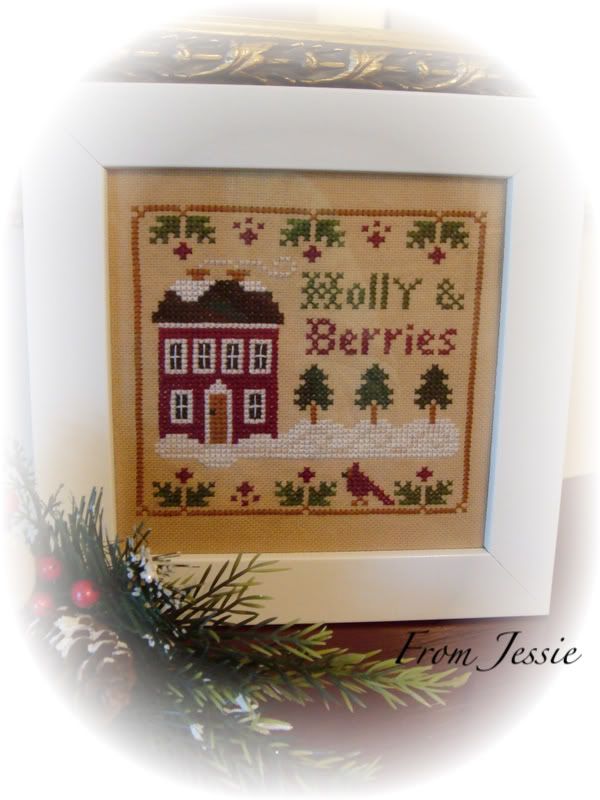 Jes
so spoiled me, not only did she stitched me this wonderful picture - which had been on my "think I just might do this pile", she also included some wonderful extras, some fabric and crochet ribbon, chocolates and wonderful little carry purse to name but a few, this is such a lovely RAK, and it was so nice to get something when you least expect it, Jes had emailed me a week earlier to tell me that there was a surprise coming, this little parcel has been all over the world as it had been mistakenly addressed to the USA not the UK by Jes's hubbie, and had been returned to Jes so she re-addressed it and sent it to the UK herself, she hadn't wanted to let me know about it, but due to the wrong country the first time she thught she had better.
Its really lovely and feel very lucky to have received such a wonderfu RAK, - Thankyou again Jes I really really appreciate your wonderful stitching and thoughtfulness.
Well I hope everyone has had a good weekend, and for those of you who are back to work next week you have my sympathy (thats of course if you aren't looking forward to going)less stitching done again ...sigh!