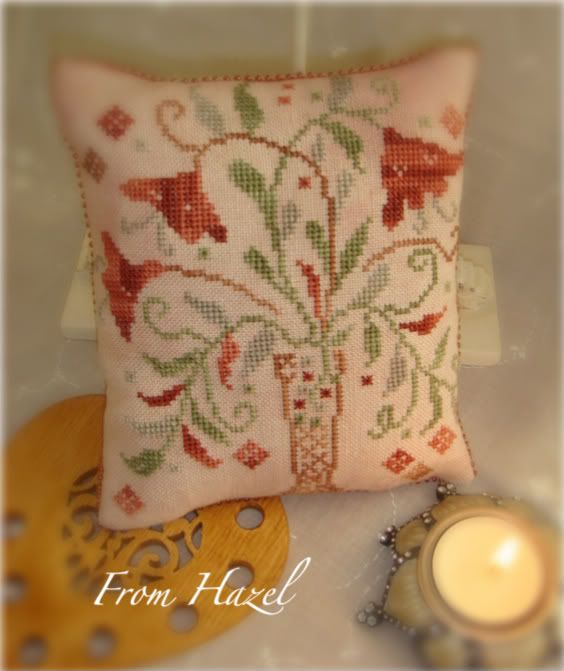 What a really great week I seem to have had last week, not only was I the lucky name to be drawn for
Carol's
blogoversary prize,this wonderful exchange came through the post for me from
Hazel
, isn't it just a stunner and so so me, the colours and everything, I really was delighted and was straight on to email her that it had come.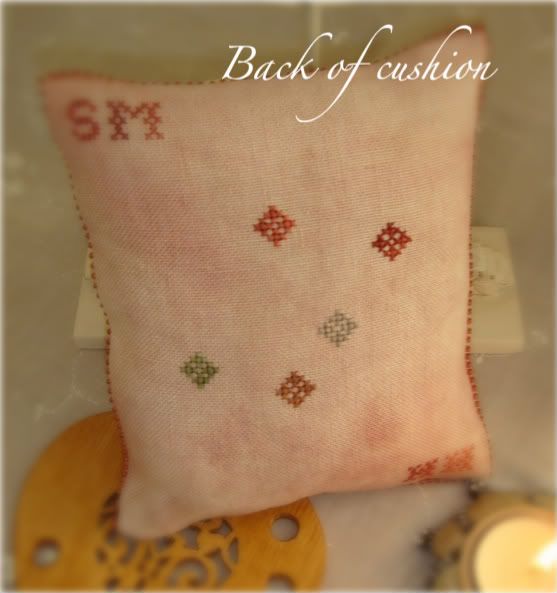 Hazel told me that she used some special silkweaver fabric that she had, its a wonderful mottly shades of pinky browns and that she stitched the exchange with Crescent Colours. The design has been taken from Blackbird Designs 'Sarah Tobias'.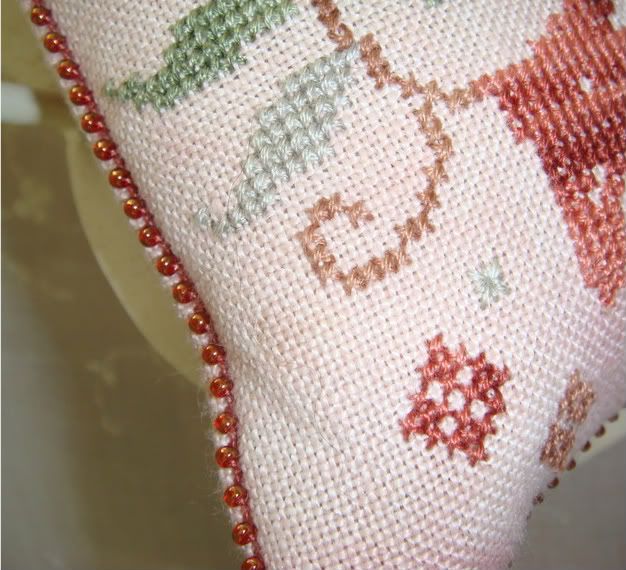 All around the outer edge it is trimmed with antique beads.
This was a specific designer exchange that we were to have on SBEBB, but with the board closing it had to be cancelled, but a few of us still wanted to stitch it - I'm not sure how many as it is now an unofficial exchange, and won't be posted up on SBEBB or moderated, so it'll be a bit of a lucky dip really. I sent mine out at the beginning of the week, so hopefully by next week it will be received.
The dreaded cold has returned,I managed to go all festive season without it, back to work , what 10 days and its back with a vengence I reckon its our air con. as I seem to be not the only one in the office with the sneezes and sniffles and we all started on Thursday with it - strange eh!!
I have been stitching up a storm too, and have lots to share, I even managed to get Barbaras' Spring exchange piece stitched - wowser!! So during the next couple of weeks I should be able to share some of my stitching and finishing(no finishing done yet though) with you - but not Barbaras as its not being sent yet nor would I like to spoil her surprise.
Have a great weekend everyone - we have sleet, snow, rain, cold and gale force winds forecast from this evening, so I hope its better where you are.