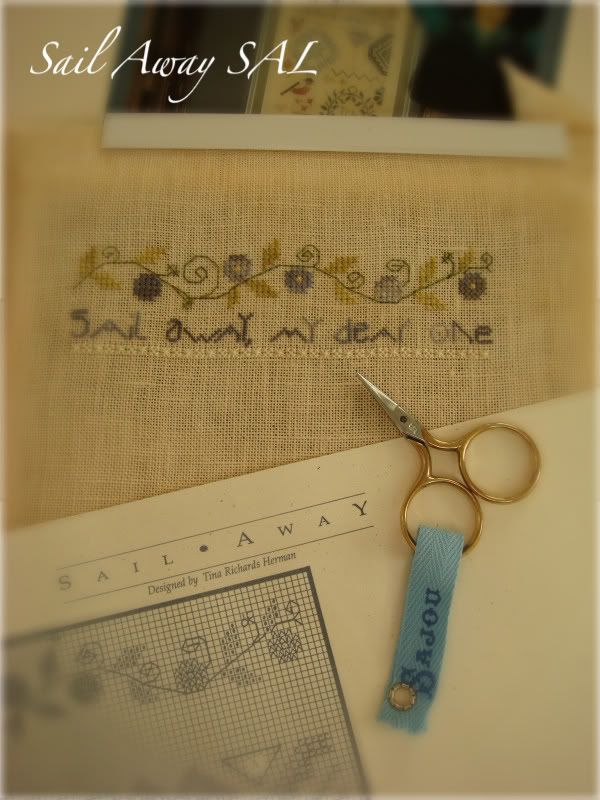 Fobbles have organised a SAL for Shepherds Bush Sail Away, here is my Part One all finished, now to start on Part Two.
Its freezing here and I am hoping that it won't snow (for a change I don't want it too), cos this weekend is Fobbles Christmas party and Mum and Helen are coming over on Saturday morning for it - weather permitting, though we again have a weather warning for snow - but they got it wrong last time so maybe they will again.
I went to work today and felt rough I now have a 'squeak' for a voice and a bad chest, but we are so busy and my colleague has let every one down and has hit the drink and has been off all week too, which I didn't know about til I rang in and spoke to my boss yesterday, so I felt bad for my boss as we have so much on at the moment, but tomorrow is a short day I hope) and can get home really early especially as I didn't get home til late tonight (11 hour day)
...BUT.... When I got home there is a box delivered and its from Nancy, we are doing a Christmas ornie exchange and we agreed to open together so watch this space tomorrow as I know it will be wonderful and so I'll be posting pictures then. I can't wait to open it, I only hope she likes what I have stitched for her.