Fobbles
, yesterday held their Christmas party, the morning was spent stitching, knitting, beading or quilting - whatever your project was, we three, Mum,
Helen
and myself stitched away and perused the shop. After lunch was the great number draw, when we arrived and handed our ornaments over they were allocated a number, then when the draw started a basket of numbers was provided and we each very fairly pulled out a number and that was the ornament that you were given.
My ornament I received is the one below -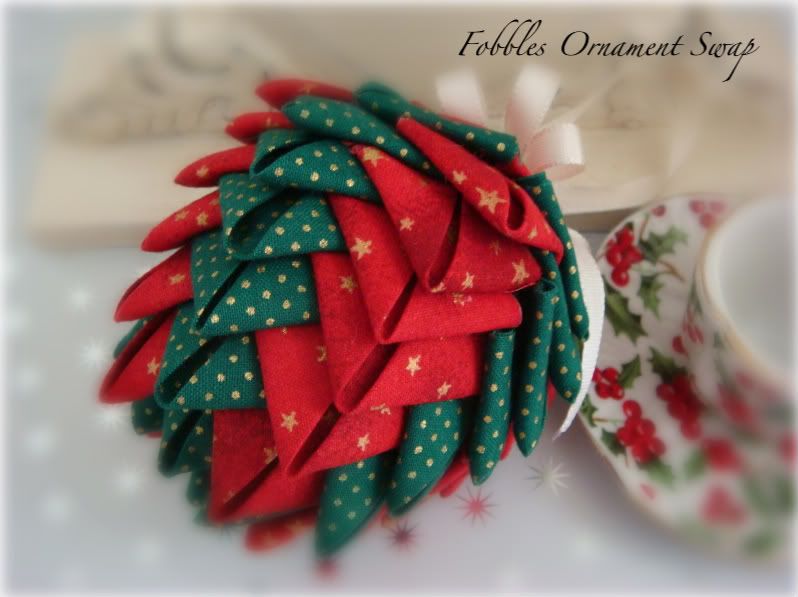 Nice isn't it!! I was quite happy with my exchange. There was a real variety of different crafts used, from applique, patchwork to stitching, stumpwork and beading, I know that Bev will be posting up some photos of the tree and our day in the near future, probably tomorrow or Tuesday I think on their webpage.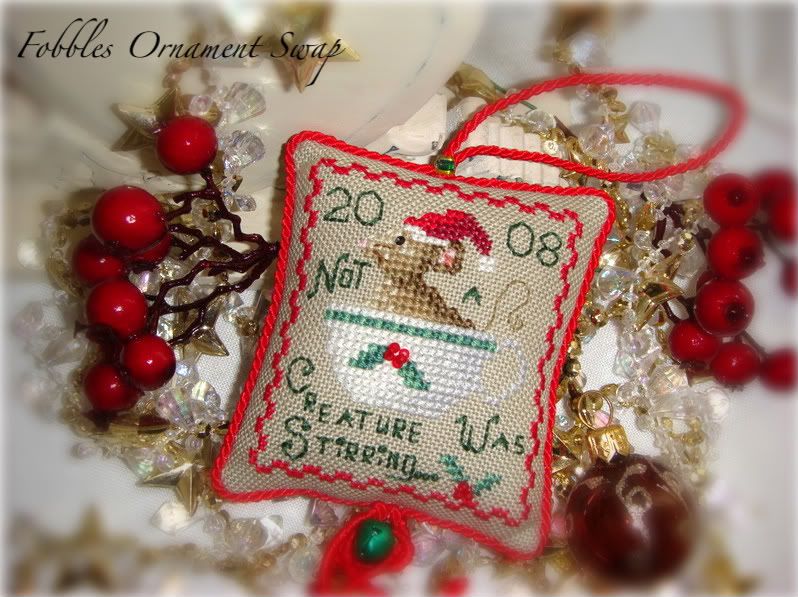 This one above is the one I stitched for the exchange, the design is by Casy Buonaugurio. I stitched it on 32ct using DMC, and trimmed it simply with cord and a jingle bell. The holly berries within the design are mill hill frosted red beads.
I'm looking forward to next years as the three of us really enjoyed ourselves.