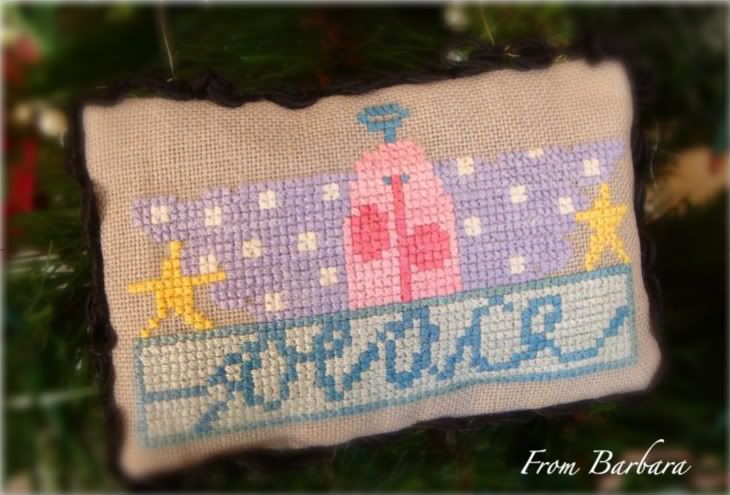 I had a good mail day today and found an envelope from
Barbara
waiting for me on the door mat, Barbara is my partner in the Seasonal exchange that Becky runs - though I do believe that this is the last round as the exchange board is closing, so it was a great joy that I found this wonderful ornament that Barb had stitched for me the design is by Sisters and Best Friends and its so cute - Thankyou again Barb my parcel will be on its way as soon as I can get to the P.O.
You might wonder about the tree in the post below - well its my tree for this year, I changed my colour scheme from my normal pinks and golds, to reds and creamy white and green, I'll be posting more pics over the next week or so of my decs in the house and close ups of the tree.
.... and yes I'm off work again today - and yes its another heavy cold, my 3rd in 7 weeks .... can't breathe and can't smell ( mind you, I don't think that I smell (much) LOL!!), can't taste, watery eyes, sneezing, sore throat, blocked sinuses ........ have I whinged enough yet??!!??? ..... YEP You got it I'm feeling really sorry for myself!!