I signed up on
Doviles
blog for a PIF a couple of months ago, and to my wonderment, this came to my door the other day, its really really pretty, and beautifully lined and full of laces and ribbons, beads and thread, I feel very fortunate to own some of Doviles stitching as I am quite in awe of her lovely stitching and finishing. Thankyou again Dovile.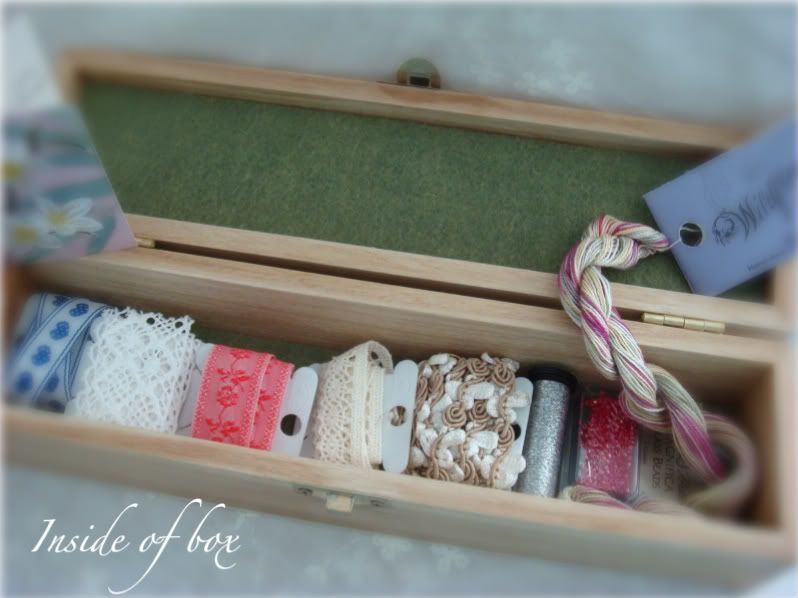 ***Edited to add a Picture of the inside after Carol requested me too LOL***
Talking of PIF's I have started stitching mine, though very slowly, and I won't be sending out until after the New Year, but I've started LOL!!
Have you got your Christmas tree up yet?? Have you started shopping for Christmas??, My tree is up and decorated 2/3 's of my cards are written, half the presents are bought, but nothing is wrapped yet, but hopefully they will be done by the end of tommorrow, I'll post some pics through the week, of my decorations and tree.
We didn't get the snow that was forecast :-(( all we got was sleet and lots of rain! I keep doing a snow dance in the back garden, but its not working.
Hope you all have a great weekend