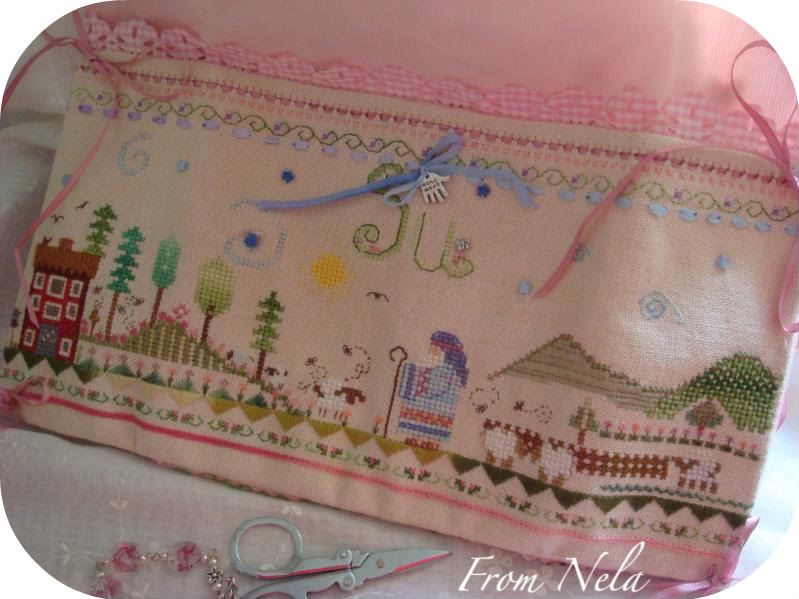 ....... I am speechless for once
Nela
was my partner for the SBEBB Shepherds Bush Exchange and this pretty feminine package arrived at my home today.
My pictures just cannot do this justice at all I'm sorry to say, but I had a damn good try at showing you how wonderful it is, Nela has such wonderful inspirational ideas and puts them together so beautifully. If you look carefully you can see there are pretty jewelled butterflies and stars mixed amongst the stitching, Nela also made me a pretty matching scissor fob which again is full of flowers and butterflies. Amongst the stitching there are tiny stitched bees and of course sheep amongst the soft rolling hills like I have on my own doorstep - Thankyou so very much Nela - I have emailed you ((HUGS))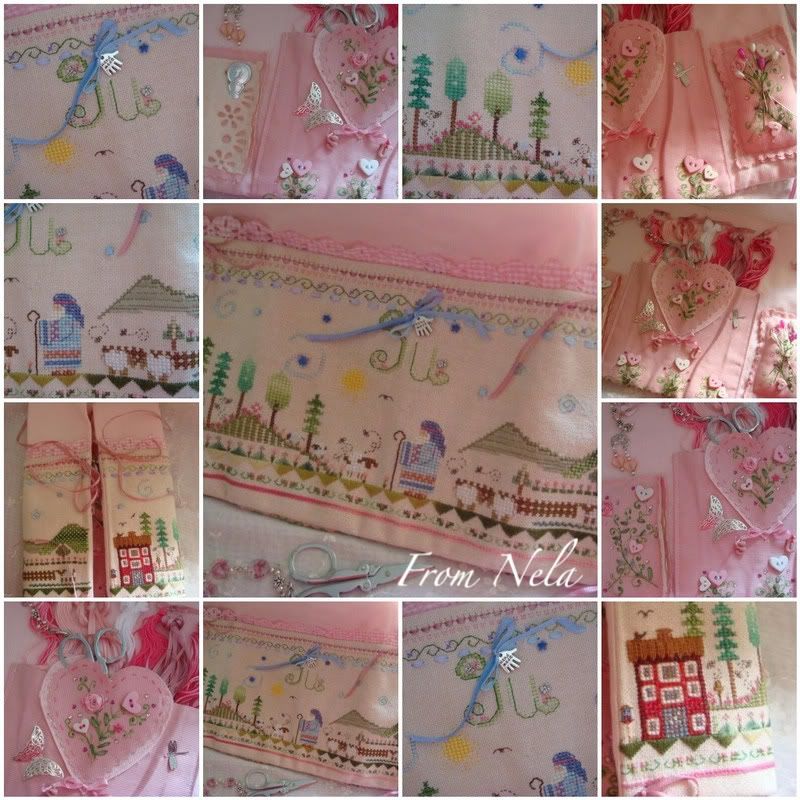 This really brightened up my day, although my cold is getting much better now and I can now hear things much clearer than before, everyone doesn't sound like thay are talking under water so much anymore - I couldn't get to the doctors I couldn't get an appointment so gave up trying, but I must admit today is the first day I have felt much better and don't feel like going to bed at 8pm LOL!! The guys at work reckon they are starting with it now and are all blaming me - bit unfair really I reckon as it was one of them that passed it onto me in the first place LOL!!