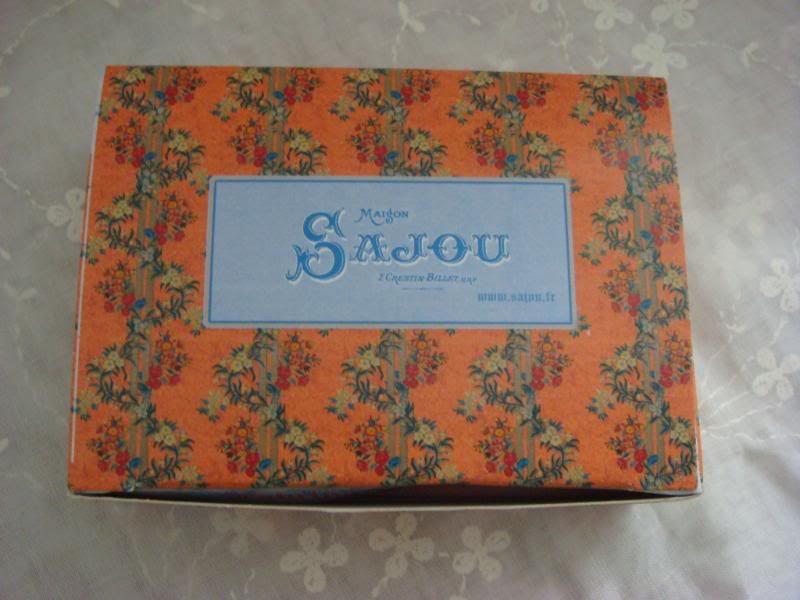 This little box no bigger than 3 3/4" (9.5cm) x 2 3/4"(7cm) holds a myriad of wonders, Can you guess whats inside, have you got one yourself? If you haven't then I would certainly try and snap one up as its lovely.
Its called the Sajou Miniature sewing set and I do believe its a limited edition set, its not often I break the bank to treat myself to something like this and I know its naughty , but still as some of you think along the same lines as me a little of what you fancy does you good!!!
Whats that I hear you say? Oh you want to see whats inside the little box, well here you are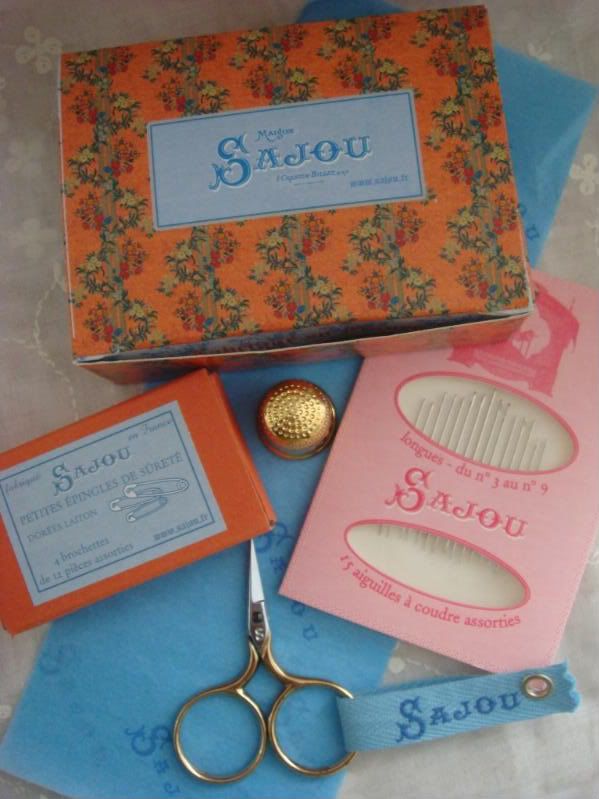 Its got the teeniest pair of VERY useable scissors called 'monster' and they are made of course to the Sajou high quality and they are the first pair of Sajou's I own. There is a thimble, some sewing needles and a box of 4 assorted sized gold pins.