Myself and
Nancy
decided to do an exchange amongst ourselves and we thought we would do it as a Redwork exchange, well when I got in from work today the postman had delived a great big envelope to me and it was from Nancy - (note: we both posted on the same day, but mine hasn't arrived to her yet- lets see how much longer it takes, my pigeons must be flying slower than hers are, or maybe mine are battling the jet stream LOL). So I made myself a cup of coffee - I was so excited, I carefully opened the envelope and inside was this wonderful cushion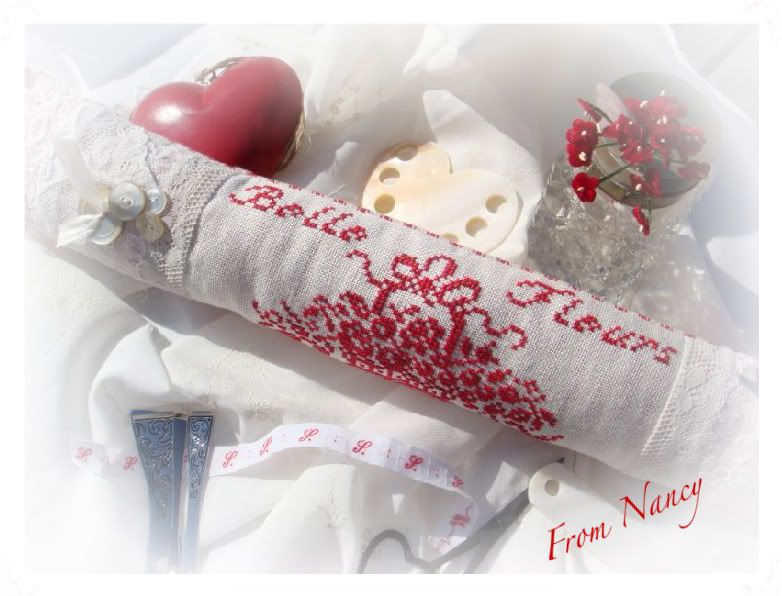 My pictures do not do this exquisite stitched and finished piece justice I feel, its so lovely, Nancy told me that the lace, buttons and ribbon are very vintage- she got them from estate sales that she likes to visit.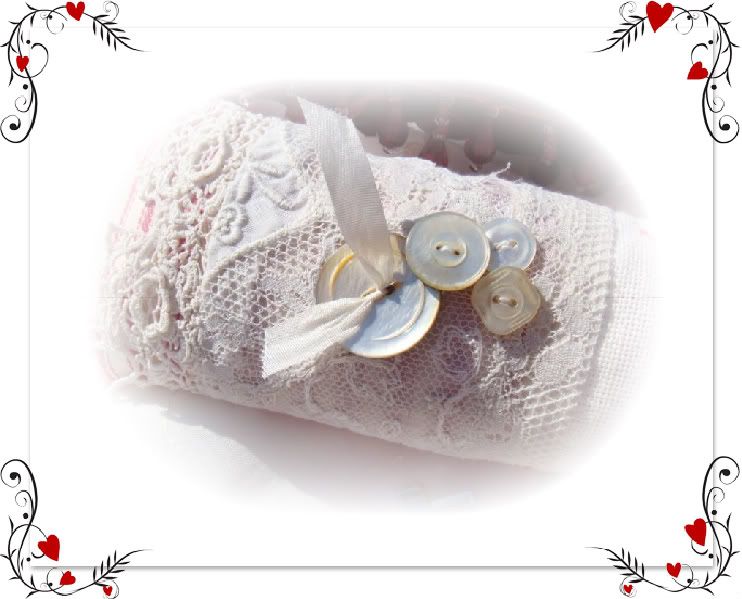 I also got some lovely bits and bobs too, one of which was a pretty little bodkin set for lacing ribbons through my work, at the moment I use a large eyed needle so these will be perfect.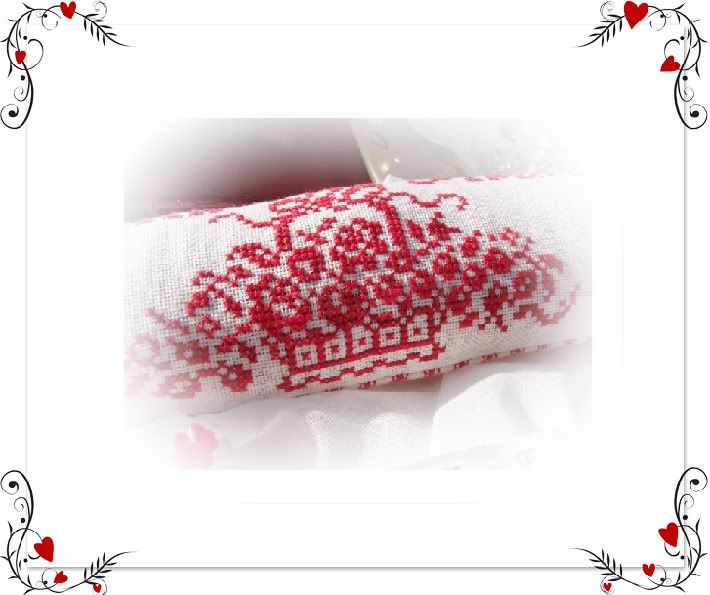 Its quite funny really about this JBW design I fell in love with it as soon as I saw it and got the pattern to stitch for myself, then I thought I would do it for Nancy then changed my mind as I worried that I wouldn't want to send it once I had stitched it and then it comes all done to me - Nancy really does seem to know my taste and I love this vintage look its so feminine. Thankyou once again Nancy I adore it.
I've been absent a bit as I have been busy stitching exchanges (3 down, 3 to go), and as the weather has been so lovely here in the Lake District I have been gardening a lot and also not so great, working a lot, my assistant is off at the moment and so I am covering his work too, but at least it makes the day go quicker and I did kind of leave him in the lurch when I was off ill the other month.
I hope everyone is having a great week and THANKYOU to you all who have been visiting me I really appreciate it