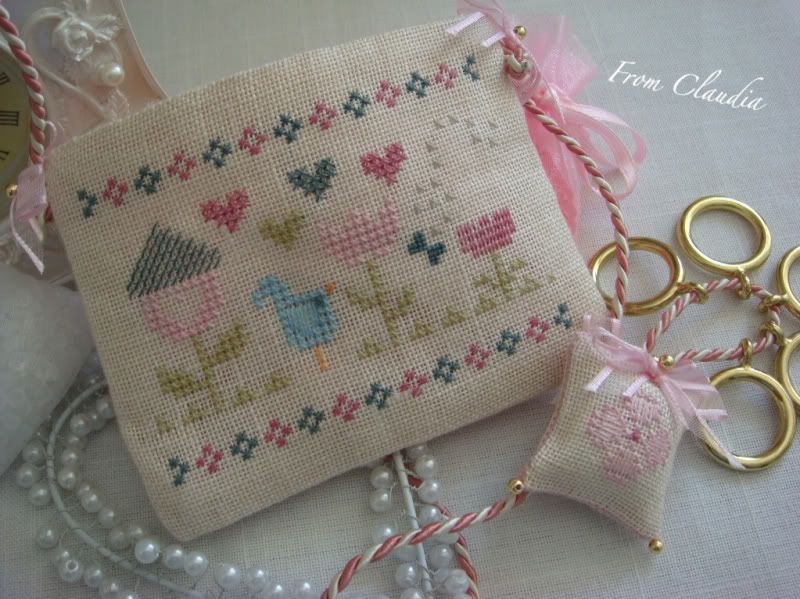 Claudia's
final seasonal exchange dropped through the letter box today, and its another beauty. The design is by Tralala and is called Un air de Printemps..........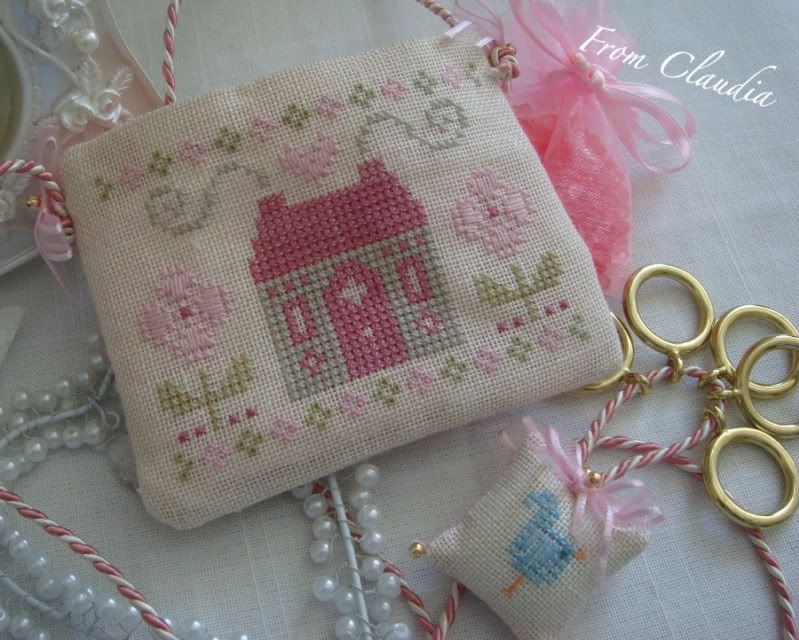 .......as you can see Claudia has come up with another wonderful finishing idea and made me a lovely little sewing bag and floss fob. Claudia told me that she changed the stitches around as it was all cross stitch, and she wanted to add a little more interest and has done satin stitches amongst it all and the result is perfect. I LOVE it. I also received some wonderful scented bags and tissues in my favourite fragrance of roses and some pretty floss.
This is the last Seasonal exchange I will receive from Claudia and I am sad that we have finished as its been such a wonderful year of surprises from her. We are going to do a personal exchange nearer to Christmas though which will be fun.
I'll leave you with some pictures of all the wonderful stitching and finishing Claudia completed for me throughout the Seasons 2007/2008.