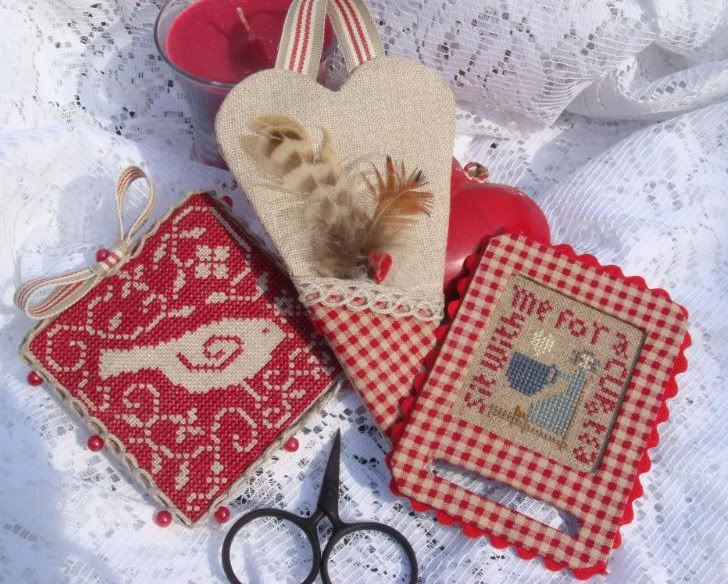 Hooray the pigeon landed in the USA safe and sound and at
Nancys'
door today -
it even left her a couple of feathers from its journey (Just kidding the feathers are from Marks pheasants)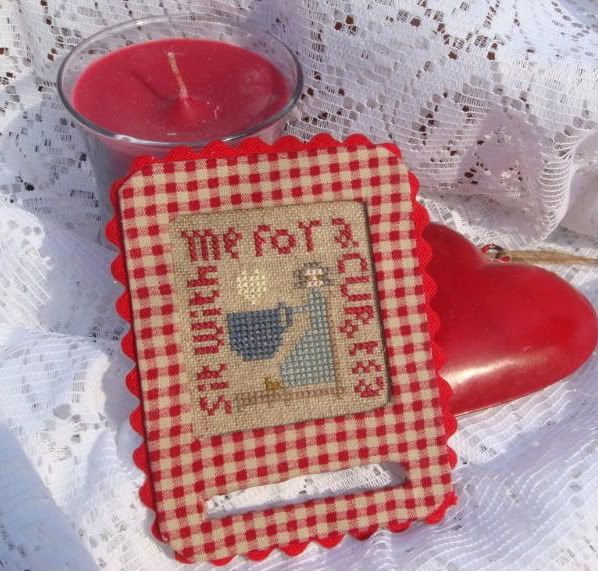 As I said in the previous post we were doing a redwork exchange and I know I know that the Mary Garry piece isn't strictly redwork, I just couldn't resist including it.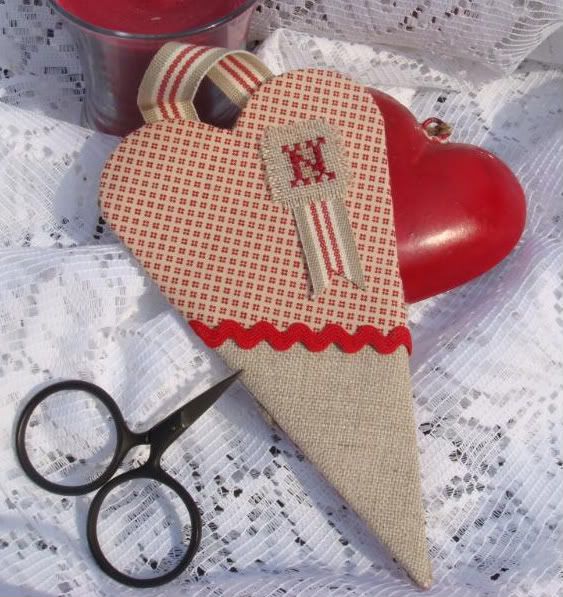 The hearts I have so admired when I've seen them on the French blogs I just wanted to give one a try, so Nancy got the first one I had ever made - they are so fun to do and I wanted to cover it in the fabrics that I used on the pinkeep and Mary Garry piece.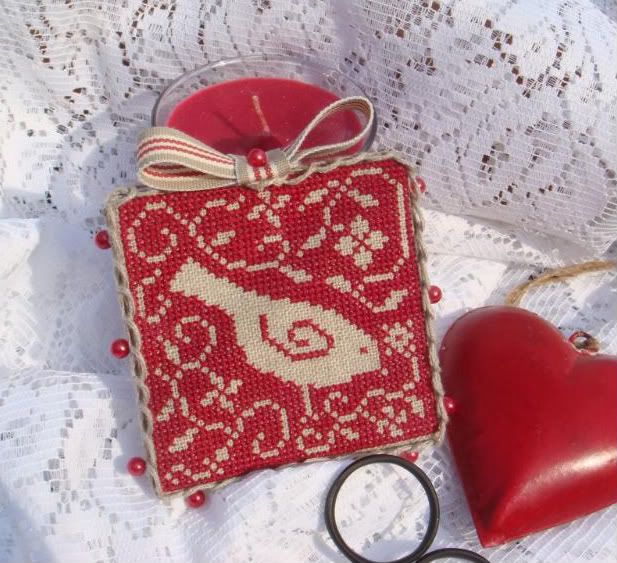 The pinkeep is a L'R de rien design and I stitched it on an unknown count of linen I think it may have been 30ct I'm not quite sure.
Its taken a week to get to her which isn't bad as it arrived a day after Nancys did to me (pics in the below posting of her wonderful exchange)
We have agreed to stitch another exchange this time for Christmas and it will be so much fun I know.
I posted Beckys exchange out this evening so if the post is the same she should get it next week (fingers crossed). I've yet to hear that Susans wish piece has arrived to her, I posted it at the same time as Nancy's so it should be there any day now.