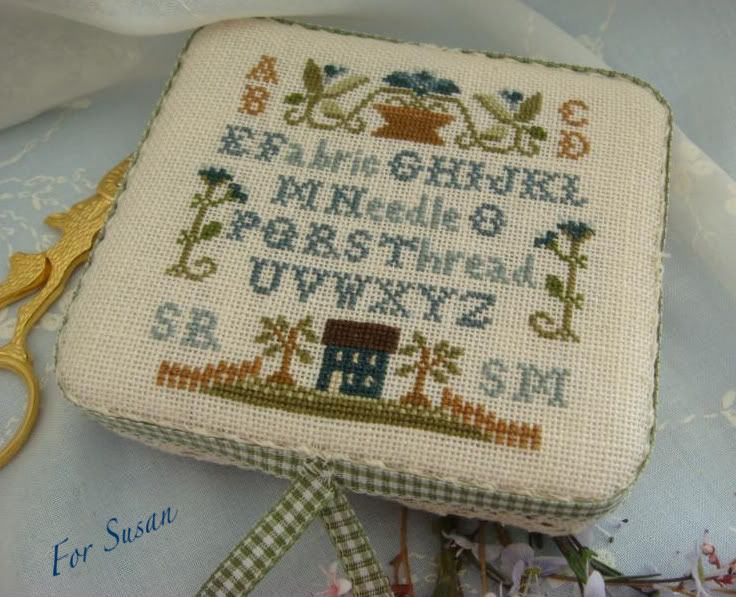 safe and sound - that little old pigeon has been flapping her wings overtime I think.
Susan
made a wish on the Grant a wish exchange and I said I would grant it for her. Susan let me know tonight that it had arrived today for her. As Susan's wish was for a tin topper and I knew how much she loved LHN designs I chose to stitch her Needle Necessities - only modified slightly to fit too which was good.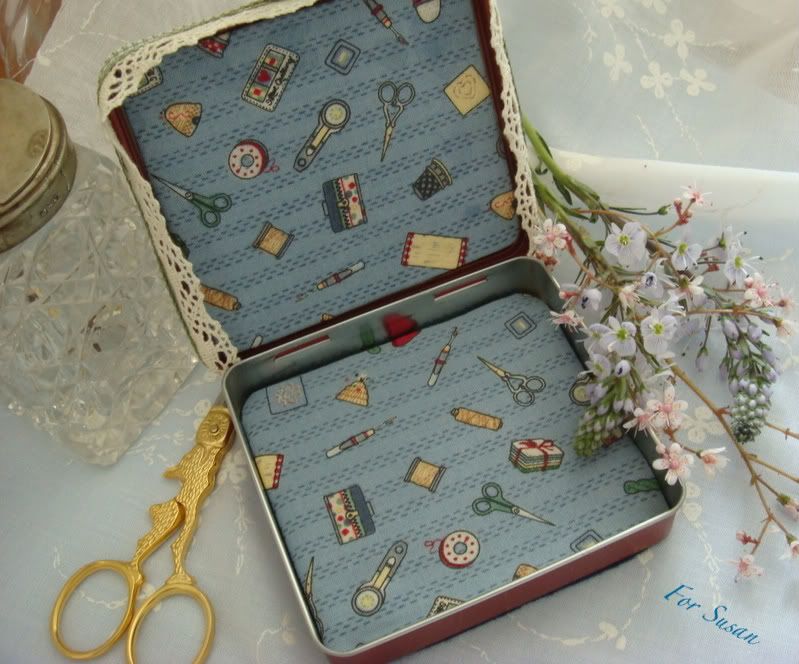 The inside I lined with a pretty fabric I had in my fabric drawer that I felt matched perfectly. The outside I trimmed with crochet lace and gingham ribbon in a toning colour. I've stitched it 1/1 and used the recommended DMC colours.
I am so pleased that Susan liked it.
I'm up late as I am having trouble sleeping so I have been busy stitching another exchange and have finished all the stitching, this one I want to do a different finish on - all will be revealed at a later date if it doesn't work than I will have to have a re-think. Tomorrow I'll start on another Grant a wish, I've picked my pattern out, now I just have to get started.
I hope everyone has a great weekend its been lovely and sunny here in Cumbria and more is forecast this weekend.