Barbara
is my partner for the next Seasonal exchange, this time its being done slightly differently than last year we both send to each other this time. Anyway Barb is well on the ball and has sent me my Autumn exchange and boy what a lovely parcel it was. It was a huge affair, and I wondered what was in it. Inside there was a wonderful willow wreath and its huge, but the best was yet to find and I got 3 ornaments - yes not one but three - WOW! and they are so lovely.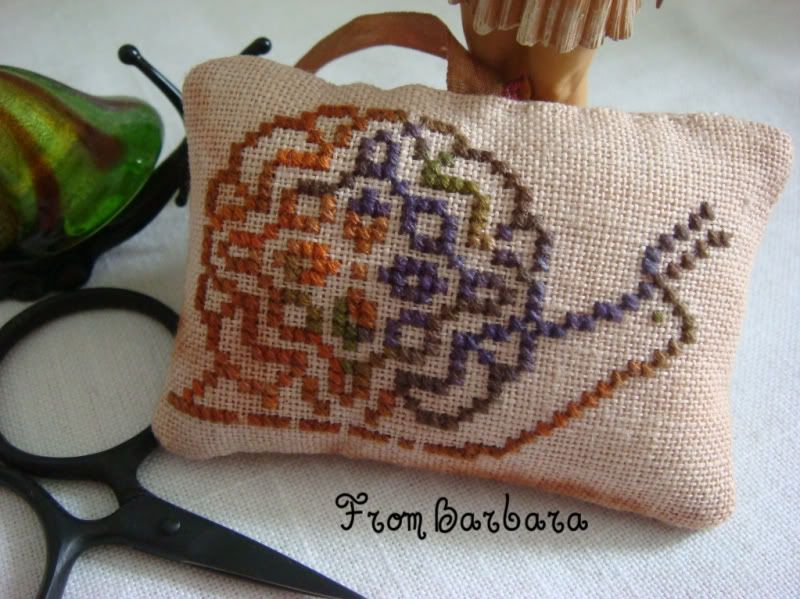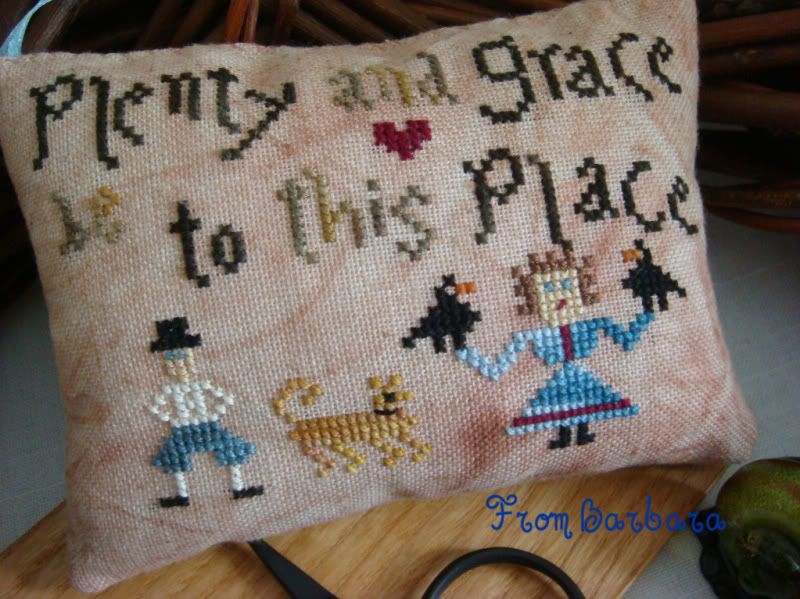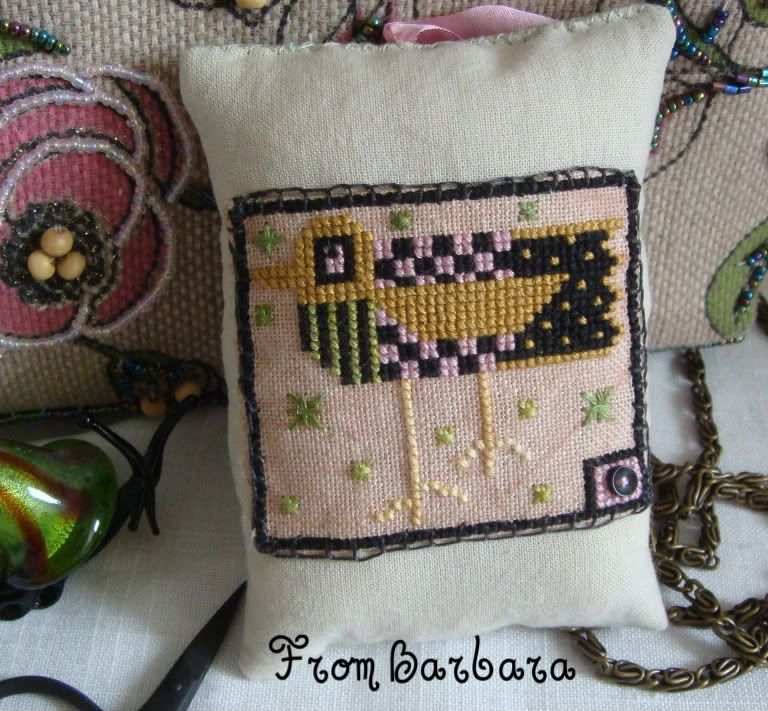 I apologise to Barbara for not getting my pictures on sooner (I did thank her though the day it arrived), but here feast your eyes on these lovlies, I think they are brilliant - Thankyou again Barbara for the first of our Seasonal exchanges. Mine is still to stitch for Barbara and will be getting started with it in the next week.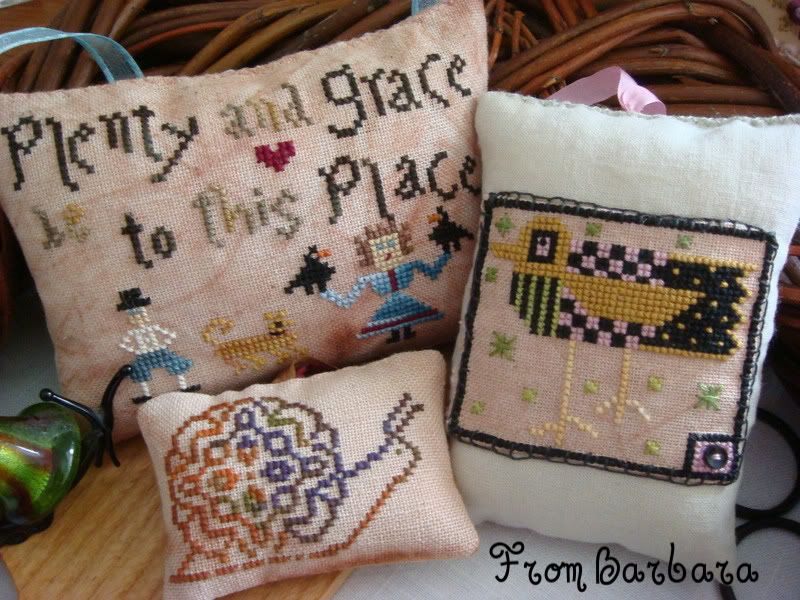 What else to tell, well I have finished all my Grant a wish bits and bobs and they are out in the post tomorrow. One should get to its destination by Friday as its to Chris in the UK, one is going to Gaby in Germany and another to Carolyn in the USA. I have almost done with the finishing on Yuko's exchange piece - we are doing a private exchange and I am almost finished the finishing too on the Garden exchange with Mum - another private exchange.
My next plans are to start on Barbs Autumn piece - I have my patterns picked out and fabric.
I had another hospital appointment earlier this week - hence my not posting earlier and I had an endoscopy - not pleasant but its done and dusted just waiting for the results to come they take about 12 weeks apparantly just in time for my next appointment with the consultant.
Hope everyone is fine and healthy and happy, I will hopefully get back in the rhythm of blogg commenting I'm a bit out of sync with myself.
Keep your fingers crossed for the weekend as we are out to a Golf society BBQ on Saturday at the moment rain and heavy rain and rain is forecast for Cumbria on Saturday :-))
Edited to add more pictures of my Wonderful exchange as the slideshow wouldn't work properly and I wanted everyone to see each piece, its a real smile exchange.