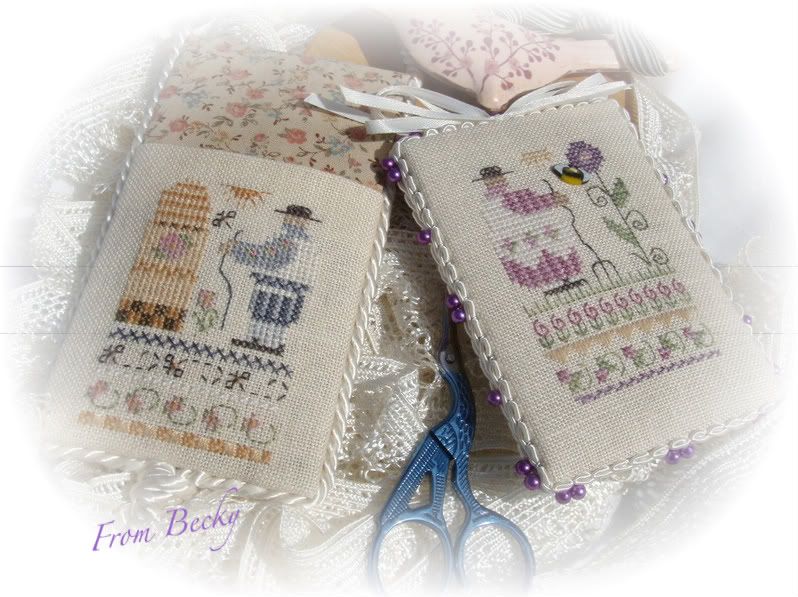 As the title says I am so spoilt after last weeks wonderful exchange I received from Nancy, I have now got in my hands another one - this time from
Becky
.
As I mentioned in previous post below - Becky and I were doing an exchange, well it arrived this morning and I couldn't wait to open the box and inside I found such lovelies, Becky had stitched not one but two stunning things, a pinkeep and a scissor holder and both designs have been on my wishlist for the longest time, so now I don't have to wish for the charts anymore as Becky has stitched them for me.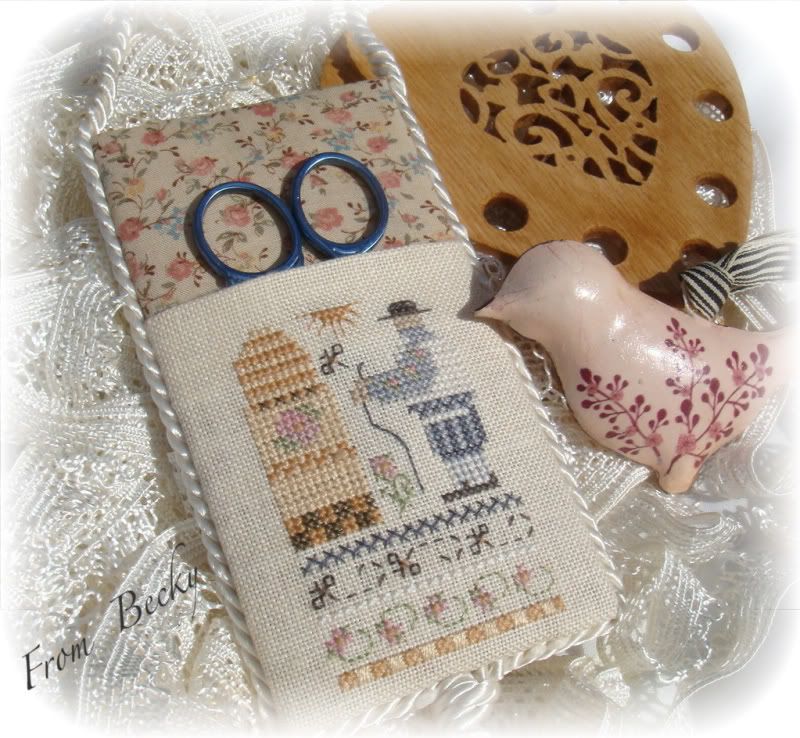 The scissor holder is "Keeping the Bees" by Shepherds Bush.
The pinkeep is "Tending the Blooms". They really are so very perfect and lovely. Becky also added some wonderful goodies of fabric, pins and charts, which was so kind and generous of her.
I love my new pieces and feel so very very lucky to receive ALL these wonderful exchanges. Exchanging is so much fun and I would like to Thank all the Wonderful ladies I have been exchanging with again for your really lovely pieces that you have sent to me I feel very honoured to exchange with you all.