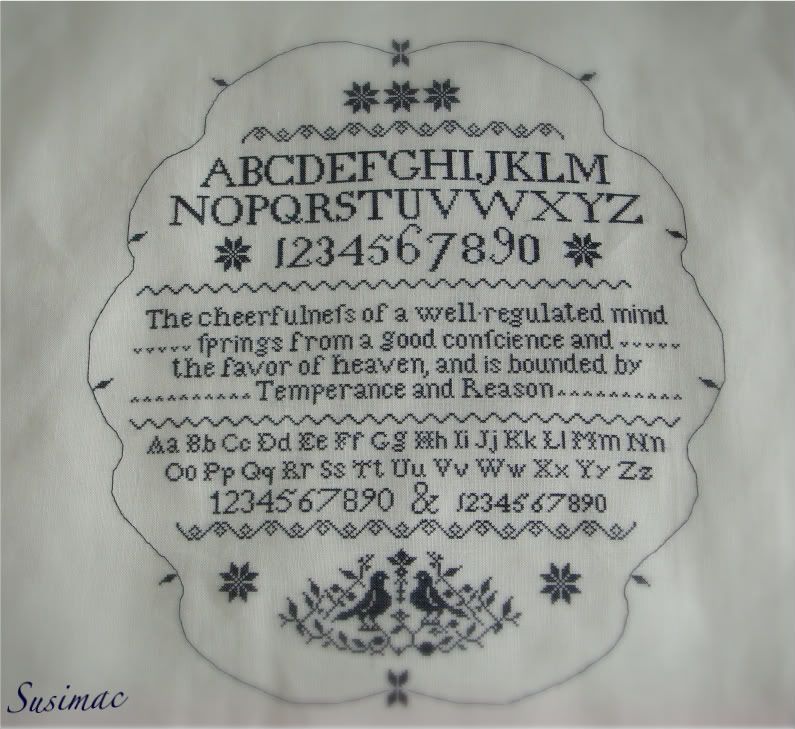 Well she is finished and I have loved every stitch within her, what a delightful sampler she has been to stitch its such a shame it has come to an end.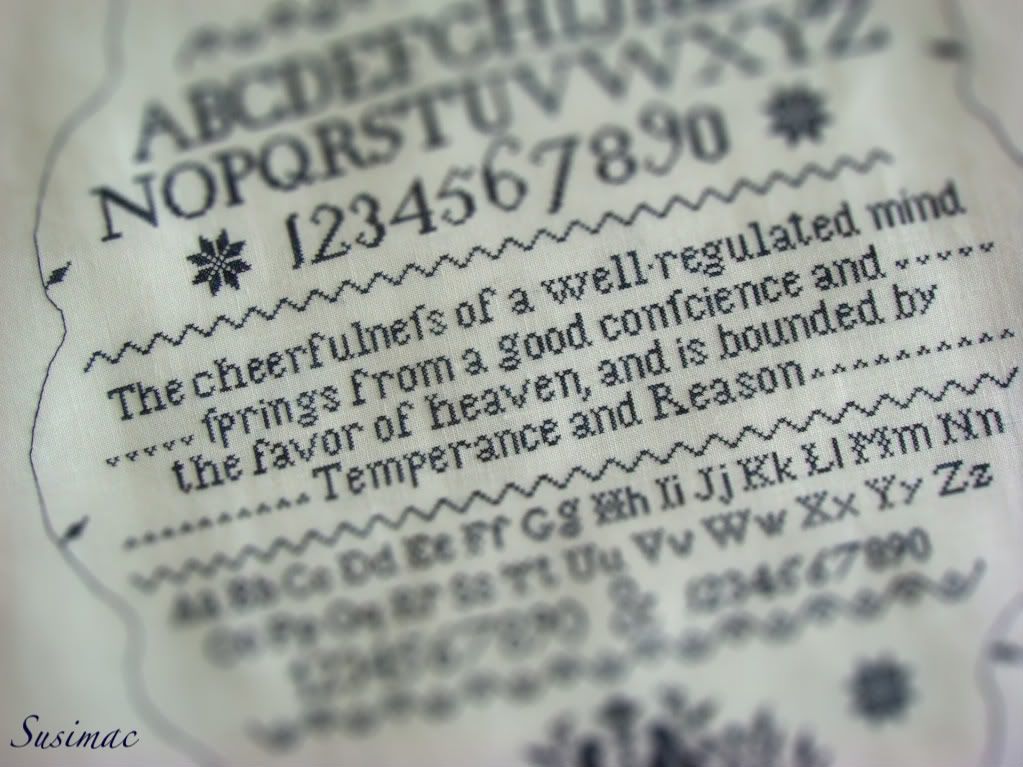 The verse I just love. My fabric choice was 40ct linen in White (I still can't decide whether to coffee spray the finished piece yet or not - what do you think?) and I have used WDW Pea Coat 1 over 2. The designer is 'Primitive Traditions'.
A Cheerful Mind looks much smaller on my pictures than it actually is she measures approx 14" x 12.5". Now to pick a frame and get her up on the wall, as this is the basis finish for the start of my sampler wall.