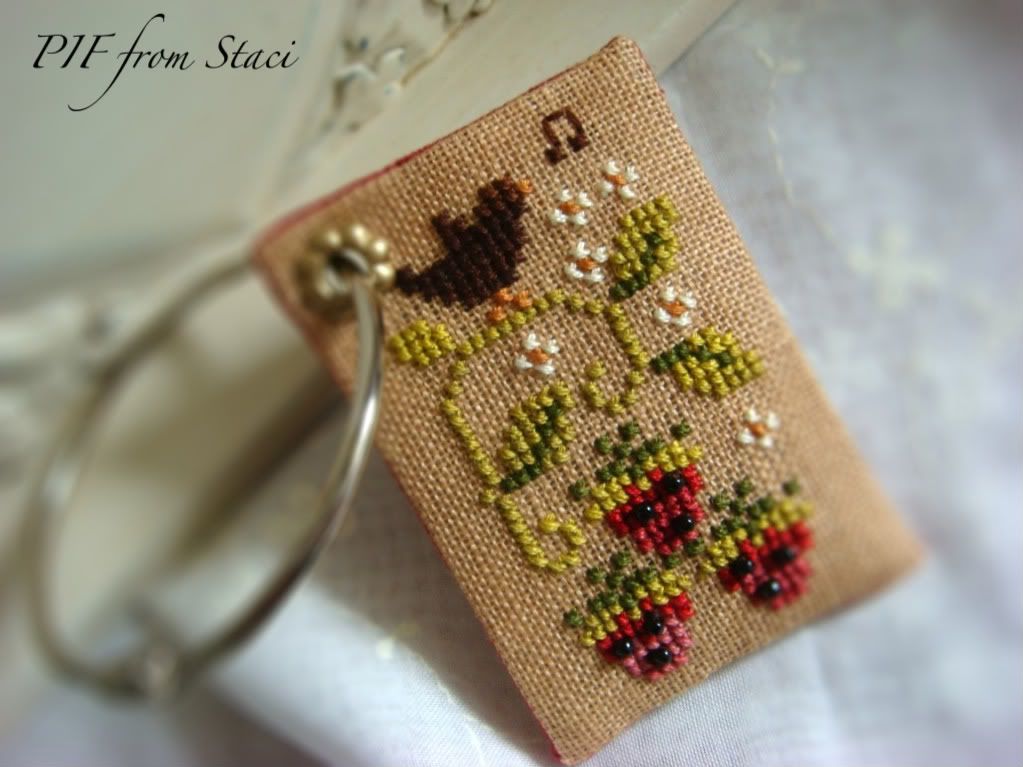 Last year I signed up for a PIF on
Staci's
blog and found myself in the lucky position of actually getting chosen to receive some of Staci's wonderful stitching.
Staci has sent me a wonderful floss fob tag and I just so LOVE it. The picture above is the front side can you se the wonderful little berries and musical notes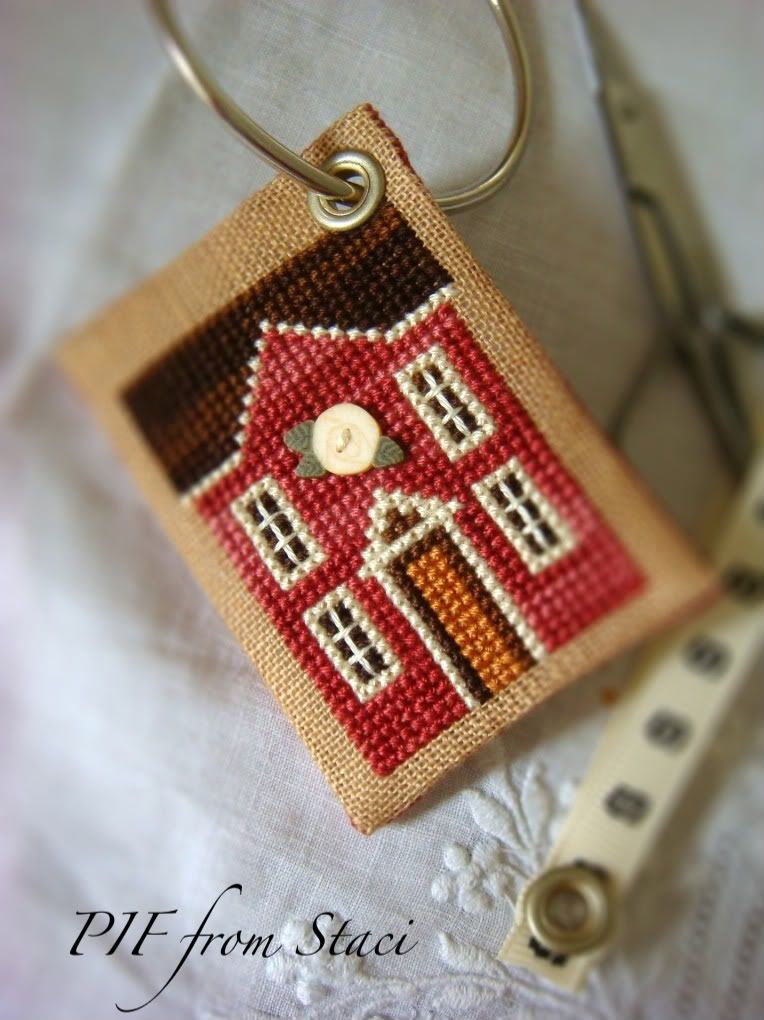 This is the back side of it, with the lovely house with its rose adornment - how did Staci know I love roses. The scissors and initial tag, were also from Staci. Thankyou so much again to both Barbara and Staci, these wonderful finishes arrived to me on some of my very low days and so they really brightened them up very much.
Today I have sent off my final 2 PIF's to Edgar and Jessie, hopefully they will arrive in the next week or so to their destinations and hopefully they will like what I chose to stitch for them.