Jes
emailed me today to say that she received my PIF that I sent to her.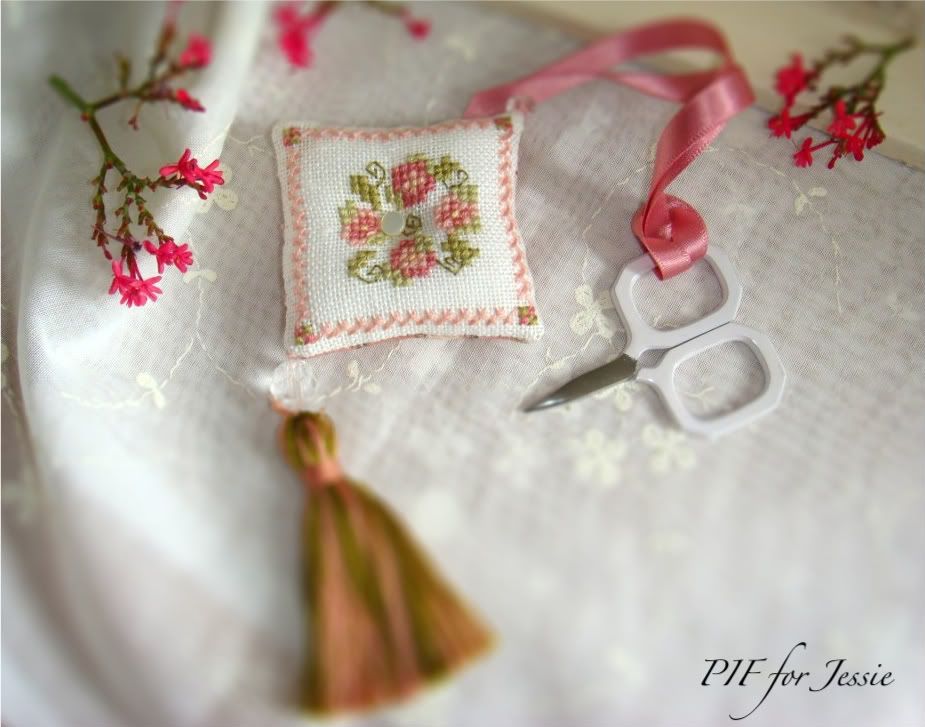 I was starting to get a little nervous that it wasn't going to get there as I sent it at the same time as Edgards, but I am happy to say that it has arrived and that Jes really likes it.
The design is Shepherds Bush - 'A Rosey Fob' and I do believe it is now Out of Print.
Its stitched on 32ct linen and I used DMC threads. I made the tassle myself and added crystal beads to the top and the bottom. The little button in the centre is a MoP I bought from York lasat year at Duttons for Buttons (I just love that shop name LOL!)