.....Dear
Edgar
. I have just had an email from him, to tell me that it had arrived safe and sound and that he really liked it.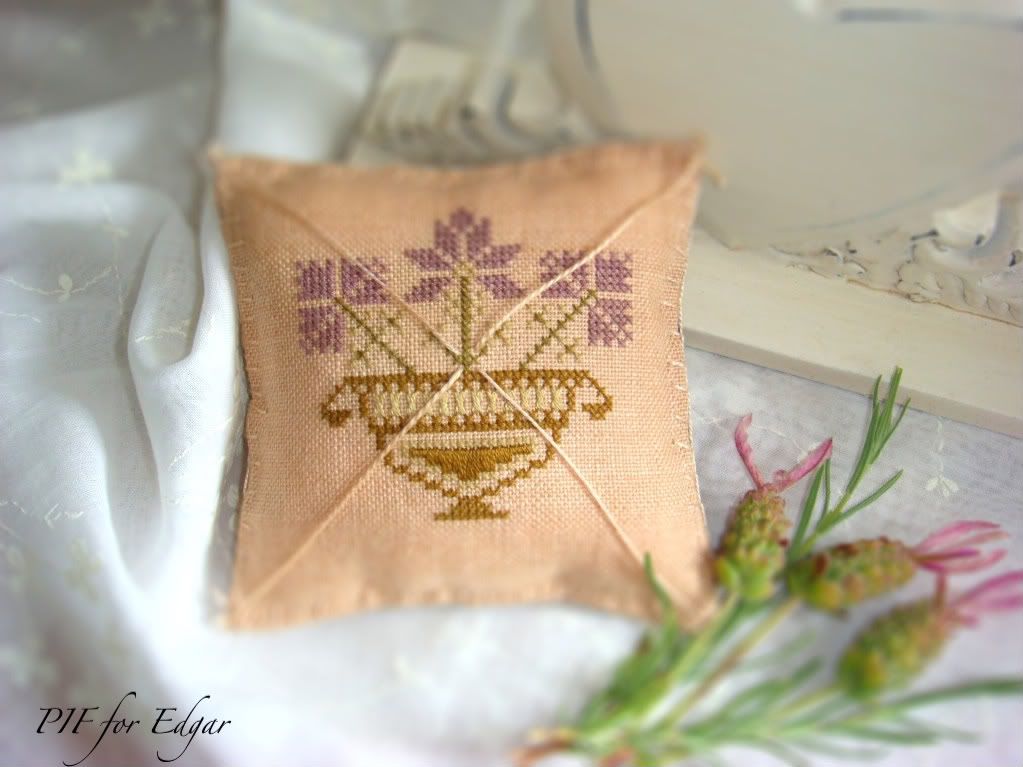 I chose to stitch one of
Niky's
wonderful designs, this one is called Lilac Basket. Its stitched on 32ct linen using DMC threads, after stitching I tea-dyed it all, including the perle cotton for the blanket stitch edging and for the centre X and also the backing fabric which I hoped would give it a more aged look. I was really pleased with the outcome especially as I had changed it as alway by adding the X and the blanket stitch, as I liked the look of that finish when I stitched something for my friend Barb a while ago and was loathe to part with it, but I knew I had stitched it for Edgar and so behaved myself and sent it off for him.
I seem to be having a few problems visiting some blogs - anyone else experiencing any, I can't get to Vonnas or Yuko's to name just a couple, they just throw me out, "is it something I said??" LOL!! - No I know its not, and I am sorry girls that I haven't been a visiting and leaving comments, I'll just have to email you instead!!
This weekend is Fobbles craft exhibition, it starts on Friday through to Saturday, I am really looking forward to it and Bev asked me to take pics so watch this space next week as I will have pictures LOL!!
Have a good week everyone, I'll post pics up later in the week of SB' Sail Away as its all finished - now to find the perfect frame for that one.