Welcome to
Fobbles
exhibition for 2009. I hope you enjoy your visit as much as I enjoyed mine!!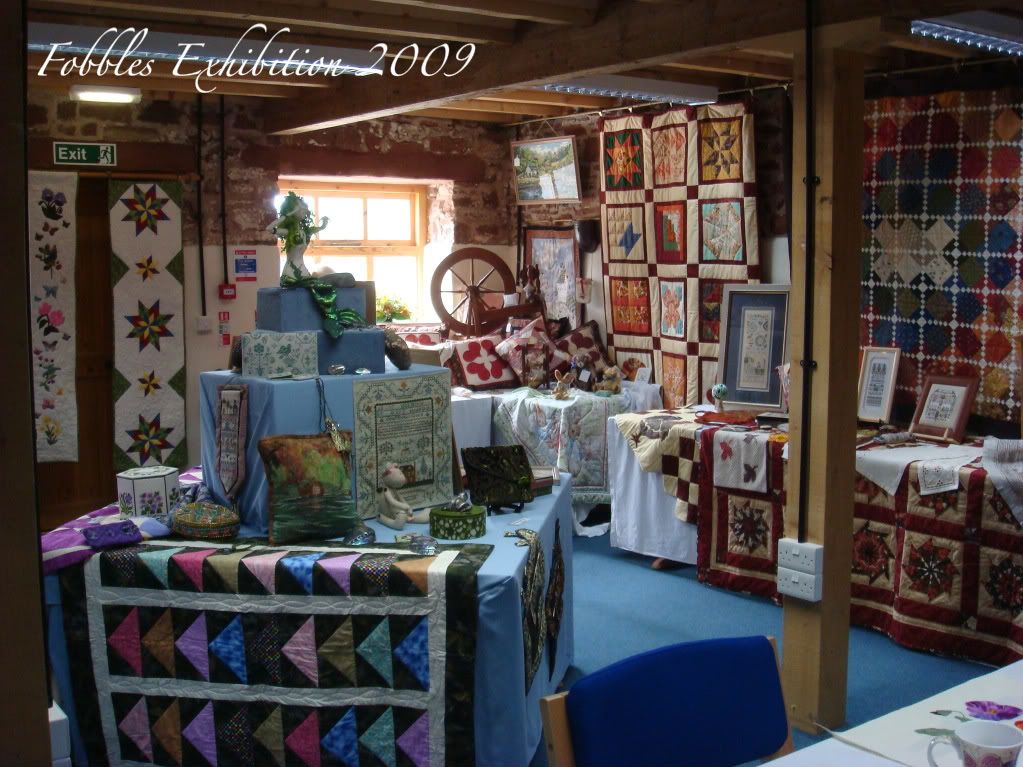 This is the view (or part of the view) of the right of the room.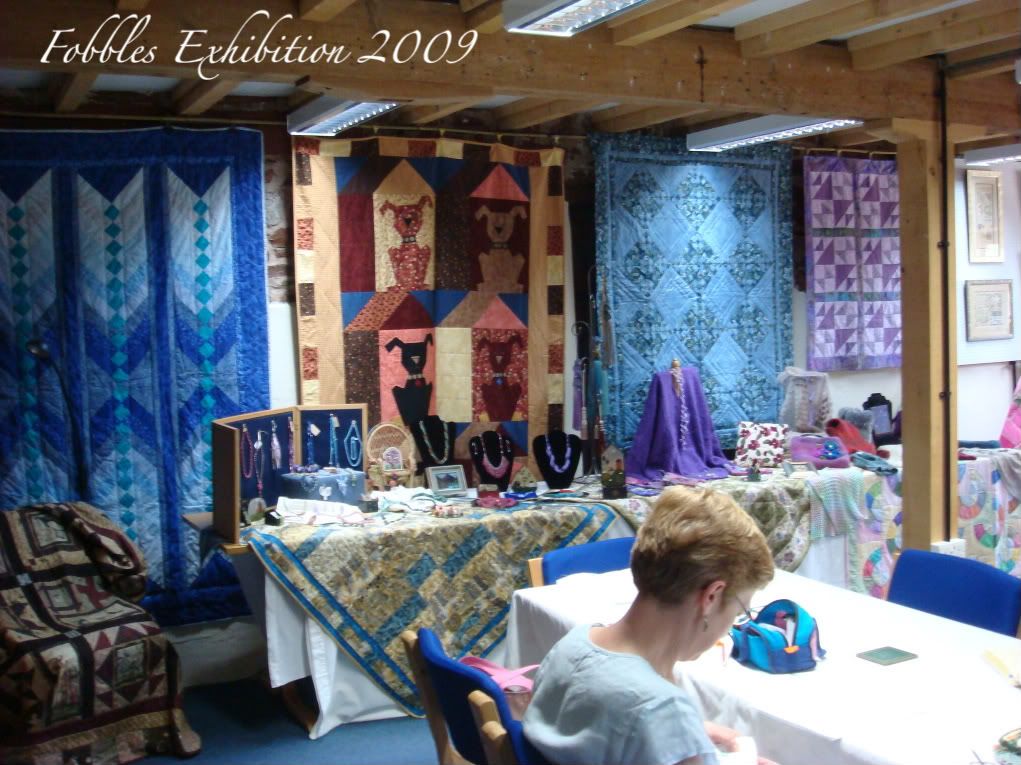 Part view of the left of the room
Now let me take you on a tour of a few of the wonderful exhibits that could be seen.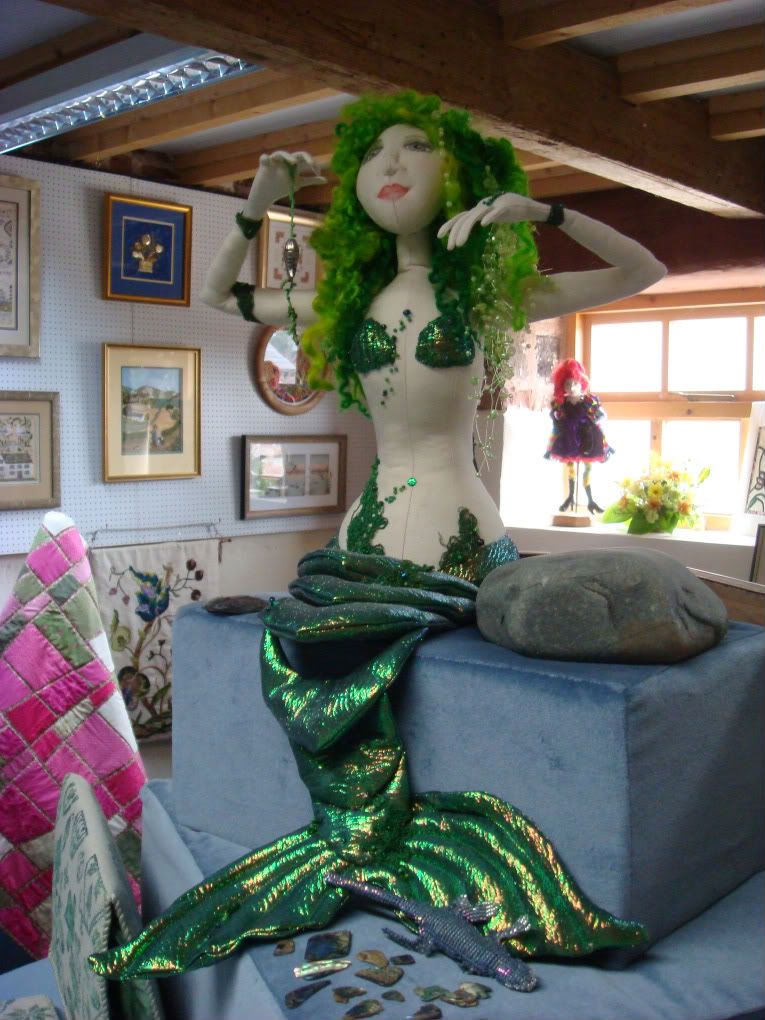 Mermaid doll which I think was made by Sheila.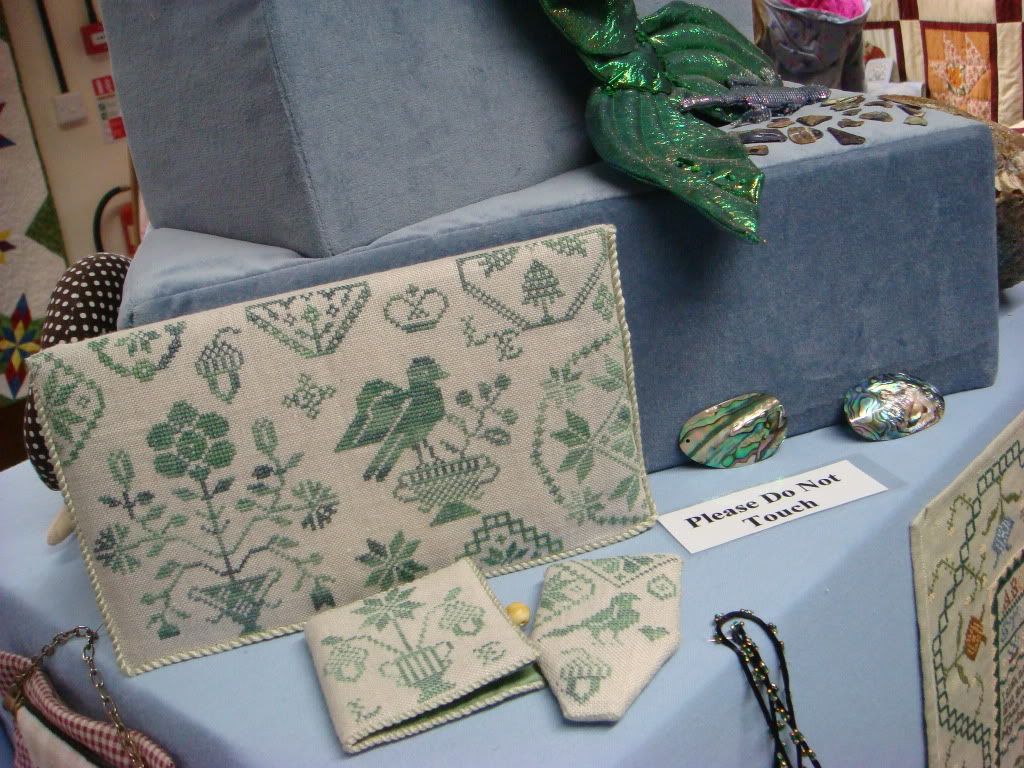 Sewing set stitched and finished by Lucy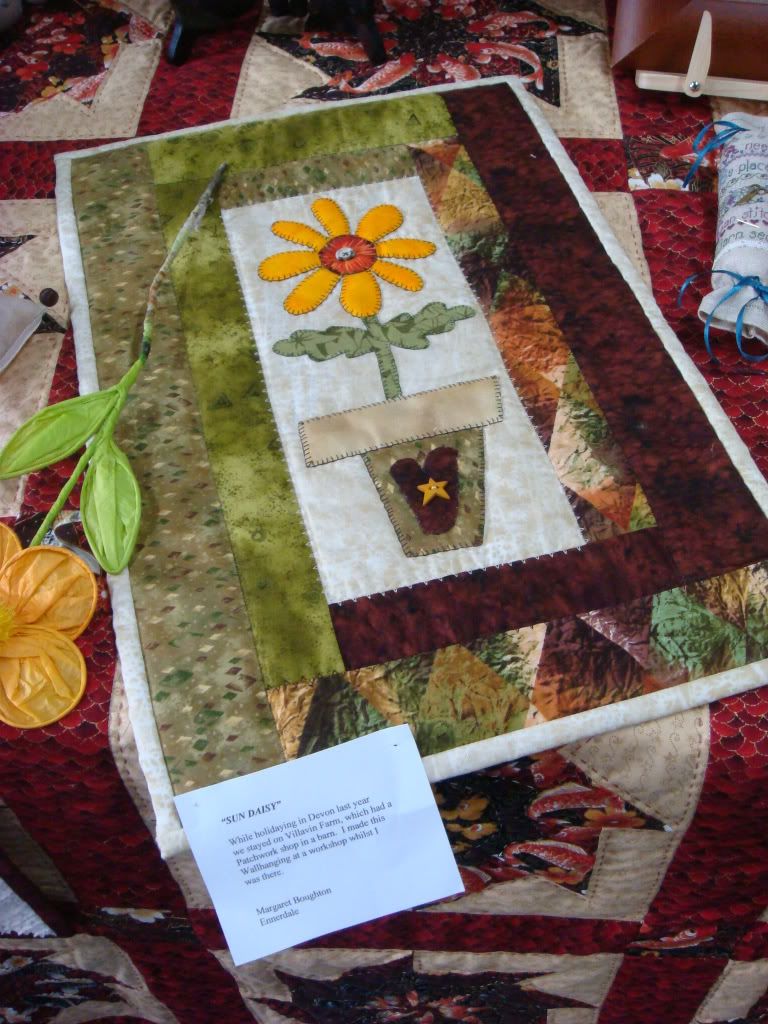 Quilted and applique work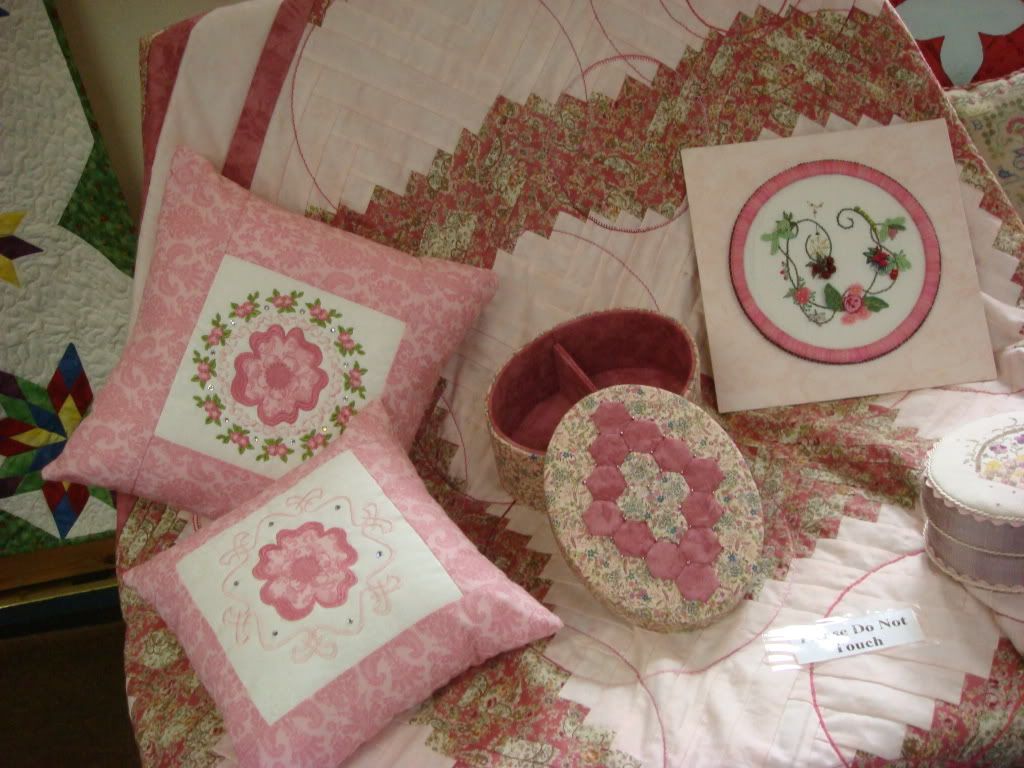 Quilt and stumpwork picture by Ann, padded oval box by Jen and a glimpse of my padded embroidered box.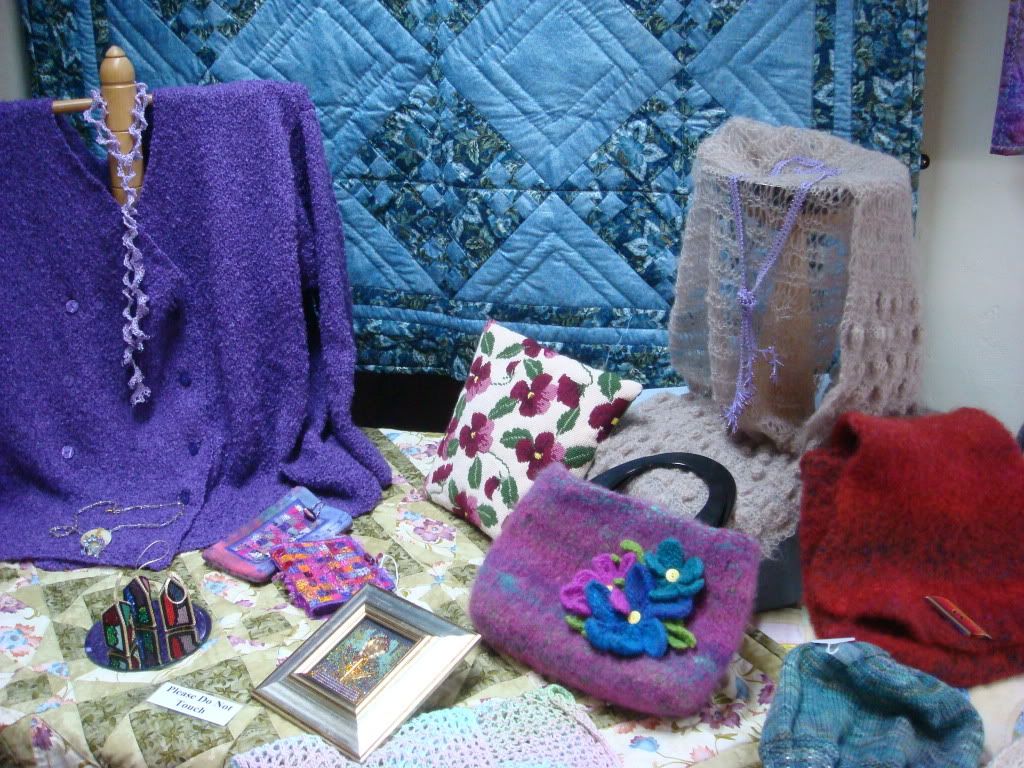 Various knitted projects, and jewellrey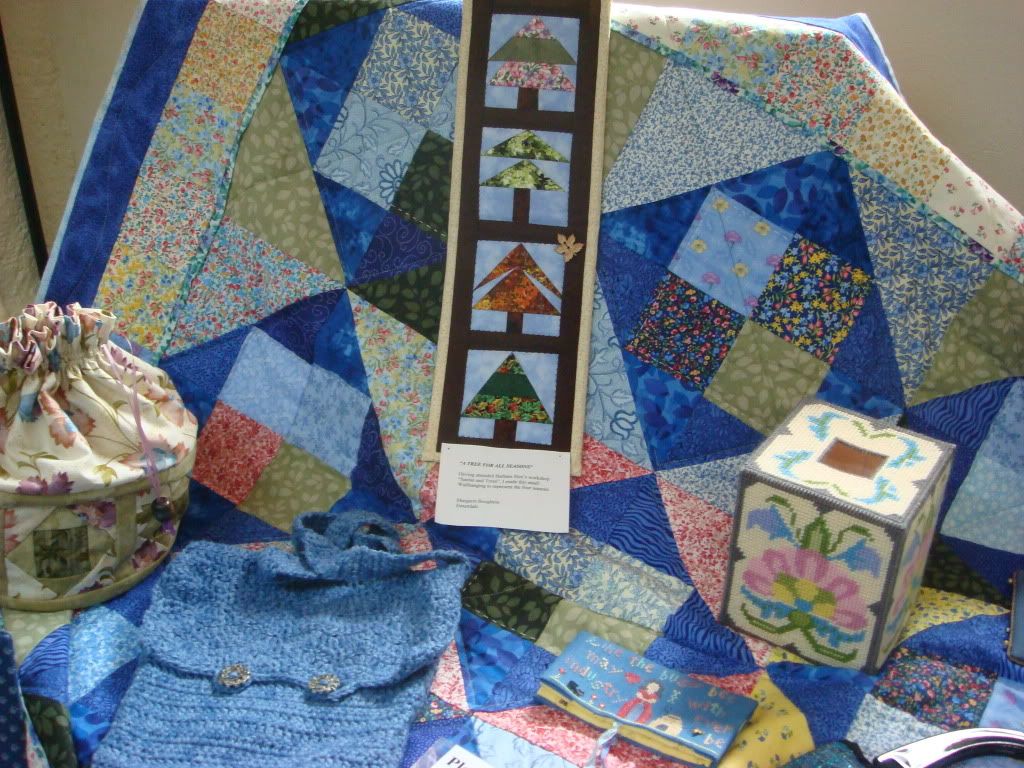 Quilting and stitched projects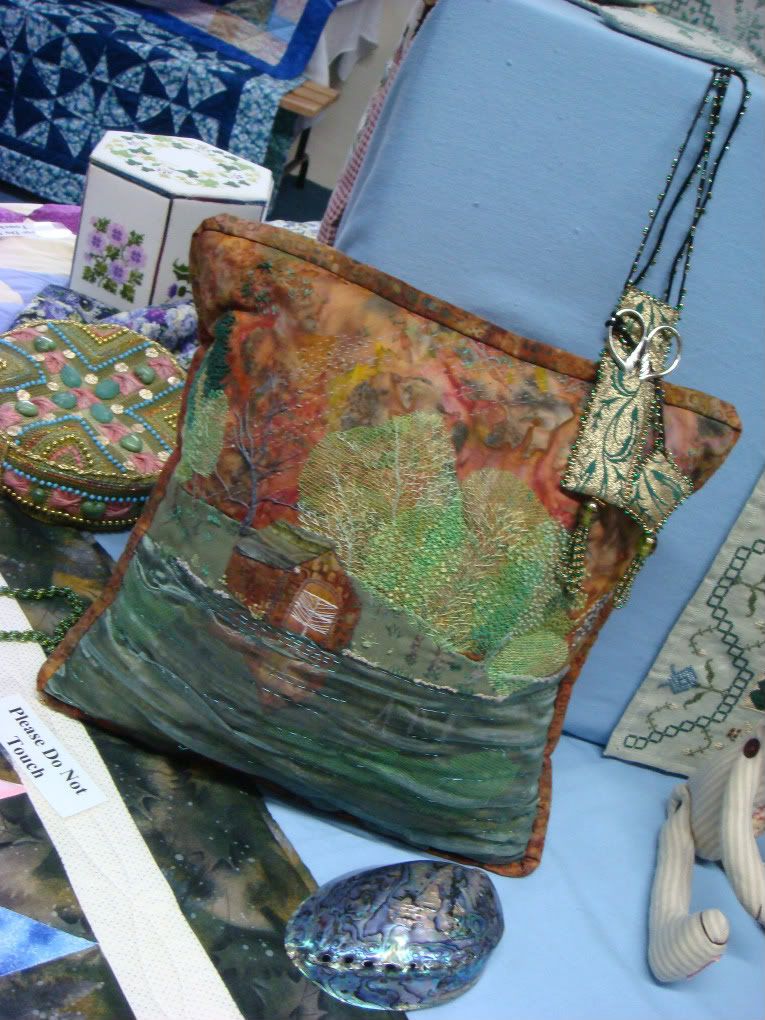 Beautiful cushion and various ribbon and stitched projects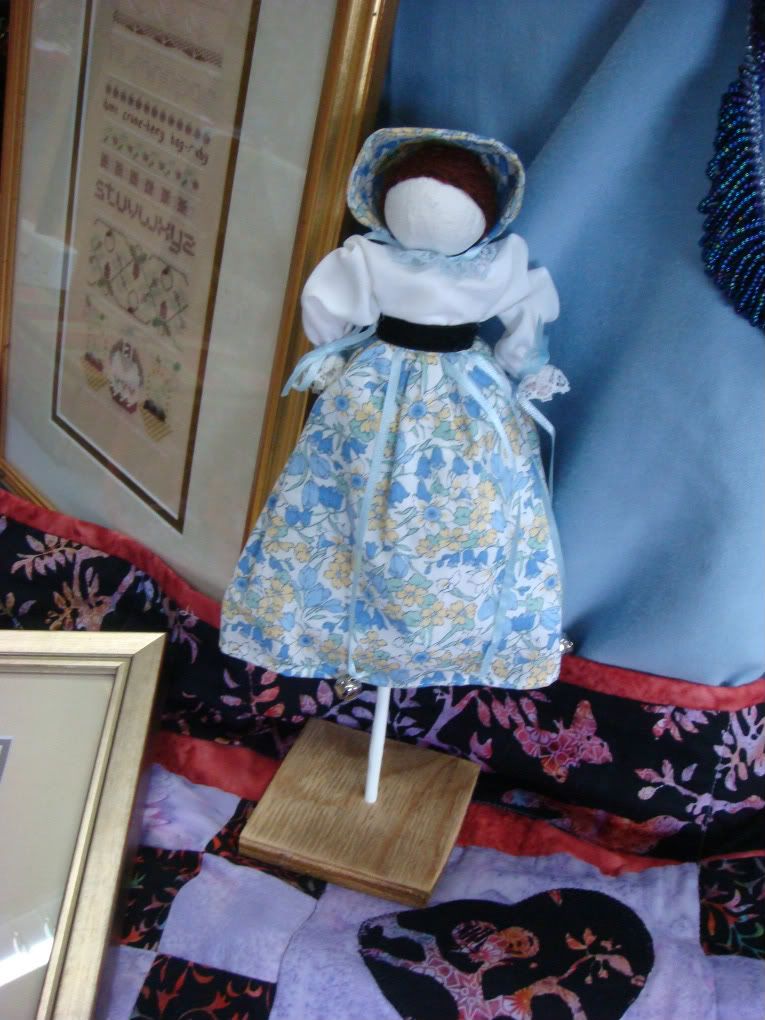 Prim dolly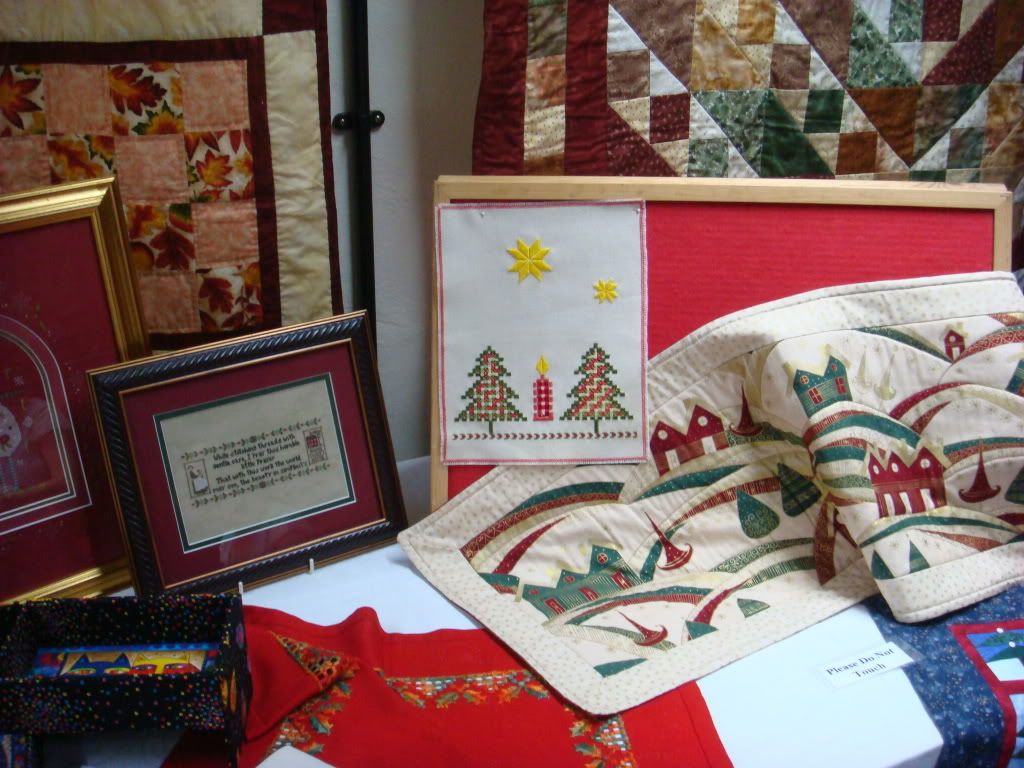 Various Hardanger, and stitched projects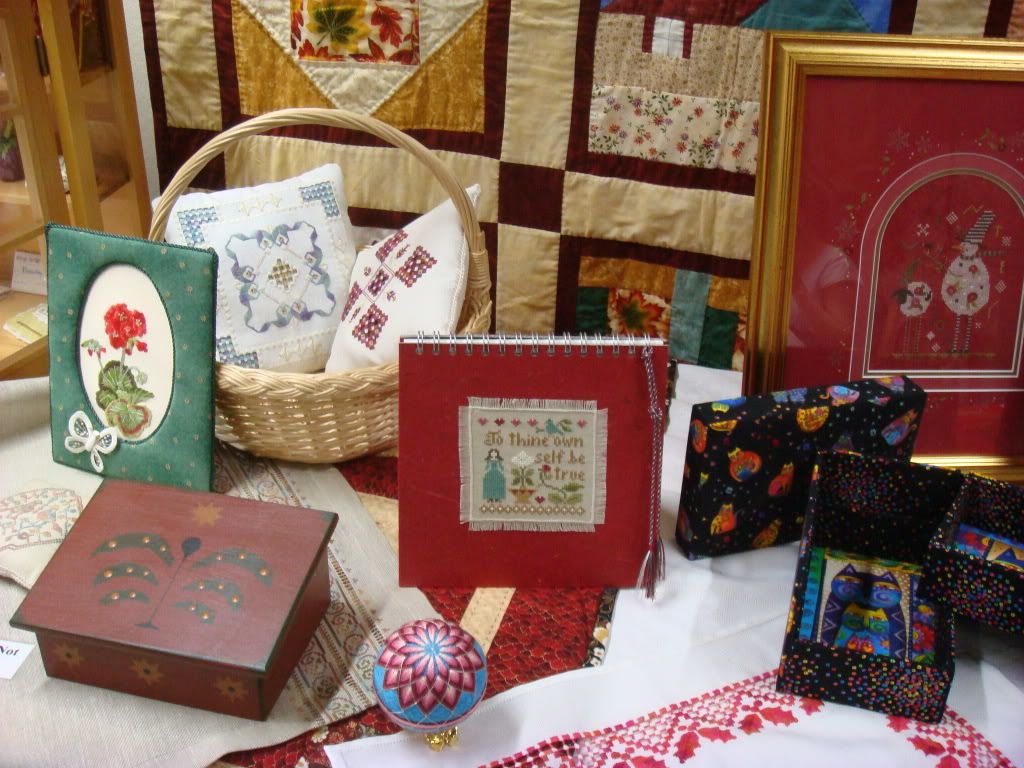 More stitched projects including a picture (though not the most brilliant due to reflections) of Jens Red Snowman by Shepherds Bush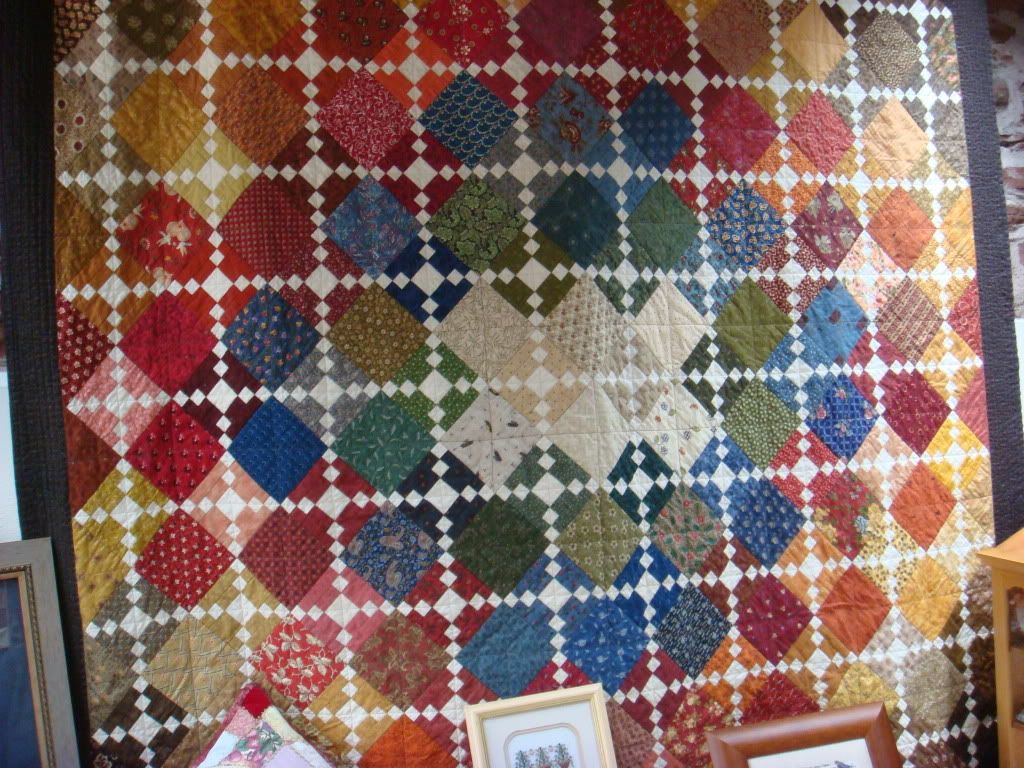 .... and this I have to admit was my very favourite quilt in the exhibition, which was made by Helen.
Hope that you enjoyed your quick visit, hopefully/maybe next year you might be able to attend in real life - We would love to see you there. Didn't the ladies make a wonderful job on setting it all up, it looked marvellous and the raising of funds (over £800 this year) for the Hospice at Home charity - which is what the exhibition was for.