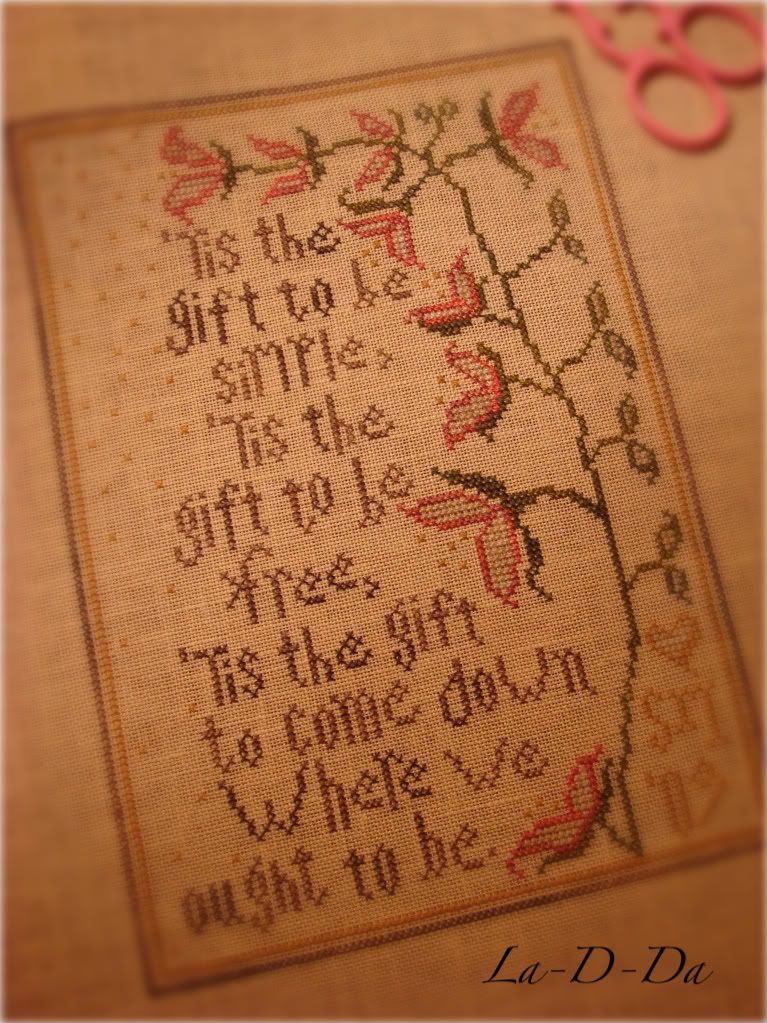 When my order arrived from
Thread Bear
the other week I just couldn't decide which of the La-De-Da charts I had ordered to start on first, but I decided I wanted to stitch 'Tis the Gift', I just loved the wee poem and the design as always from La-De-Da is both simple and elegant.
I've just finished it and so its hot off the ironing board after a quick press. I have stitched it on 32ct sand linen using GAST & WDW threads, mostly the design actuals, but I did change the pink outline of the flowers to a warmer richer colour than was suggested. This is another I think I will frame.
I hope that everyone has had a good weekend, we have!! It was my friend Gills birthday last Thursday and we all went out for a meal last night to a lovely little restaurant at Wasdale, here is a picture of us all after we had finished the meal.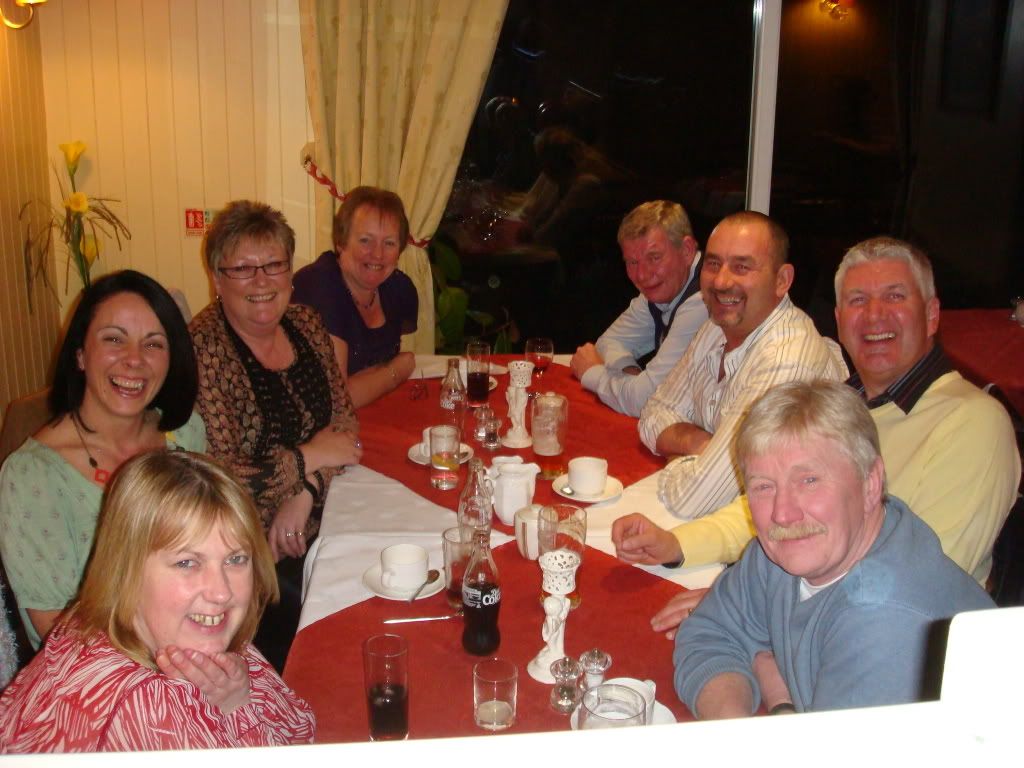 Whose who?? I hear you ask, well the birthday girl is sat behind me at the back and her partner JB is opposite her, then its me and opposite is my Mark.
In front of me is my SIL Dawn (Marks sister) and opposite her is her husband Jim, and in the front is my friend Helen, with her husband John.