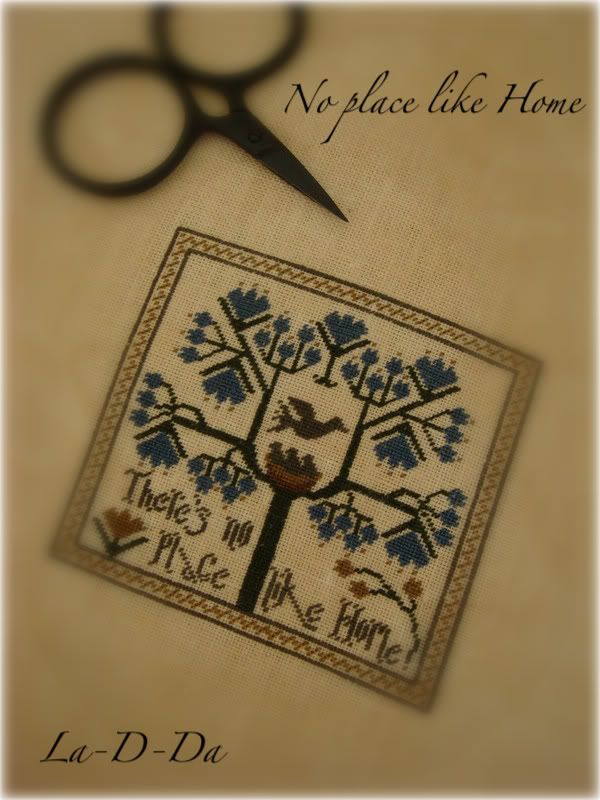 I finished this up on Thursday its taken me 3 evenings and 1 day to stitch this gorgeous design by La D Da, I have stitched it 1/1 on 40ct R&R linen (Creme Brulee) using the recommended NPS thread - which was a dream to use. Its not cross stitched I used petit point stitch for it - that was due to inspiration from dear
NatalieJo
who had stitched La D Da 'Big Flower' 1/1 on 40ct.
I did use my Mag eyes later in the evening and my little light as my eyes got tired, but I think its worth all the effort, now to find a suitable frame for it and decide where to hang it! I can't tell you how pleased I am with it.
Thankyou to everyone who passed on the Birthday Greetings to mum, it was appreciated.
Thankyou too for your lovely visits and comments ..... again its very much appreciated.
Its a Fobbles stitch-in day tomorrow so guess where I will be all day!! Its Sail away stitching time too so I will take it with me I think, instead of the latest one I have started this afternoon when I finished work, which is another La D da.
Have a GREAT Weekend everyone and keep warm!!