.... arrived through my letter box yesterday.
Carol
and I have been doing an exchange, here is what I received from Carol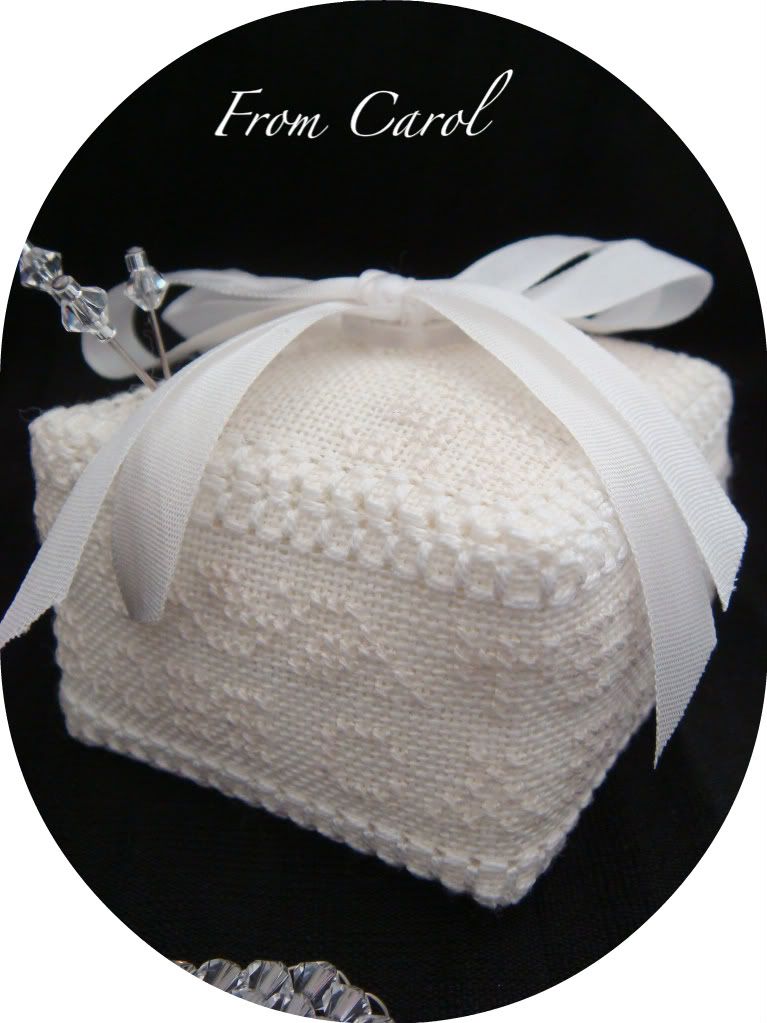 I could not believe my eyes when I saw my parcel, a while ago I had admired this finish on Carols blog, and she made one for me - yipppeee!! Its so beautifully stitched and finished, the white on white was difficult to capture on photo, but I have done my best but I just can't seem to do it justice.
All around the edges is our names and the year, the top is trimmed with a beautifully soft silk ribbon and a little button. Also included was some wonderful fabric, threads, marking pins, beaded fob and the nicest stitched button which I will show at a later date as I have plans for it already.
I hope Carol enjoys what I have stitched for her as much as I am enjoying hers. Thankyou again my friend and watch out for the postman tomorrow!
I'm having a real busy week this week, I've worked late a couple of evenings and I am working all of the weekend - phew, I will be shattered next week!! but will probably be working again the following weekend - thank heavens for my stitching it gives me my sanity when I get home and start on it LOL!!