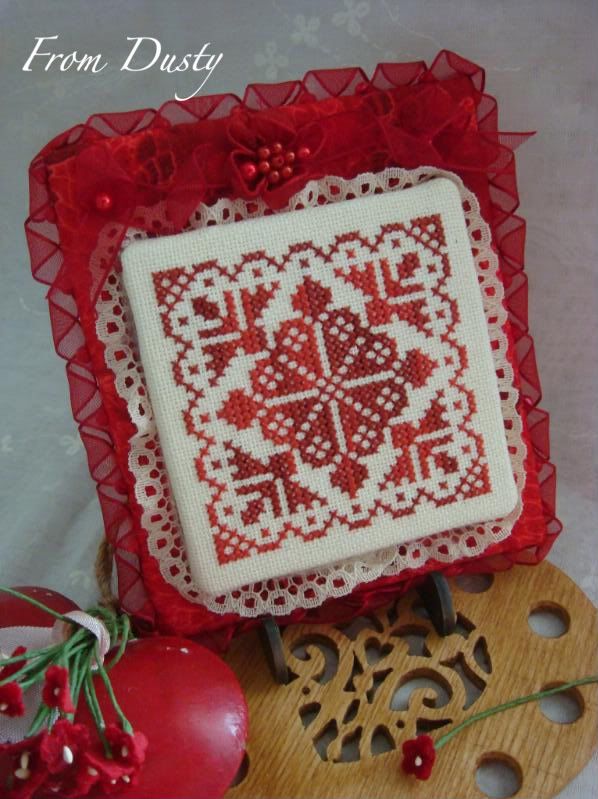 Yesterday was a good post day and the postman brought me a lovely present, Remember a few posts ago I showed you the pinkeep that I sent to Dusty, well this is the one I received back from her - isn't it lovely, Dusty told me that it was her first pinkeep that she had made and let me tell you that you wouldn't know, its so pretty and perfect. Thankyou again Dusty for this lovely exchange I really enjoyed doing it.
Thankyou too to everyone that has left me comments and visited me I really appreciate your visits and I passed on the comments about Mums Garden exchange to her and she says Thankyou too.
I received another wonderful wish today but you will have to wait til tomorrow to see that one. Also Daisy will be making an appearance over the weekend, I would have shown her tonight but I received the lovely exchange from Dusty so I couldn't wait to show you it, so Daisy is being very patient.