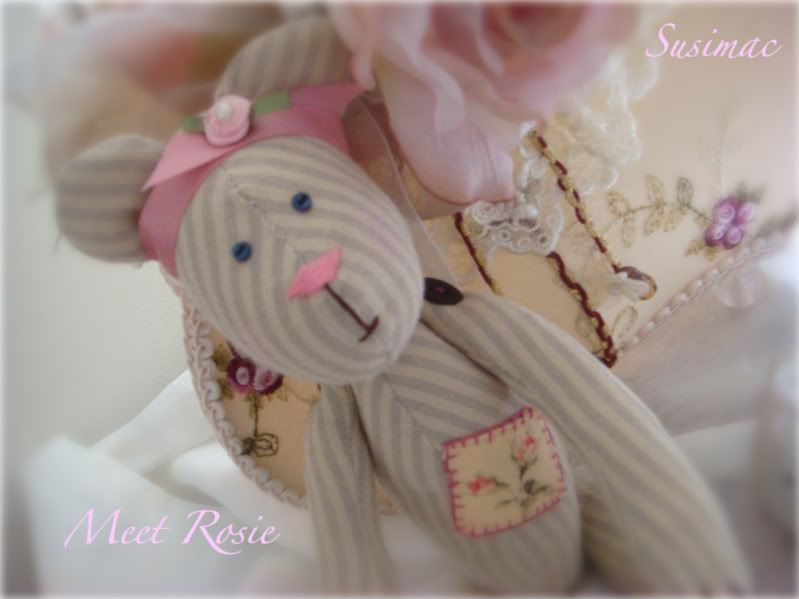 I've been meaning to introduce you to Rosie the other week, she is the new addition to our little family.
Rosie came into our world with lots of swearing and huffing and puffing (all mothers can relate to that I think) with this mother swearing and declaring "Never Again" (though Rosie has a sister Daisy now too which will be introduced at a later date as she is a birthday gift).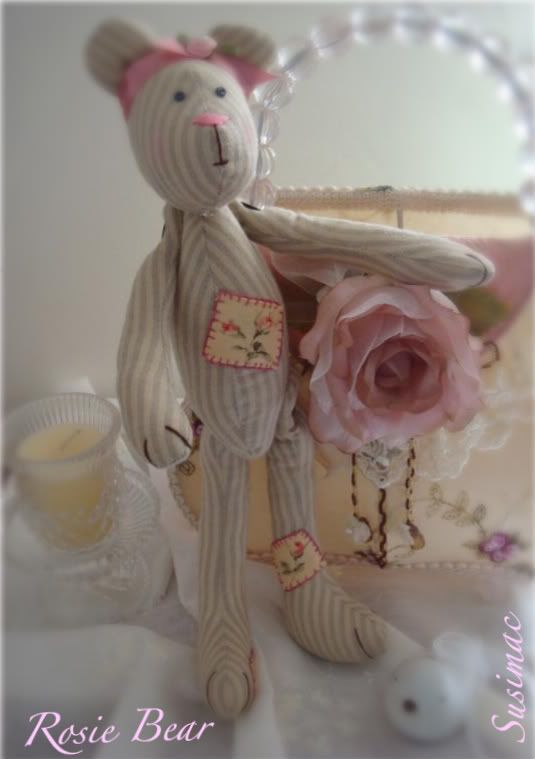 Rosie stands about 12" high from the top of her ears to the bottom of her feet.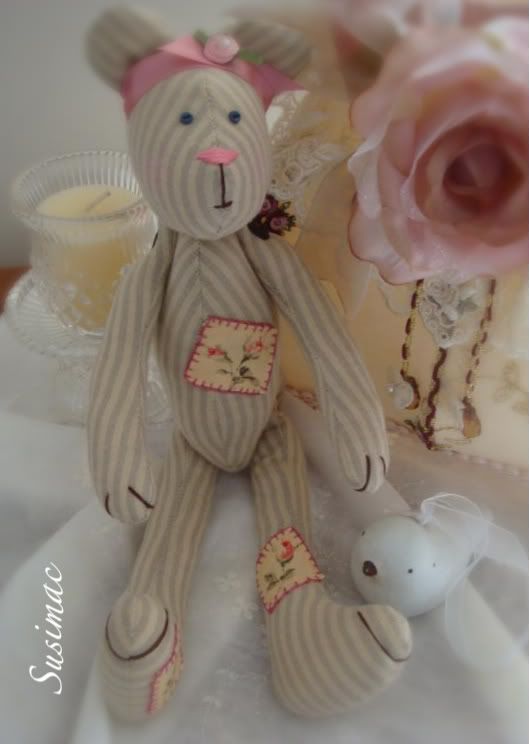 Yes she can sit down too as her legs and arms are moveable, I made her using the template from the Tilda book I bought at Fobbles the other month, of course she is personalised to my taste, the fabric I also bought at Fobbles too and to make her I used almost a fat quarter.I am really delighted with how she has turned out seeing she is the first bear I have created, I must admit she did give me a hard time but her sister Daisy was a much easier birth LOL!
Rosie smells beautiful as I used some rose scent in amongst her stuffing so she would give a gentle aroma of roses rather than bear LOL!!
MJ
and
Naomi
both nominated me for awards - Thankyou so much for them I am really touched by your thoughtfulness. I am going to default this time on nominating others myself as I think everyone deserves one so consider yourselves nominated.
I hope everyone has a good week, the weather here is wet and windyish but I'm not complaining as I feel so sad for the folks in New Orleans, I haven't seen the news yet tonight but they have been in my thoughts all day today and I hope that the hurricane doesn't cause too much damage in the end.
Mum and Dad returned home on Saturday - what a brilliant week we had I really enjoyed it, Mum and I got lots of stitching done - and nattering and laughing and teasing it was really good and I know Dad had a great time too, he went out with Mark a couple of times to the pub for 'man talk' LOL! - I think they went to rest their ears from all the 'women talk' that was going on ROFL!!