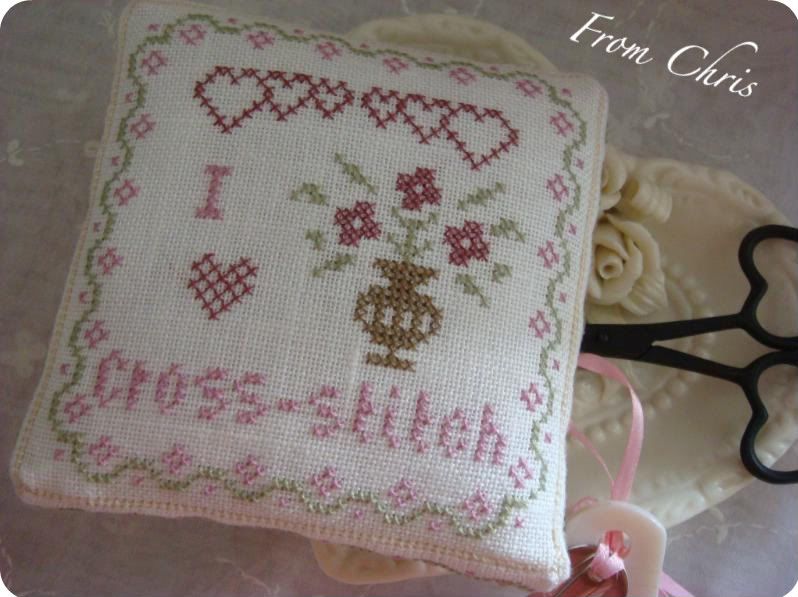 Pretty isn't it! I really think so, the colours are so very me not to pale but not to bright.
Chris
very kindly granted my wish on the GaW board the design she chose for me was from the Gift of Stitching magazine and this I can't believe - Chris said that this was her first time and doing this style of finish and if you could see it IRL you would know why I'm amazed - its really beautifully put together.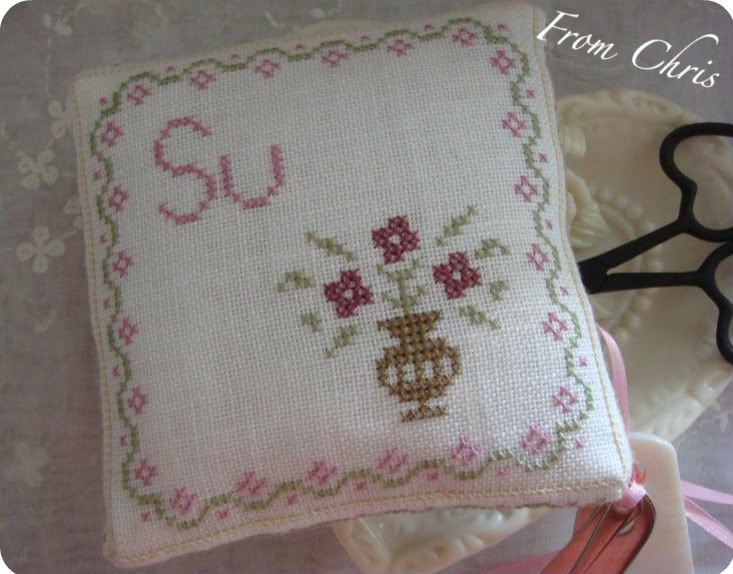 This is the other side of it, I can't decide which side is the nicest to display so I will change them round every week as both sides are equally pretty. Thankyou again Chris I really love it.
What else is new - well my niece Amy is coming to stay with us for the weekend she arrives tonight and I am so excited about it, I love having her over to stay, its her birthday next week so we always try for the weekend before her birthday, I have some ideas planned in my head for things to do - the weather is supposed to be awful too this weekend, so I don't think we will go far.
Ummm I've a confession too, I really tried and tried to resist and I did hold out until last night but I just had to do it in the end, I've joined the Me, Myself, I neighbourhood SAL along with mum, The 'designers' were out today (instead of drawing flow charts and correcting documents, the 'designer' was drawing layouts for Neighbourhoods, and thinking of house styles LOL!! At least its not to start stitching until New Years Eve. though I won't be starting then, my builders are proper contractors and won't start work until the 2nd or 3rd Jan, so they told me, they will be too busy partying to get a start and I would much rather the contractor didn't have a fuzzy head and blurry vision when the build starts!!
Heve a great weekend everyone, I will be back tomorrow as Daisy is now got a sulk on as she says she's posed for pictures, and she wants her 15 minutes of fame like Rosie did, though I do believe that Rosie managed to get in the photos somewhere too - sisters you got to love 'em LOL!!