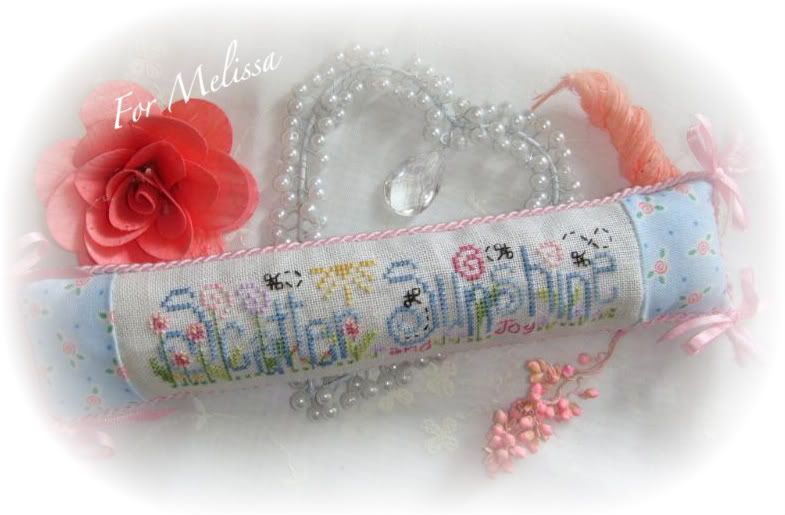 Melissa
was the name I had for the SBEBB Specific Designer exchange this time the designer was Shepherds Bush. I wanted to stitch something soft and small and nicely scented, so I decided to stitch the freebie Scatter Sunshine 1/1 on 32ct linen and make a small pin cushion/pillow, its filled with lavender from our garden so that it smells nice. I enjoyed stitching this very much and I am glad that Melissa likes it.
Thankyou all for your wonderful comments and visits and emails I truely appreciate them if I
ever
decide to make more bears to sell You will all be the first to know.
I was asked about how I take pics for my blog, and could I share some tips, all I look for is a brighter day so that the light is good, I get quite frustrated with the UK weather as sometimes thats very difficult. LOL! Hope you all have a great week!