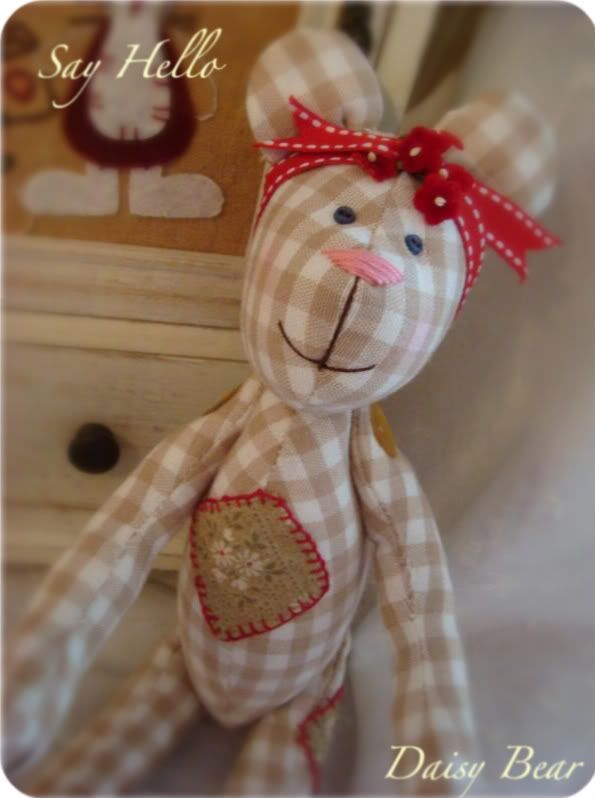 Daisy was given last night as part of a birthday gift to Amy and she said that she liked her. The colours I was informed were just right for her new style bedroom, so I was happy and so was Daisy.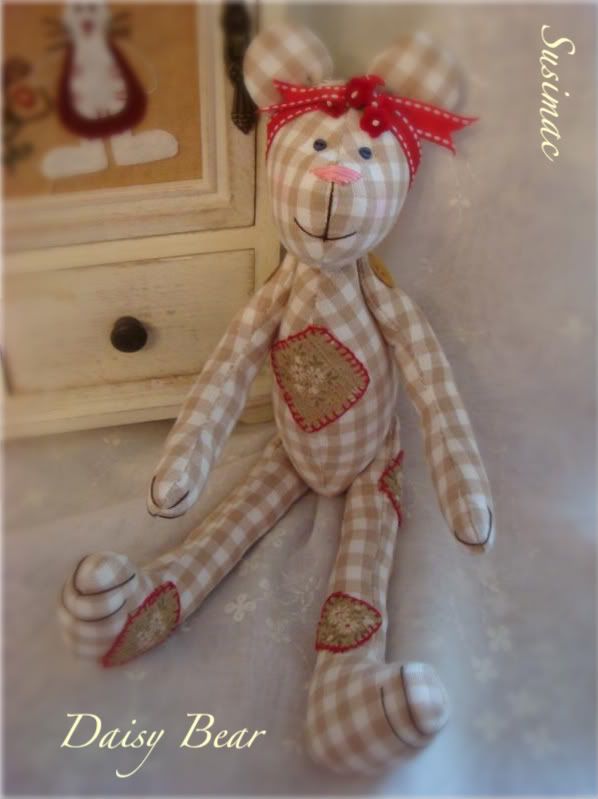 This time I used a checked fabric and used a pretty daisy print fabric I had in my stash. I blanket stitched the patches in a prim way with red DMC as a contrast. She has a ribbon on her head trimmed with some of the pretty flowers I received from Nancy.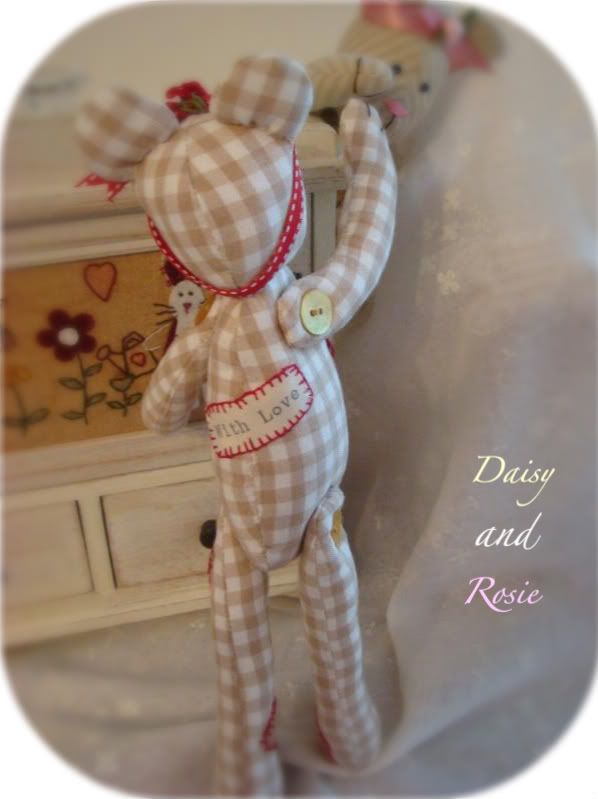 See I told you that Rosie would have to get in on the act she is peeping up in the corner saying bye bye to Daisy. On Daisys' back I added a little tag again blanket stitched on. Her buttons on her legs and arms are shell buttons in a soft yellow.
I'm glad Daisy is going to a good home and will be loved she was worth all the effort. I took Rosie to work to show my colleagues (All male) and a couple have asked if I would maybe make a couple more for their daughters/girlfriends I haven't said I would yet as I have lots of stitching commitmments, but watch this space as I just might and a few others may appear.
Well I am off to make pumpkins with Amy as the weather is awful - not at all good for going outside in, Mark is golfing but has said he will be back early and maybe he will drive us somewhere.
Nancy
got in touch this morning to say that she received my little gift I made for her birthday, I'll post pics after the weekend, Daisy wants her 15mins of fame LOL!
Have a good weekend everyone.