When I got home from work this afternoon, the postman had been and it was such a good post day because I found a package waiting for me from
Susan
as she has granted my wish on the make a wish board. I was very good and didn't rip it open straight away, I made my coffee and looked at it, then I sat down and then I ripped it open, inside was this lovely pinkeep all wrapped up in pink tissue paper.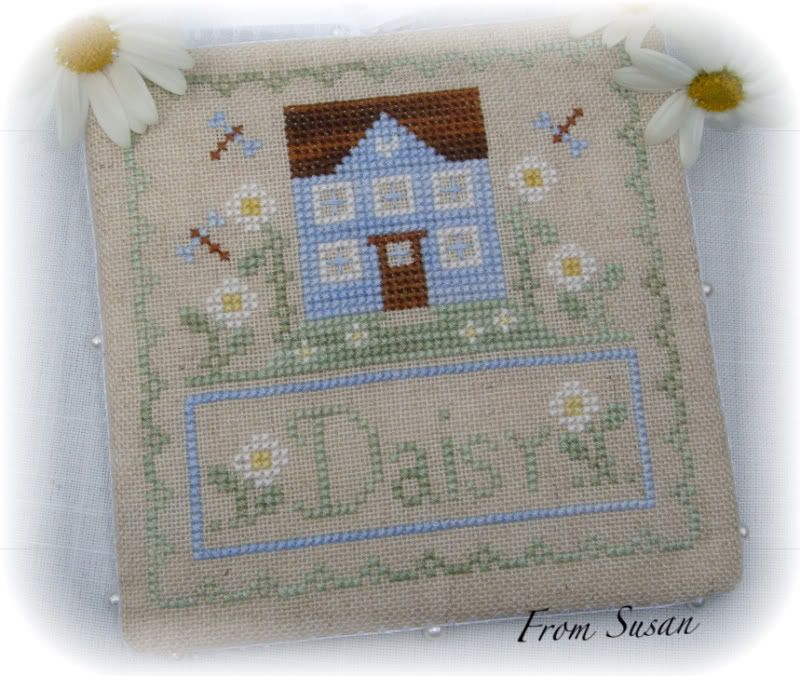 I wished for a pinkeep and this one is really lovely, its stitched on 28ct linen and around the edges is a pretty white ribbon and the top is tied with a bow and the pretty glass white pins really finish it. The fabric on the back is a lovely soft check, its perfectly stitched and perfectly finished. Thankyou so much Susan for granting my wish.
What else on the stitchy front? well I have been working on Barbaras Autumn exchange piece, making a birthday gift for Vonna and still stitching on my LHN Garden pleasures (do you know I have been put off working on this cos I had to frog it twice - it really puts me off sometimes - does anyone else get like that with a piece?)Never mind hopefully it'll be finished soon LOL!