Here is the 2nd part of my
Fobbles
visit and the wonderful eye candy that was on display and this posting is very picture heavy, but I have just got to show you some of the beautiful things that have been done.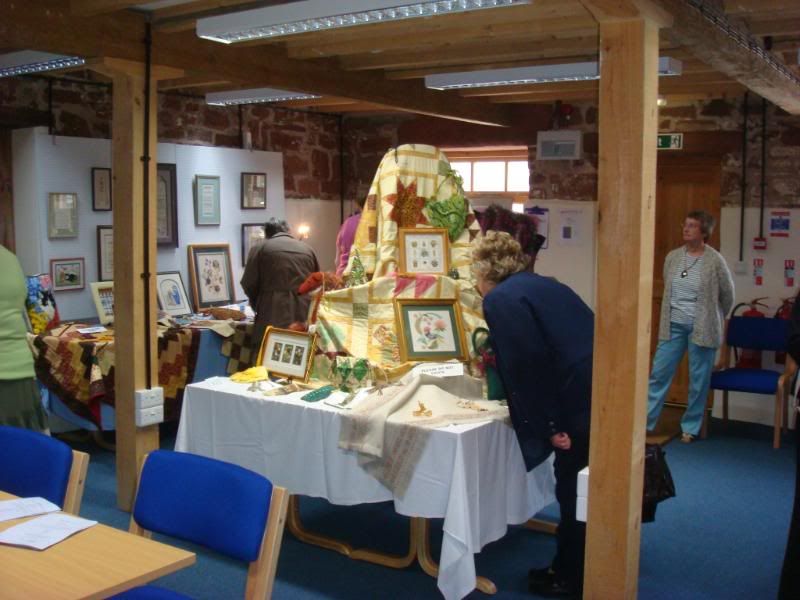 I started taking pics before it got too crowded, which it did later and that was wonderful to see, I heard lots of comments from viewers whilst I was there that people were inspired and they wished they had the time, patience, ideas etc to do these things, and I must say I was very inspired by what I had seen.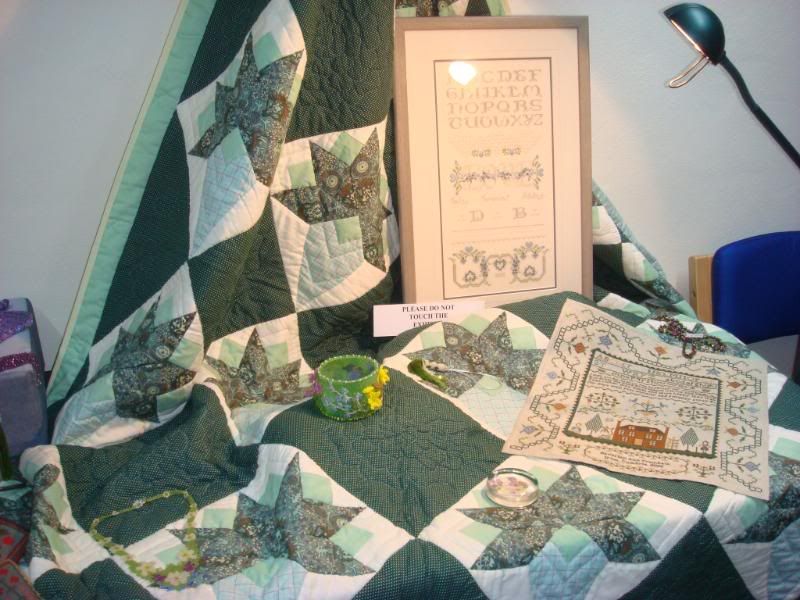 This was where I started my walkround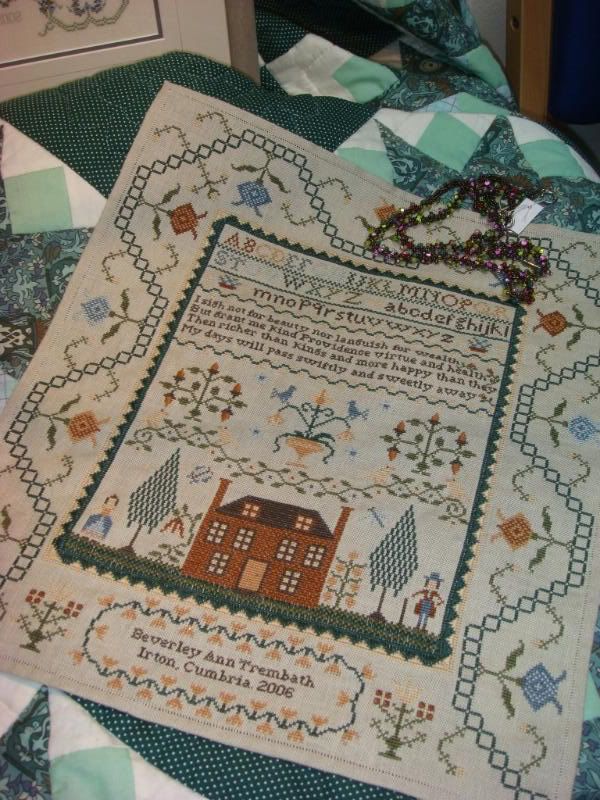 A closer view of this lovely sampler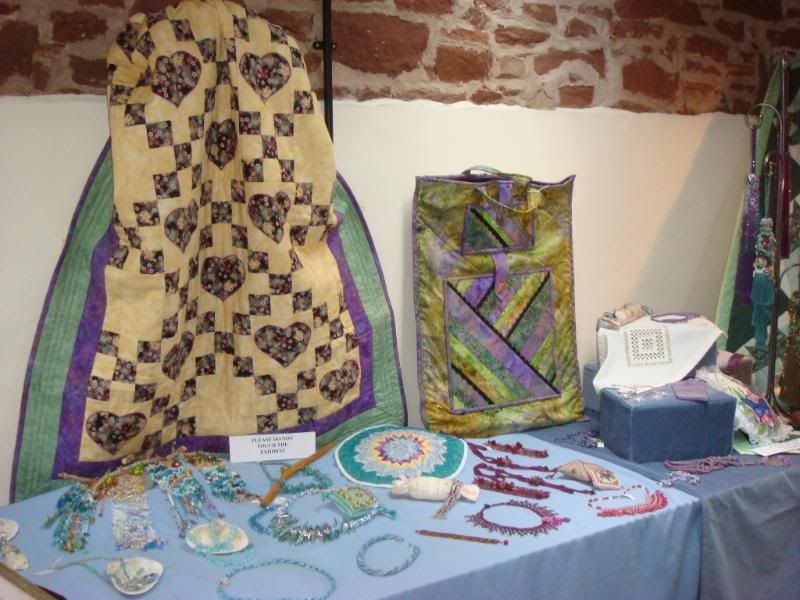 As you can start to see there were some lovely quilts and beadwork being shown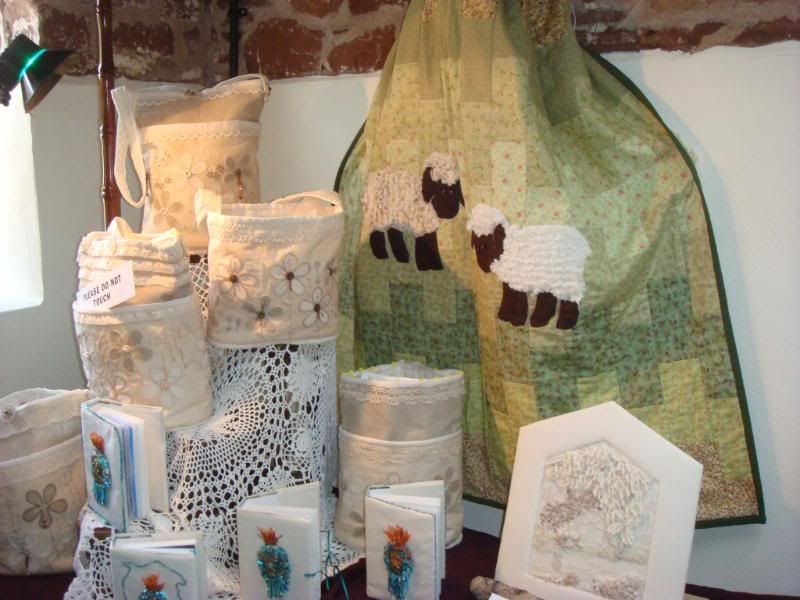 Some more quilts and stitching

I thought that these 3 were beautiful.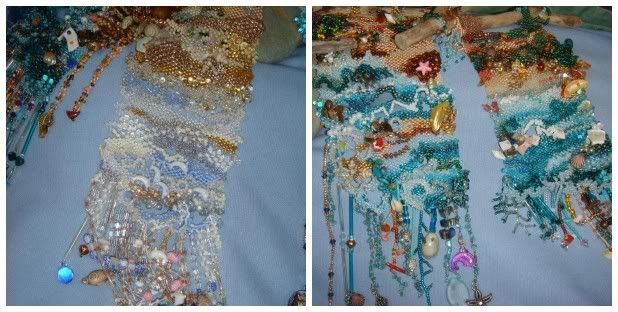 I was so intrigued by the beadwork - look and you can see the sea, this were really stunning in real life, my pics do not do them justice.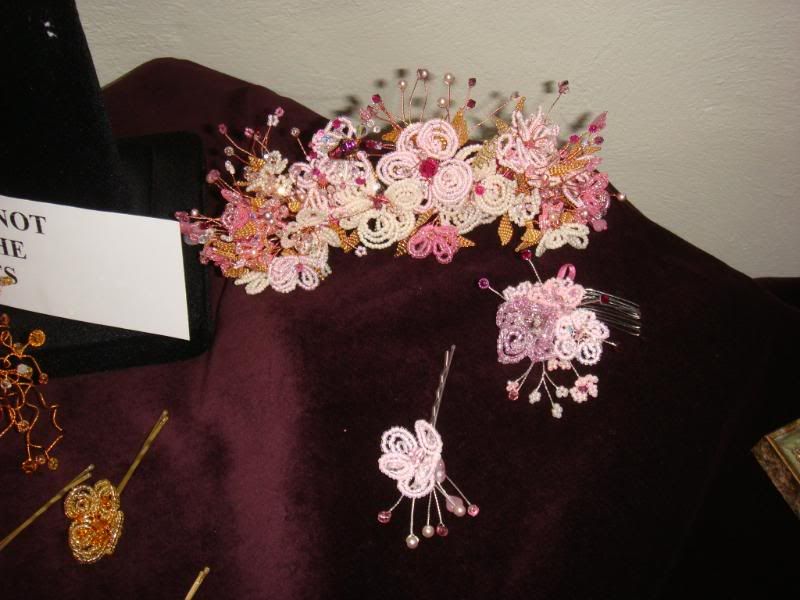 This I believe was made for a bride - awesome!

I was so enamoured by these little pretties...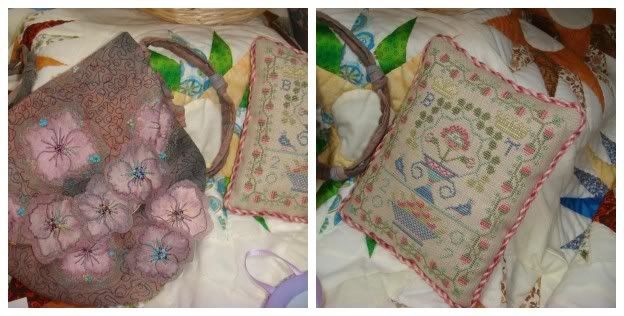 I did love this bag and the cushion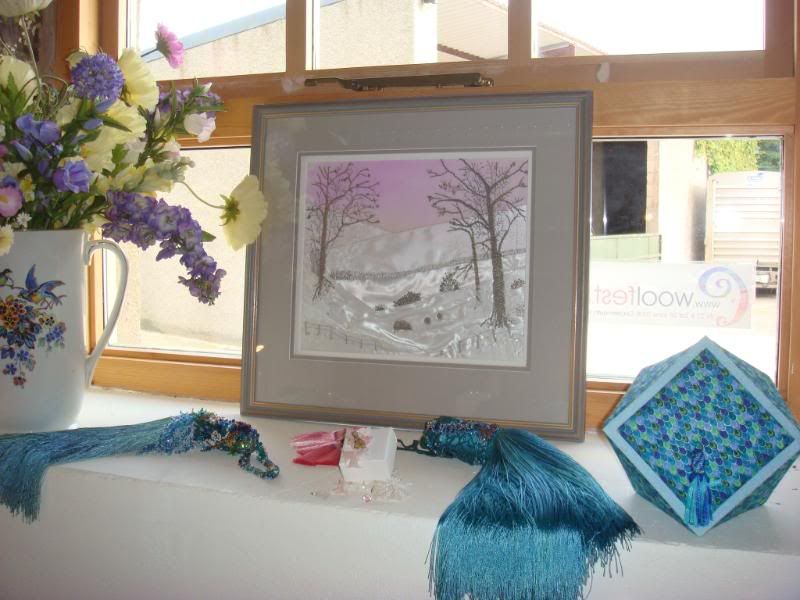 This beautiful appliqued/quilted picture the colours close up were lovely and I couldn't get a good picture because of reflection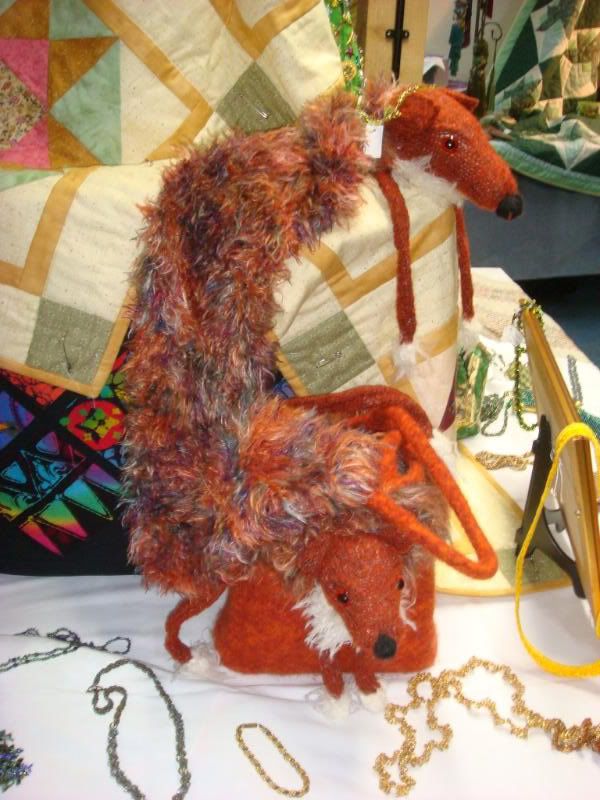 Just tooooooo cute!!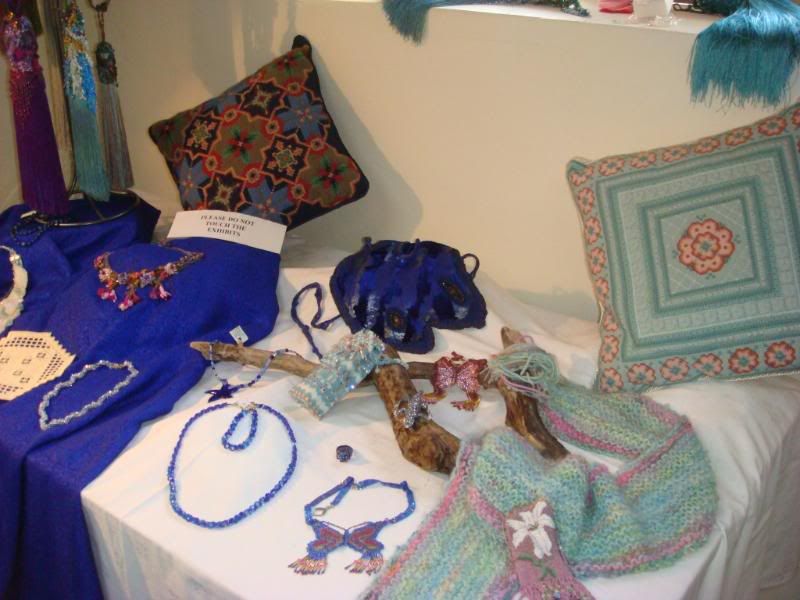 As you can see here there was some light as a feather knitting, tassels and jewellry
Some cross stitch pictures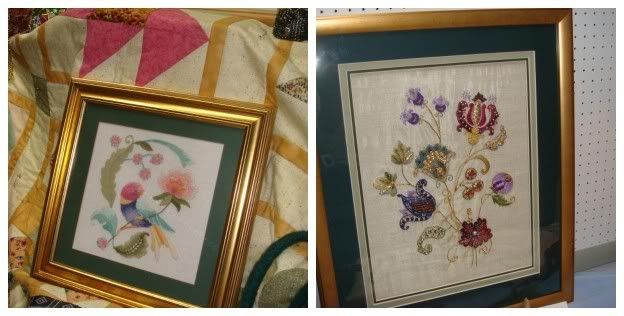 Pictures of a different stitching medium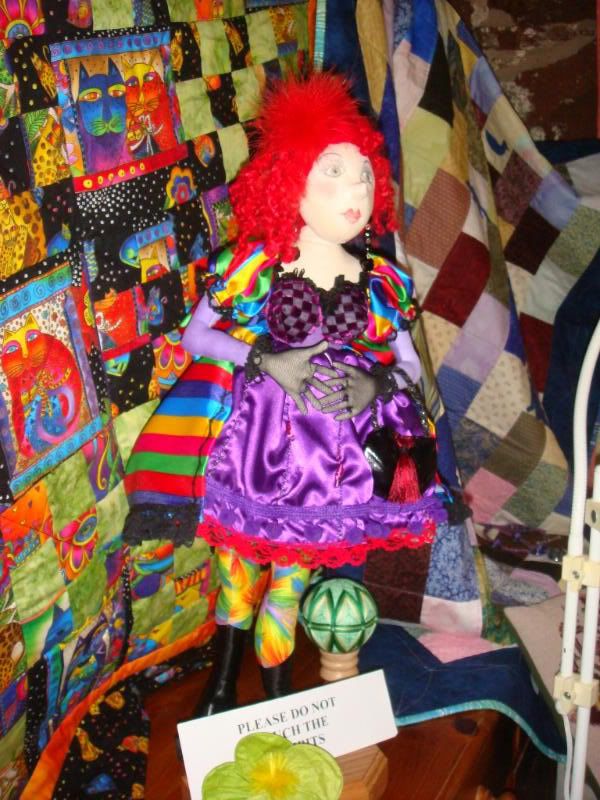 Isn't she just adorable
Well I hope that you have enjoyed a few of the pictures that I took of my evening, I could go on and on with them, but I think I have shown you the variety that I saw there, so I am glad that you came around with me looking at this wonderful exhibition and thanks to Bev and Edna for making it all possible.