Thats the only word I can use to describe my evening last night.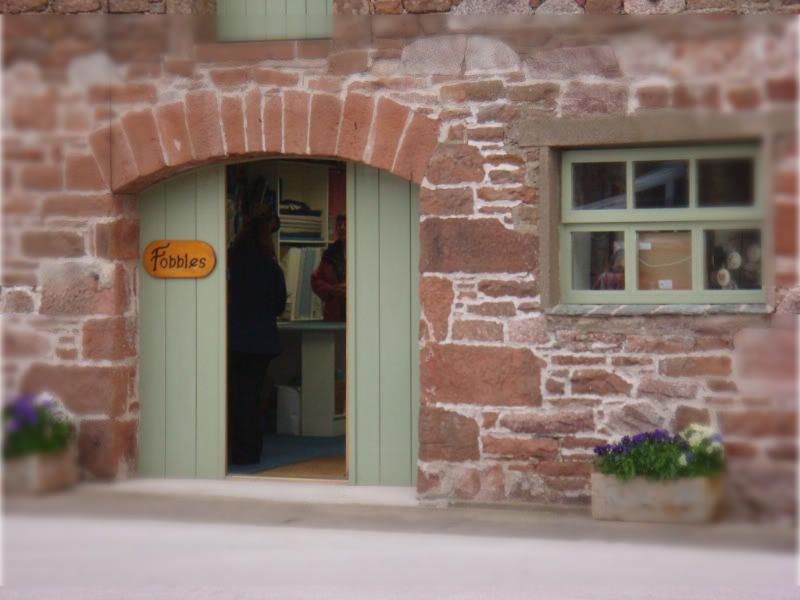 Last night I finally visited
Fobbles
, it was part of a fundraiser for Irton church funds and Fobbles was hosting a wonderful exhibition of work for a £1.00 entry. Fobbles is situated a couple of miles from where I live and you can find it at Gubbergill Farm, Irton, West Cumbria.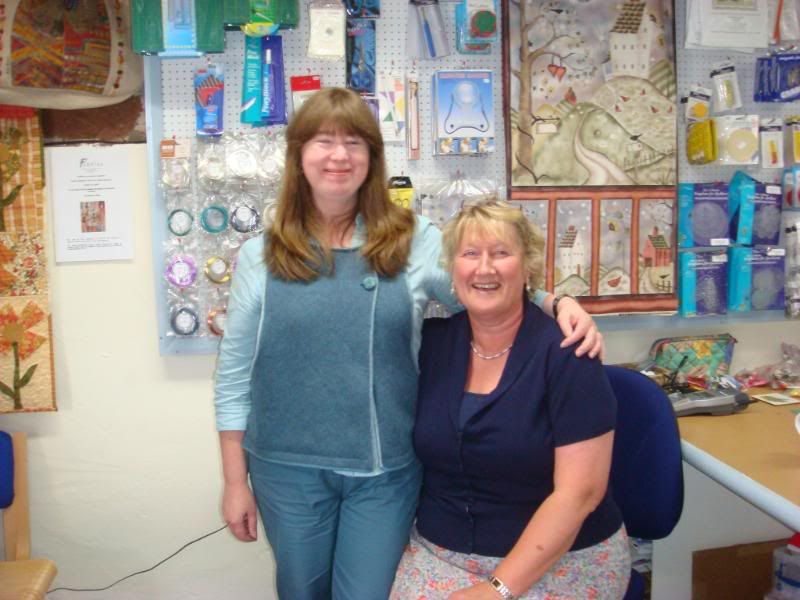 When you step inside the doors, you are guarenteed a very warm welcome I found from both Bev and Edna, who the co-owners of this wonderful little piece of paradise.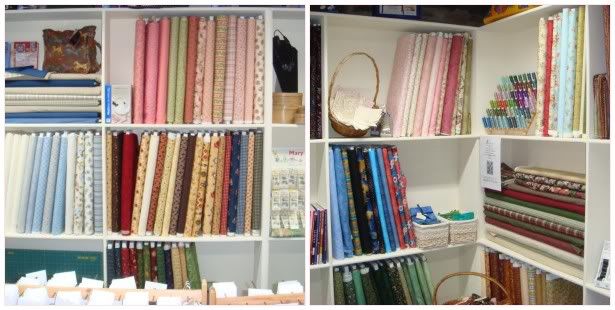 I was like a kiddie in a sweetie shop when I saw everything that they stocked, there are beautiful fabrics...................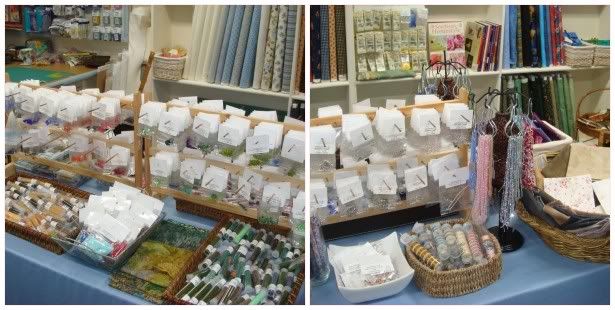 ........beads to die for..................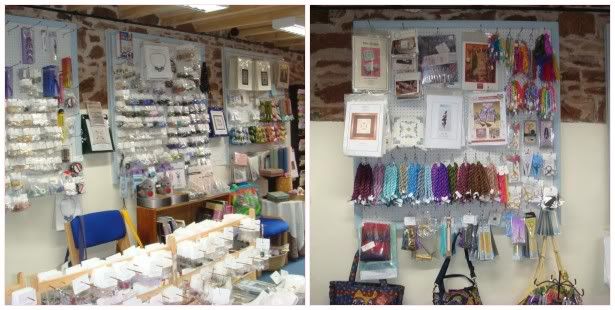 .............scissors and sundries, including the lovely Kelmscott designs mother of pearl pretties and needleminders. In fact there are all sorts of wonderful tools and equipment for patchwork, beading, applique and stitching (not just x-stitch), PLUS of course charts by Shepherds Bush, Brenda Keyes, Twisted Oaks to namebut a few. There are also books and leaflets enticing you over to peruse.
I managed of course to but myself a few bits and bobs - I did manage to restrain myself a little LOL!
I bought 2 Tilda books, 1 chart - Brenda Keyes 'Kind Fond Love' which I want to do as my winter project after seeing both Vero M's and NatalieJo's beautiful finishes. I also treated myself to Shepherds Bush 'Family Sampler' which has been on my wish list since it was released last year - this is a MUST be done ASAP and has leaped up my 'to do' plie since I have managed to get my hands on it. I also picked up some 36ct linen and just a few (lol!) fat quarters of pretty fabric.
Both Bev and Edna are really helpful and look after not only locals but National and International ladies too. Bev and I had a wonderful (there's that word again - lol) chat about stitching and patchwork and Bev told me that they are soon to be stocking those fantastic Sajou scissors (Oh dear, do you think I can get a 2nd mortgage for scissors?)
Over the weekend I will be doing Part 2 of this posting as I want to show you the exhibition of work pictures - Eye Candy to say the least and I was really glad that the ladies kindly gave me permission to take some photo's of the shop and exhibition to put on my blog.
Thankyou everyone for your lovely comments about the 'Make a Wish' finishes that I have done, they are truely appreciated.
I hope that everyone has a woderful weekend and a HAPPPY 4TH July to all my American readers.