She made it in double time and arrived at
Carolyns
door today, Boy that was fast.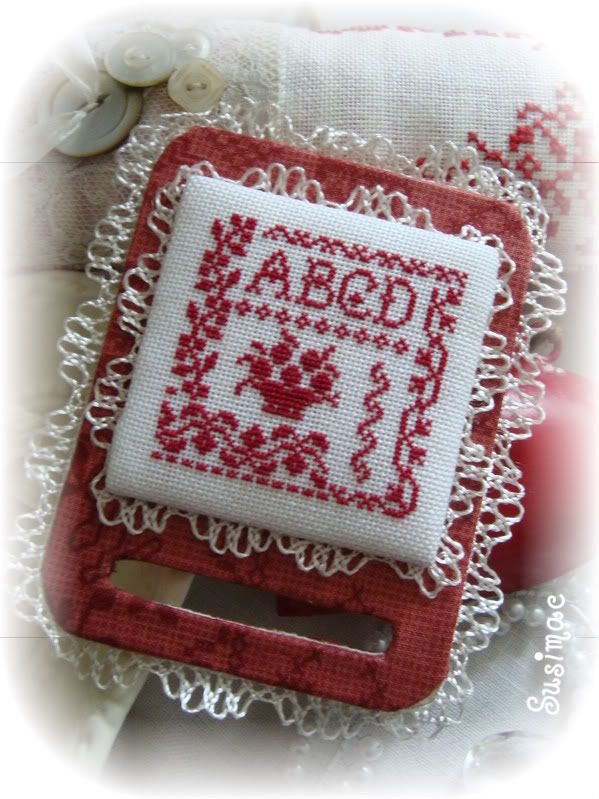 Carolyn had made a wish for something done in red so I took the wish for her and made her a floss holder, the design is a favourite of mine and is one of the Miniature d'alphabets, I stitched it in DMC and used some of nana's lace to trim it all, I was so happy to know that she liked it very much. Now I'm waiting to hear that the wish fairy has arrived in Germany.
I also received a wonderful gift today from Nicki who I had been sending to for the last Seasonal exchange it was something from my wishlist with the threads that are recommended -I won't say more as I will show you it finished when I have stitched it, after I have finished Garden Pleasures, Following that I hope to stitch another gift that was sent to me from Vonna, its a WMN design and again I'm not telling which until its finished.
Hope your week is going well