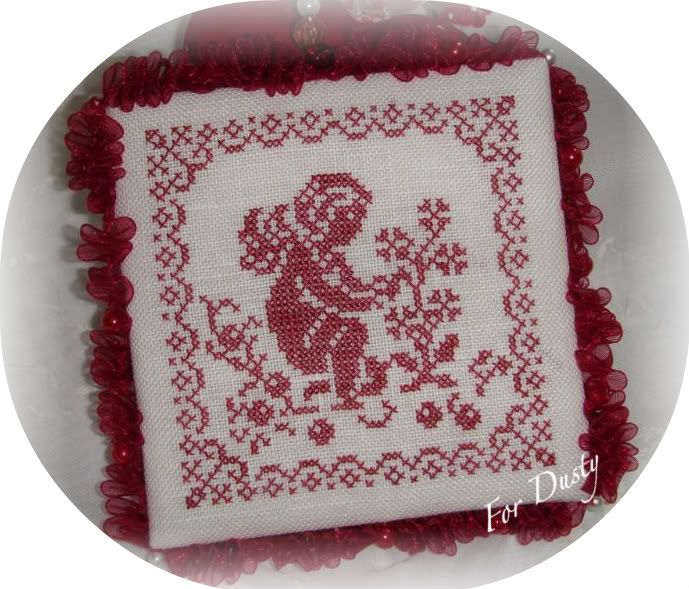 I stitched this for Dusty, we did a private exchange as there was a little mix up when she tried to join the Redwork/Mono exchange on JABB as I never received her email,and I felt so bad about it, so I asked her if she would like for us to do one together. I think I'm quite safe posting this up now as I don't think she reads my blog, and I think she should have received it by now anyway - Dusty isn't a regular on her pc.
Its a design by Savoir Faire Vailly from the leaflet Series 1 'Le Long Fils Tranquille'. I stitched it using VC silk.
Its trimmed using red ruched ribbon and glass headed pins.
Hope your weather is much better than ours is - its diabolical all this rain, this Wednesday is our village show day I hope it doesn't get cancelled cos of the weather, I'm not showing anything this year I was going too, but airhead me, thought the closing date was 2 days after the proper closing date so hence my application didn't arrive on time - Never mind there is always next year!