Mum and I agreed earlier this year that we would do a Garden exchange for each other. When mum arrived this week it was about the first thing we did and swap parcels with each other. Mum has made me a wonderful stitchers pocket or necessaire, its soooo lovely and really pretty.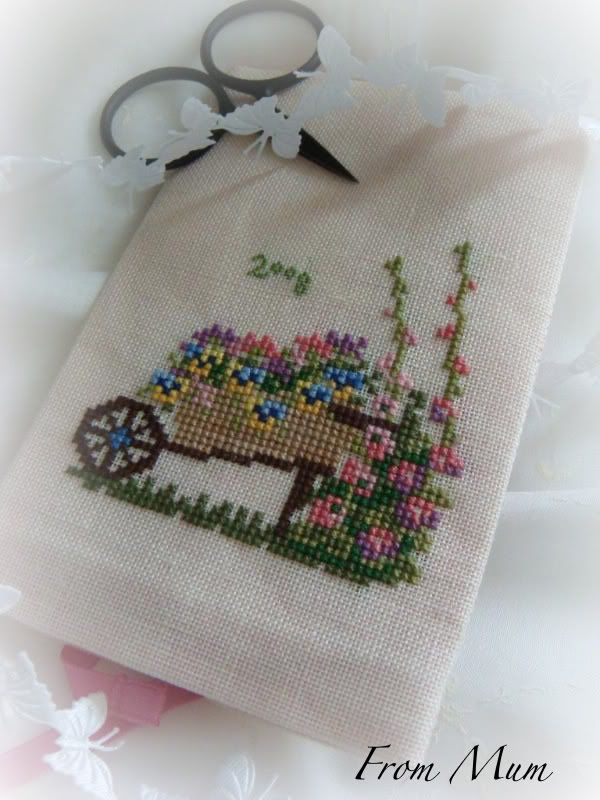 Mum knows I love pansies and violas and she stitched me this lovely wheelbarrow full of them - This is the back of the necessaire.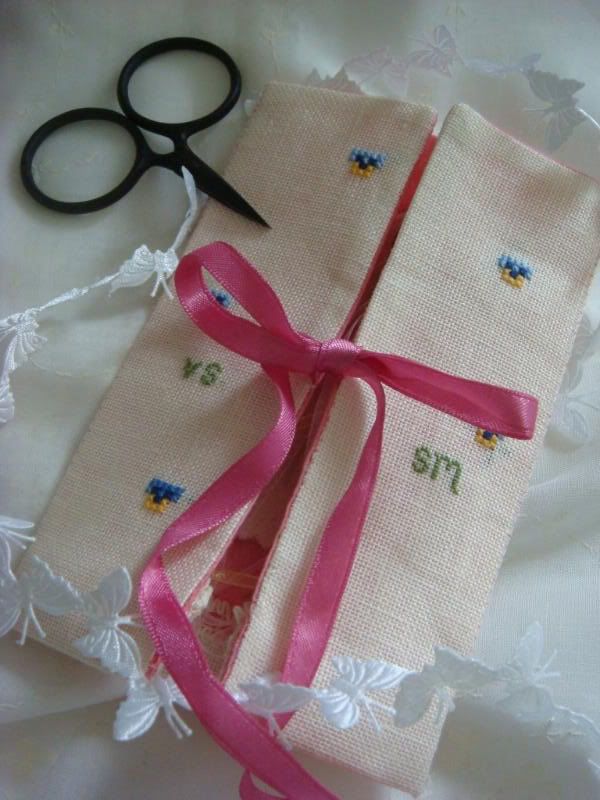 On the front are some more little violas and our initials and its fastened with soft satin ribbon.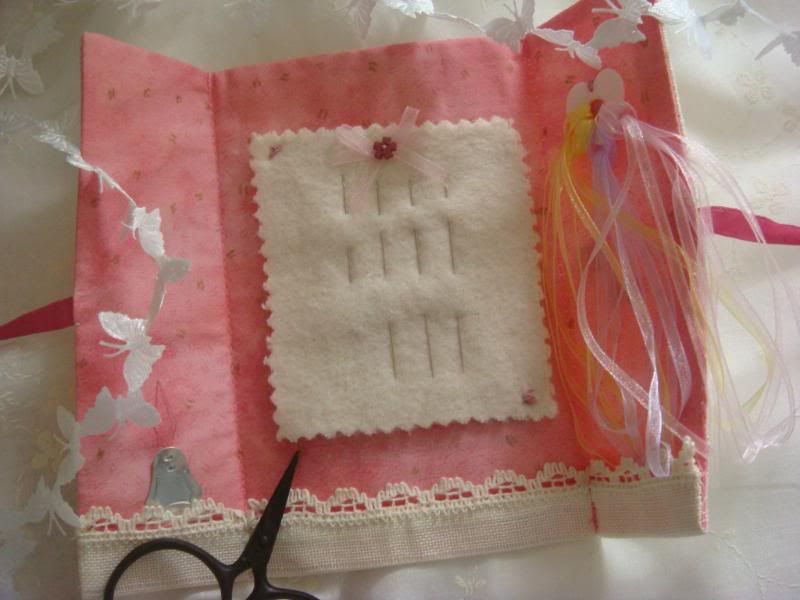 Inside Mum has lined it with a really pretty fabric which my pics don't show very clearly, running along the bottom is a pocket for keeping necessary stitchers tools, and the centre is a place for my needles, and then there is a place on the right with a MoP heart ring for storing ribbon or thread, Mum added lots of girly frothy voile narrow ribbon which are great and I will use them. I really think that my mum is so talented with her ideas and finishes and I feel so fortunate to receive one of her lovely finishes.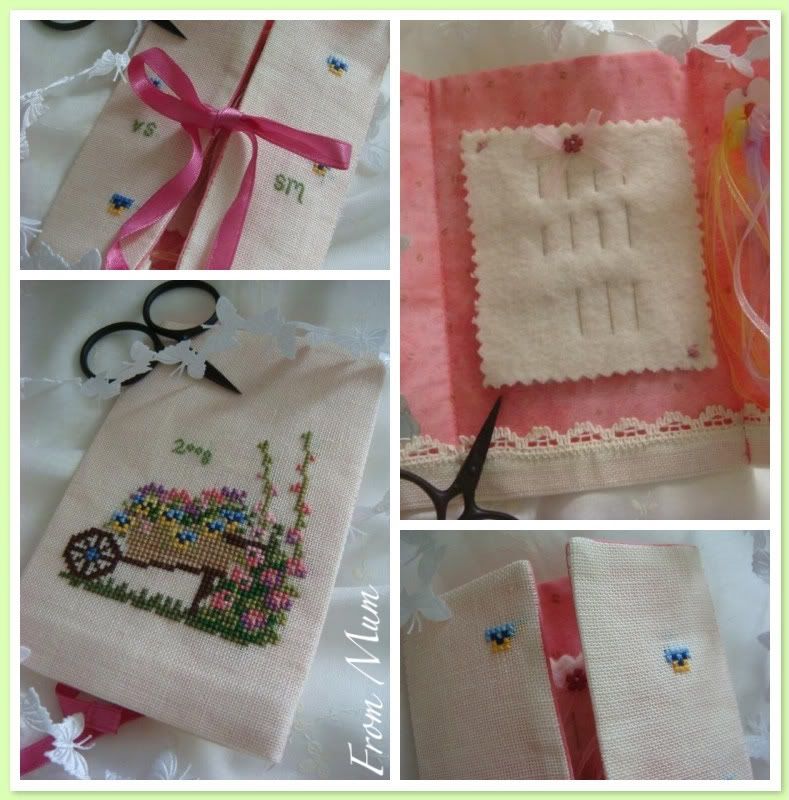 Mum also added lots a pretty goodies to one being the lovely little butterfly trim you can see. THANKYOU SO MUCH Mum I really love when you made for me xx
I'll do another posting later today of what I did for mum, as right now Mum and I are off to Fobbles (again!!) to do a stitchy workshop day, Beverley offered for us to come down for the day and bring our stitching and join some other ladies who are doing the same, so we have packed up our bits and Dad is taking us down as soon as I have had a shower.............. - Until later