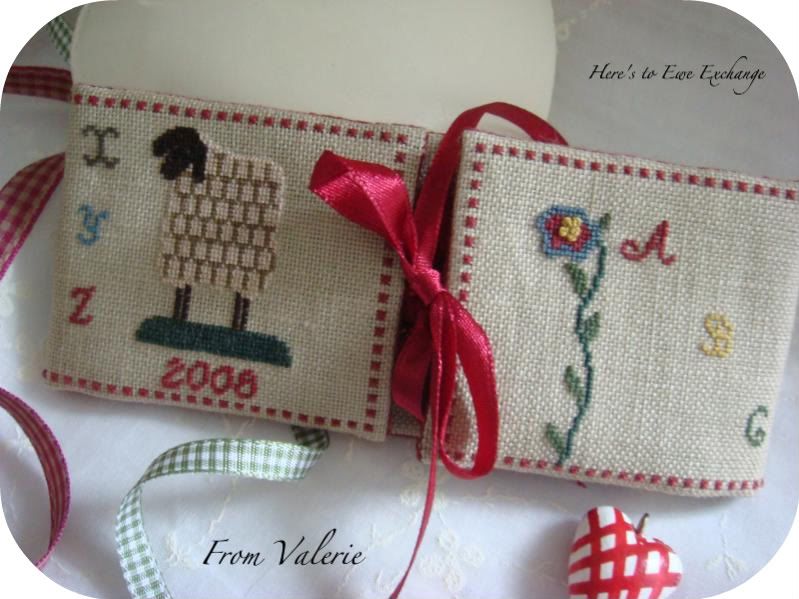 Isn't it lovely? Didn't I tell you it was? I really loved this wee parcel when I opened it,
Valerie
has adapted a Homespun Elegance design and made me this wonderful wee stitchers pocket.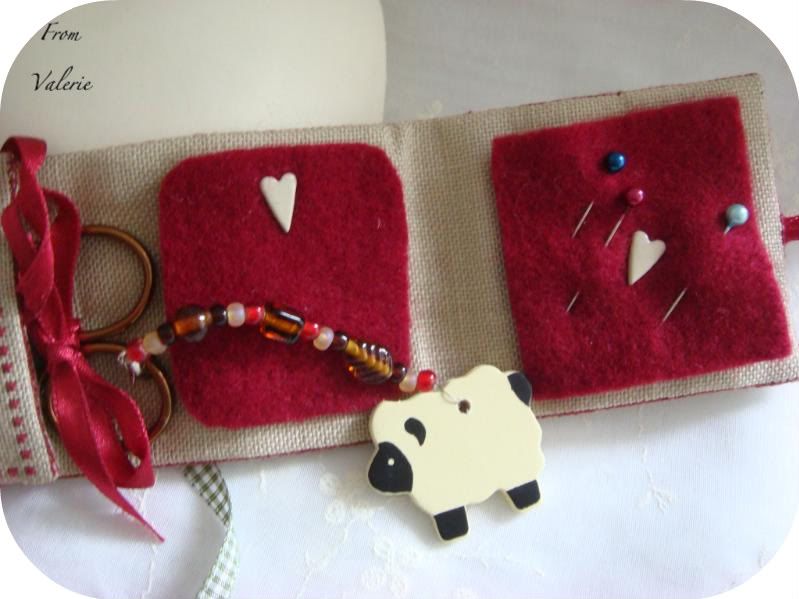 The inside has a stitchers pocket for placing scissors , the middle part has a needle place and on the right there is a place for my pins.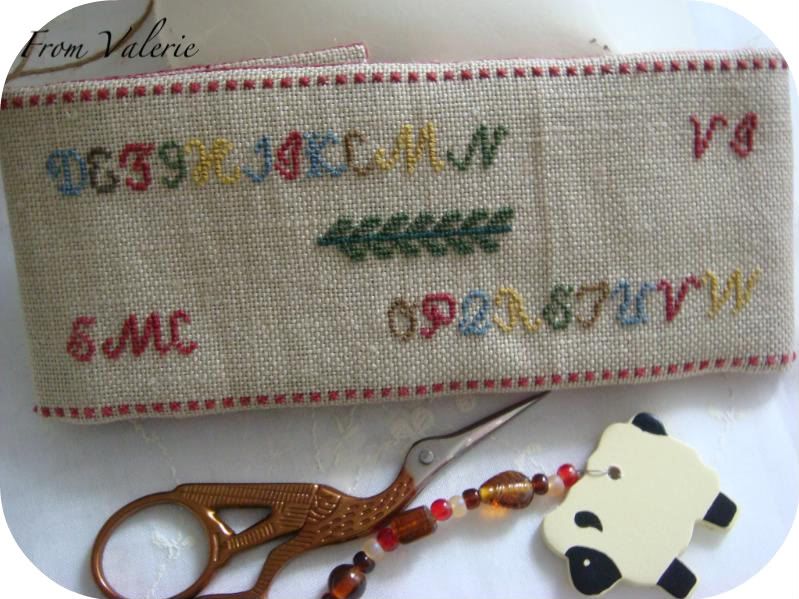 The back of the pocket finishes the alphabet and our initials are in the cormers. The wee fob that you can see Valerie made herself and matches the scissors that I found inside the pocket so perfectly and went along with the SBEBB exchange theme of Sheep.
Valerie also sent me such a lot of wonderful goodies too, some fabric, and ribbons, some chocolate sheep, and some ink stamps, I was really lucky to get Valerie as my partner and hopefully on an exchange again soon I might get to send too her.
Thankyou everyone for your lovely comments and Get Well wishes, I really appreciate them, I'm making a good recovery I feel at the moment, I'm just taking things easy and have picked up my sewing for a private exchange and I am really enjoyng my stitching. I have a couple more bits to show this week, so stay tuned.