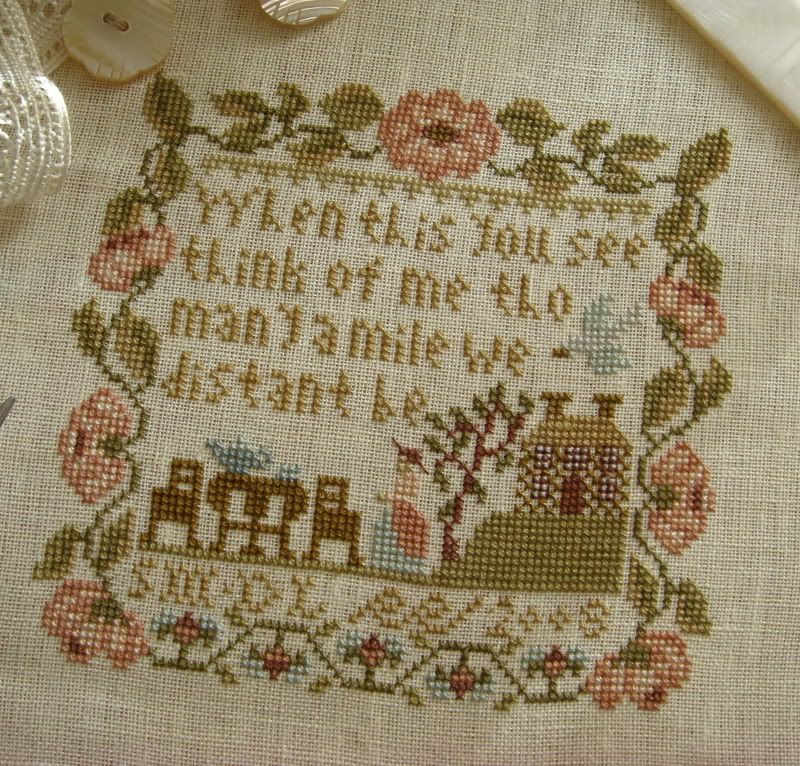 Here is what I have stitched for my SIL Dawn for her forthcoming birthday next month - its still to frame yet, but I haven't found the perfect frame for it, but at least I have a few weeks to go until its the day.
The design is by Mary Beale from an OOP Chart from the Pocket Needlework No.2 (August 1989)and its called 'Remember Me'.
I have stitched it on 40ct cream linen using all the stated DMC colours, I was so pleased with how this has turned out and I really enjoyed stitching it, I personalised it with our initials and the year 2008.
I have been busy doing some finishing as I have stitched myself a wee MB piece which when I've finished it completely I'll have it too show, I've also finished a Brightneedle piece that I have had in my drawer forever it seems.